Online Auction
19th Annual C Magazine Contemporary Art Auction
---
November 04 — 13, 2023
Auction begins to close at 8:00 pm ET
The 19th Annual C Magazine Contemporary Art Auction features over 50 works generously donated by artists working in painting, photography, sculpture, textile, and beyond. Your contribution directly supports C Magazine in its mission to engage our community in the ideas of our time through Canadian-led contemporary art and art writing. Help C Magazine continue to offer a vital platform for diverse artists, writers, and thinkers! Check out the list of participating artists.
This auction is offered under the special Terms & Conditions of C Magazine.
C Magazine will invoice buyers directly at the email with which they register. A 5% premium is added to invoices. No Waddington's Buyer's Premium, HST or other sales tax is applicable.
Please contact us for more information.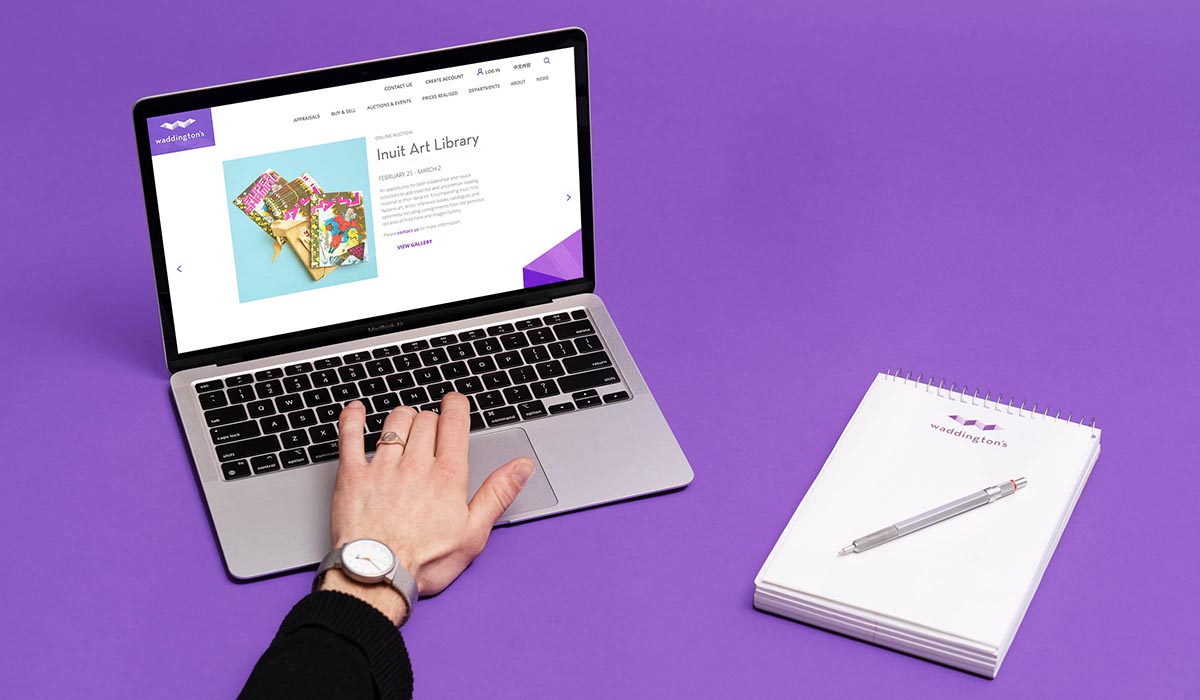 How It Works
---
Waddington's offers the most diverse range of auctions, including works by renowned artists, in diverse genres, items from important estates, and from cultures around the world. Sign up for our e-newsletters to find out about upcoming auctions and events. Register to bid in our auctions and discover what you have a passion to collect.
How to Buy
Our Services
---
Waddington's is Canada's most complete provider of auction, appraisal and collection management services. We offer a wide range of services to assist with selling, buying, appraising and managing your valuables. Whether you need our assistance with a single item, an estate or corporate collection, we look forward to working with you.
Learn More