Online Auction
Canadian Society of Decorative Arts Fundraiser Auction
---
September 30 — October 05, 2023
Auction begins to close at 8:00 pm ET
Waddington's, in partnership with the Canadian Society of Decorative Arts, presents the CSDA's 3rd annual fundraiser auction which includes a wide variety of material including fine jewelry, glass, ceramics, Japanese woodblock prints, engravings, Indigenous art, and books. The CSDA strives to support and give voice to craftspeople and makers from across Canada, and forge connections between makers and collectors.
Proceeds will support a range of programmes, as well as help fund their award-winning publication Ornamentum.
This auction is offered under the special Terms & Conditions of CSDA/CCAD's Fundraiser Auction.
Please contact us for more information.
Print Lot List
On View at Waddington's Toronto
Sunday, October 01 from 12:00 pm to 4:00 pm
Monday, October 02 from 10:00 am to 5:00 pm
Tuesday, October 03 from 10:00 am to 5:00 pm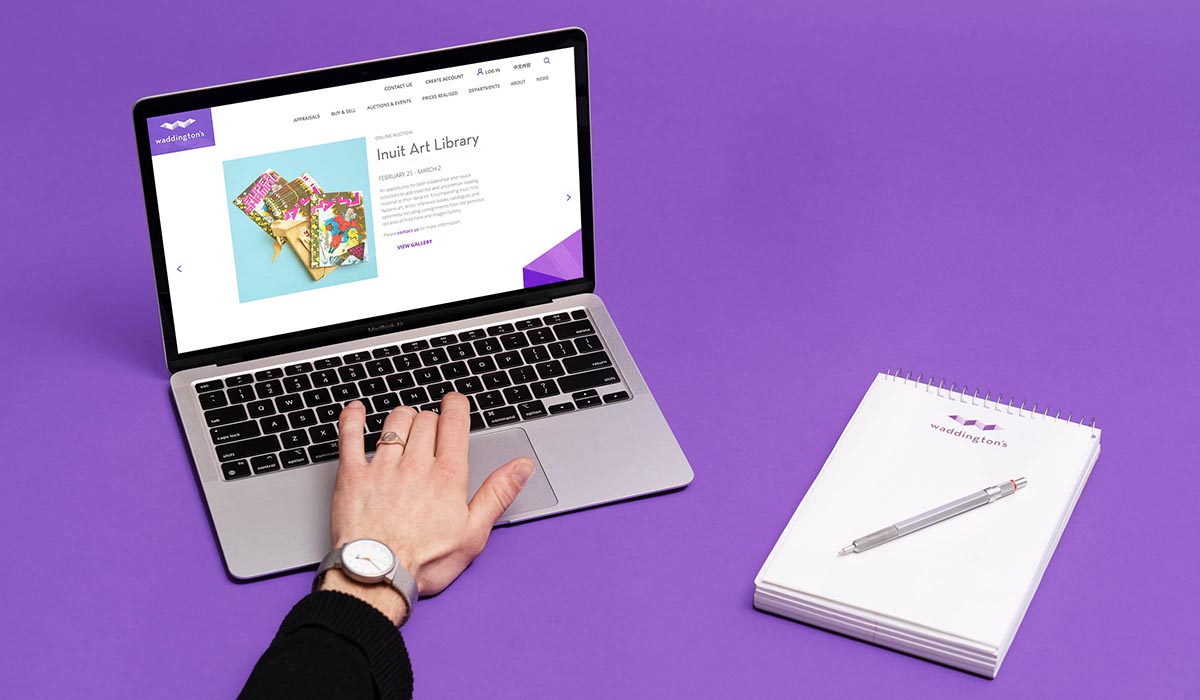 How It Works
---
Waddington's offers the most diverse range of auctions, including works by renowned artists, in diverse genres, items from important estates, and from cultures around the world. Sign up for our e-newsletters to find out about upcoming auctions and events. Register to bid in our auctions and discover what you have a passion to collect.
How to Buy
Our Services
---
Waddington's is Canada's most complete provider of auction, appraisal and collection management services. We offer a wide range of services to assist with selling, buying, appraising and managing your valuables. Whether you need our assistance with a single item, an estate or corporate collection, we look forward to working with you.
Learn More