Online Auction Starts in 4 Days
The Collectors Circle in Support of Baycrest
---
November 28 - December 03, 2020
The Collectors Circle Auction, presented by Baycrest in proud partnership with Waddington's, is a novel way to experience and acquire art in a virtual setting. This auction includes items from galleries and from both well-known and emerging artists, all in support of Baycrest's mission to help vulnerable older adults in our community.
Highlights include Inuit and Indigenous art from Gallery Gevik, Chanel & Yves Saint Laurent fashion items from Canadian online luxury website vintagecouture.com, classic Canadian art from Miriam Shiell Fine Art, contemporary abstracts from Gina Godfrey Gallery, international icons from Nikola Rukaj Gallery as well as other exciting pieces from Beverley Abramson, Ian Leventhal, Pearl Litwin, Maureen McNeil, Samara Shuter and Peter Triantos.
Along with acquiring unique art, you will also be supporting Baycrest, a global leader in brain health and aging. Proceeds from the auction benefit Baycrest's 'Safeguarding Our Seniors (SOS) Campaign', which helps safeguard seniors and strengthens programs to reduce social isolation and enhance lives as we navigate through the challenges of COVID-19.
Please note: Catalogue information and photographs for all lots in this auction have been provided by Baycrest. For more information please contact Baycrest.
Please read the specific Terms & Conditions that apply to this auction.
Print Lot List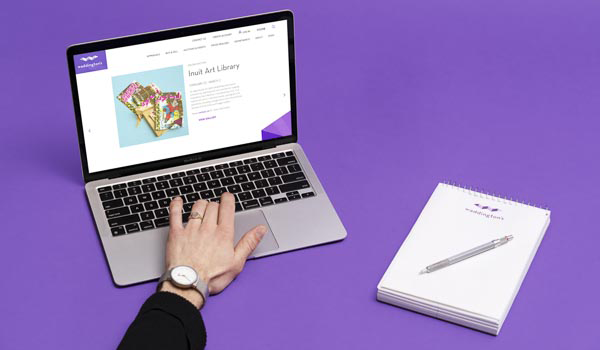 How It Works
---
Waddington's offers the most diverse range of auctions, including works by renowned artists, in diverse genres, items from important estates, and from cultures around the world. Sign up for our e-newsletters to find out about upcoming auctions and events. Register to bid in our auctions and discover what you have a passion to collect.
How to Buy
Our Services
---
Waddington's is Canada's most complete provider of auction, appraisal and collection management services. We offer a wide range of services to assist you with selling, buying, appraising and managing your valuables.
Learn More