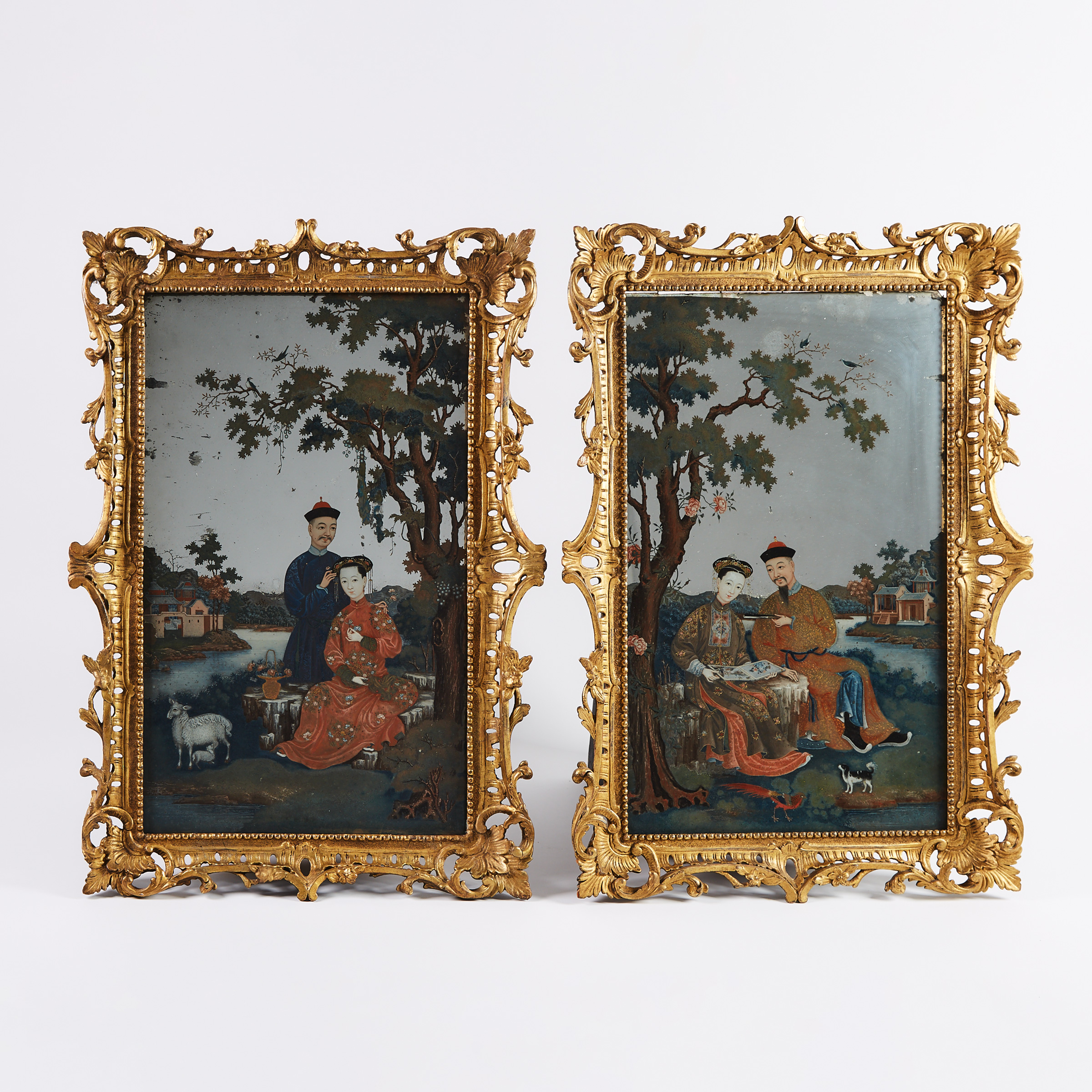 十八世紀 外銷人物風景玻璃畫一套兩件

Each of a river landscape, the foreground of one with a man and lady holding picked flowers with a sheep and lamb, the other with another couple admiring a painting album with a dog and a golden pheasant, in their original pierce carved giltwood Chippendale frames
overall 32" x 22.5" — 81.3 x 57.2 cm.

---
December 06, 2018
Estimate $20,000-$30,000
Realised: $132,000
The technique of painting on glass was introduced to China with the arrival of Giuseppe Castiglione (1688-1715), the Jesuit missionary.
The popularity of European aesthetic and artistic techniques in the Chinese Imperial court was mirrored by the emergence of 'Chinoiserie' tastes in West. Glass and mirror paintings became a product of the two trends, where plates were painted with idyllic and exoticized scenes of the Far East using European painting techniques.
The operation was arduous; mirror plates were sent from Europe over to Chinese workshops, where they would strip sections of mercury and carefully paint designs on the reverse. Once complete, the plates would be laboriously transported back to the West, further adding to their rarity and value.
十八世紀 外銷人物風景玻璃畫

Depicting a lady playing a musical instrument, accompanied by a female companion, a male onlooker, and a child holding a flower basket, in a later pierce giltwood frame
overall 16 x 20 in — 40.6 x 50.8 cm

---
December 06, 2018
Estimate $5,000-$7,000
Realised: $26,400
Asian Art
Waddington's Asian Art department is Canada's leader in serving the demands of the rapidly growing Asian art market. Specializing in jade, paintings, porcelain, religious works of art, textiles, woodblock and export wares, we present works from China, Japan, Korea, South East Asia, South Asia, and the Himalayan region.
Meet the Specialist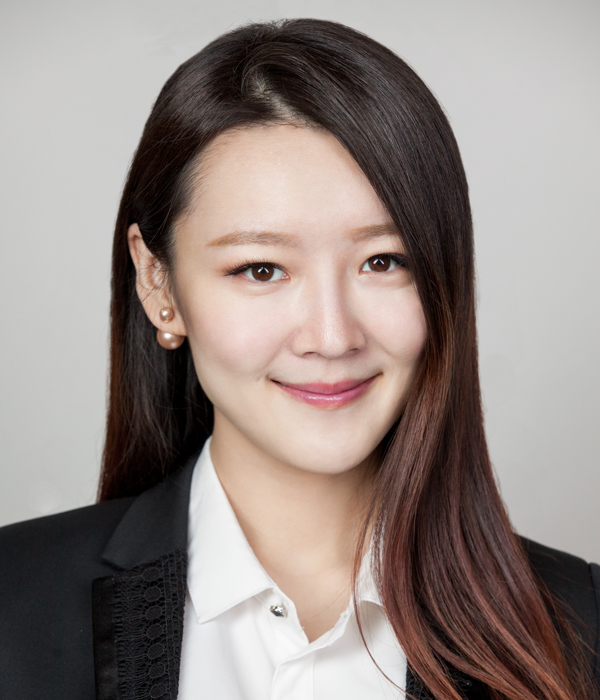 ---