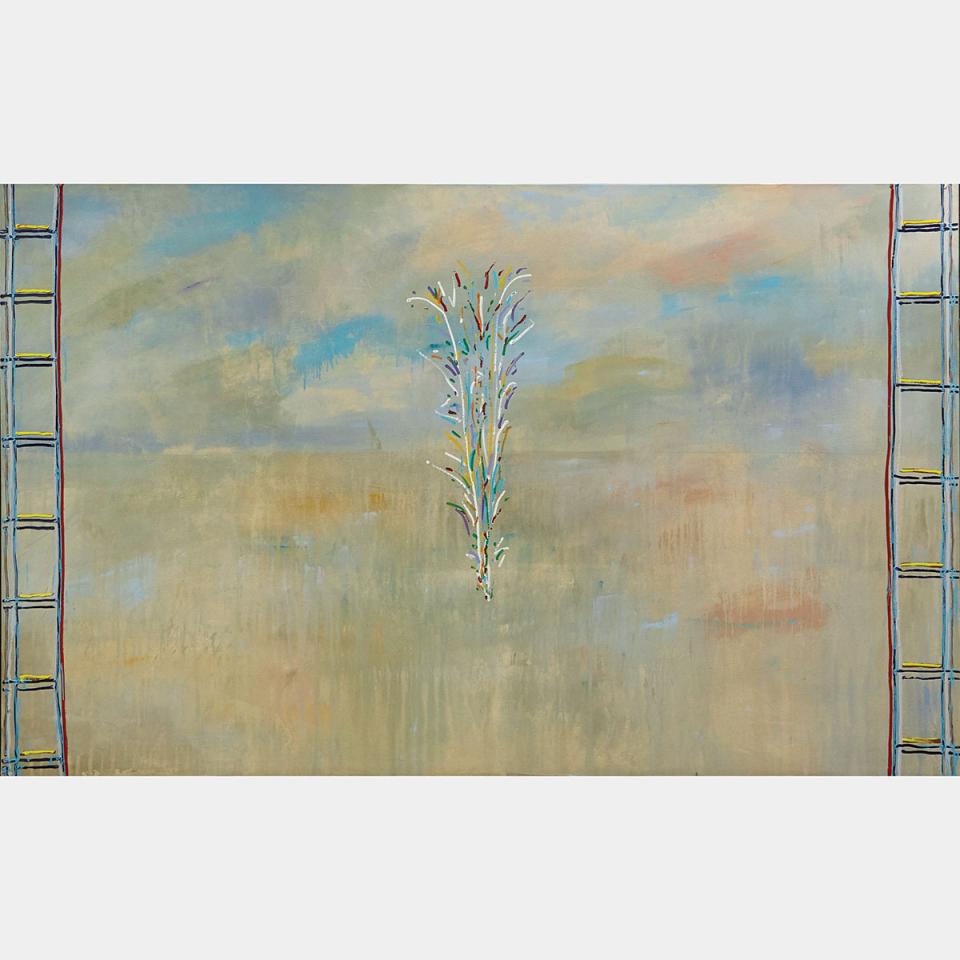 AID TO MEMORY #2

signed, titled and dated 1981 on the overflap
108 ins x 67 ins; 274.3 cms x 170.2 cms

---
May 30, 2016
Estimate $4,000-$5,000
Realised: $6,000
Bolduc's trademark vertical thrust
For many years, David Bolduc used what Gary Michael Dault described as a "trademark vertical thrust" to anchor his compositions. Dault recalls the artist telling him that this signature motif began as the hands of a watch pointing towards midnight. Over time, the "line of organizational force" became less rigid. In Aid to Memory this organizational force serves to enliven the picture plane and is in turn echoed by the colourful ladders that act, rather classically, as repoussoir elements to frame the composition.
Gary Michael Dault "David Bolduc: Towards a More Interior Life", David Bolduc: Days and Nights in the Forest, (catalogue), Christopher Cutts Gallery, 2010, unpaginated.
Concrete Contemporary Art
Concrete Contemporary Auctions and Projects was created in 2012 to develop the secondary market for Canadian contemporary art. Since inception we have established creditable auction prices for dozens of important artists. Leveraging our extensive networks of collectors, gallerists, curators and artists, Concrete Contemporary's auctions and events merge the traditional worlds of commercial auctions and galleries. The primary focus is on work produced since 1980 by mid to late career artists with exhibition history in the private and public sphere.