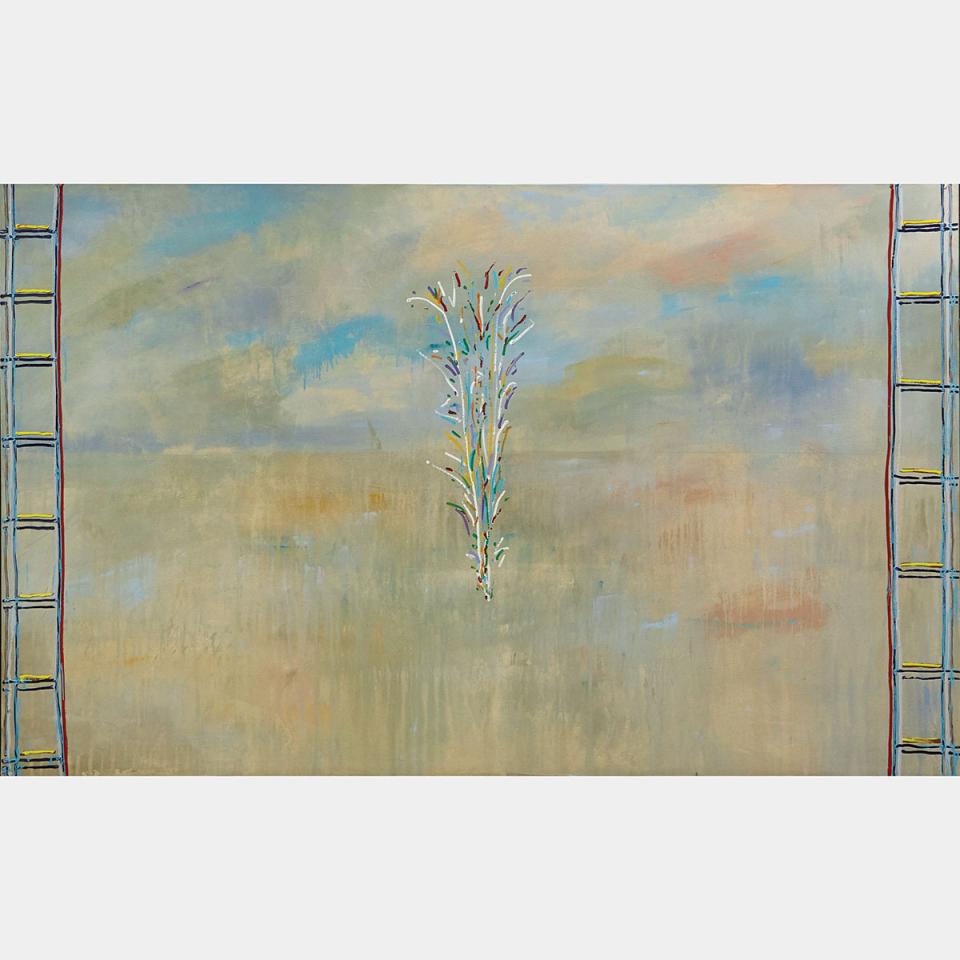 AID TO MEMORY #2

signed, titled and dated 1981 on the overflap
108 ins x 67 ins; 274.3 cms x 170.2 cms

---
May 30, 2016
Estimate $4,000-$5,000
Realised: $6,000
Bolduc's trademark vertical thrust
For many years, David Bolduc used what Gary Michael Dault described as a "trademark vertical thrust" to anchor his compositions. Dault recalls the artist telling him that this signature motif began as the hands of a watch pointing towards midnight. Over time, the "line of organizational force" became less rigid. In Aid to Memory this organizational force serves to enliven the picture plane and is in turn echoed by the colourful ladders that act, rather classically, as repoussoir elements to frame the composition.
Gary Michael Dault "David Bolduc: Towards a More Interior Life", David Bolduc: Days and Nights in the Forest, (catalogue), Christopher Cutts Gallery, 2010, unpaginated.
Contemporary Art
Waddington's Contemporary Art department hosts bi-annual and thematic auctions highlighting artwork produced from the late 20th century to the present day. Works created with diverse concepts, methods and materials by the finest Canadian and International artists who transcend traditional art practices and hold global appeal for new and seasoned collectors alike.