Despite the challenges presented by 2020, the Decorative Arts & Design department at Waddington's was pleased to host over a dozen successful auctions. Below is a reflection on a few of the highlights and interesting objects that brightened our workplace through the seasons.
winter 2020: Harry Tittensor's 'Spook'
While Royal Doulton figurines are commomnplace and certainly not in short supply in our department, an especially rare example was included in last January's auction.
In contrast to the elegant ladies Doulton is famous for, the 'Spook', designed by Harry Tittensor, is a ghoulish-looking man hunched over in a long draping robe with elfin ears and a devious smile.
Tittensor (1887-1942) was a British painter who got his start working as a ceramic artist at Royal Doulton from 1900-25 before he transitioned to oils and watercolours. Tittensor's 'Spook' was produced from 1916-36 in eight colours. It is said to be derived from a work by the Danish Illustrator Kay Nielsen, titled Shadows of the Night from his Book of Death, which tells a harrowing love story with Pierrot at its centre.
While Nielsen's book was never formally published, the spooky illustrations were exhibited in London in 1912 where Tittensor likely found inspiration. The word 'spook' comes from the Dutch language and serves as a synonym for ghost or apparition. With such a layered origin story and connection to these two well-known artists, it's no wonder this porcelain figure sold for over four times its high estimate with a price realised of $4,200.
Spring: ROLAND PARIS 'WISDOM AND POETRY' BOOKENDS
In our March Decorative Arts & Design auction, we sold a pair of charming Art Deco bookends by Roland Paris (1894-1945) titled 'Wisdom' and 'Poetry' for a price realised of $2,400. Each bookend featured a seated cold painted bronze character with carved ivory faces on Portoro marble bases. The style and function of this lot neatly encapsulates Paris' oeuvre. He was skilled in many artistic mediums from bronze, to ivory, porcelain, painting, illustration, writing, and more. The broad range of whimsical characters he was known for portraying often had an underlying satirical or macabre edge that was, in his time, uniquely Rolland Paris.
Paris was born in Vienna to a German family, both of his parents' writers. Art, literature, and theatre were cherished above all else in his home growing up and we can see how these values, especially the drama and elegance of the theatre permeates through his work. In Alberto Shayo's book Roland Paris: Art Deco's Jester King, the author explains that Paris "used his own face as a model when portraying certain types of male characters- particularly fools, jesters, devils, and brooding or menacing figures."
As seen in these bookends, he particularly loved to portray the jester or fool, a character that for him symbolized both cynicism and philosophy in his ability to satirize the noble class.
Summer: RENÉ LALIQUE 'GALÉJADE' PERFUME BOTTLE
One of the stars of July's Decorative Arts auction was also one of the tiniest objects on offer. Standing just over 2 inches tall, the 'Galéjade' glass perfume bottle by René Lalique realised $7,800.
This delicate glass bottle from the 1920s was moulded with fine detail that is emphasized by its stained rust-brown enamel work. Lalique glass designed by René Lalique (1860–1945) himself is always more attractive to collectors for the age and authenticity that it carries. This example was made further intriguing by the original foil label that remained on it for the French perfumery Forvil, which was founded in 1922.
Though it wouldn't be immediately apparent from his multifaceted legacy, perfume bottles were one of Lalique's entry points into decorative glass design. In the early 20th century he had a retail shop in Paris dedicated to jewellery and other fine objects when he was commissioned by one of his neighbours, a perfumer named François Coty, to design a series of glass scent bottles. This commission led Lalique to experiment and hone his creative skills with glass. By the 1920s he was designing perfume bottles for a number of other perfume makers, and would continue to pursue glass design for many other practical and decorative purposes. This past November we sold another 'Galéjade' perfume bottle, and to our delight, this one was even tinier.
EARLY Autumn: PIERO FORNASETTI IN TWO FORMS
September's Decorative Arts auction featured countless standout lots. Two popular items in this auction were a set of twelve dinner plates, and a Louis XIV style chair, both designed by Piero Fornasetti (1913-1988).
These lots came to us from different collections, and it was remarkable to see how Fornasetti applied his aesthetic vision to such varied objects.
When arranged side by side, as they would be on a set table for 12, the printed plates compose a fractured classical portrait of Eve, complete with apple in her hand and snake at her feet. In the same cheeky vein, the chair was complete with printed upholstery depicting a woman's face moodily smoking a cigarette, the arms and legs of the chair giving a subtle, but peculiar impression of a make-do body. From the back of the chair, another woman peers out through her hands.
Fornasetti was said to be difficult to categorize in any particular aesthetic movement, though he was quite influential in the field of industrial design. His unique style contains pieces of Baroque, Romanticism, Surrealism, Classical Italian art, but the outcome always told its own story. In explaining what he learned from the public's reception of his work, Fornasetti noted that "what I was doing was something more than decoration. It was an invitation to imagine, to think, to escape from the things that surround us, which are too mechanised and inhuman. They were a passport to the realm of imagination."
LATE AUTUMN: Russian Imperial Porcelain Factory military cabinet plates
In our final Decorative Arts auction of the year, held at the end of November, we had the privilege of selling a series of three Russian Imperial Porcelain Factory military cabinet plates ranging from the years 1838-1874.
Remarkably, this was the second time this decade that we have sold these plates, which first graced Waddington's auction rooms in 2011. Needless to say, we were thrilled to see them again and to witness firsthand the endurance of enthusiasm in the market for high quality Russian porcelain.
The first porcelain manufacturer in Russian was founded by the Empress Elizabeth in 1744, inspired by the Meissen porcelain of Germany. In Russia, porcelain was truly Imperial as it was reserved exclusively for the Romanovs and the Russian court. Craftsmen worked full time at the Imperial Porcelain Factory in St. Petersburg to fulfill the demand for a wide variety of fine objects.
More than the porcelain itself, the true artistry of these plates lies in their painting, which have a level of decoration akin to Old Master oil paintings.
…and Moorcroft pottery too!
In addition to our usual Decorative Arts & Design auctions, Waddington's also held a number of themed auctions this year such as the Moorcroft Pottery auction last March.
Auctions like this give us the chance to draw a spotlight on individual collections and estates. What's more, they offer a curated experience for collectors to explore a particular style of work.
Iconic in the 20th century world of English pottery, Moorcroft developed their own aesthetic which is immediately recognizable in the many vases, pots and other ceramics they produced. They often feature distinctive botanical decorations and colour palettes. While certain coveted patterns will today reach prices in the thousands of dollars at auction, new and amateur collectors can still find many beautiful and affordable pieces in our Moorcroft auctions.
Waddington's will be offering another dedicated Moorcroft Pottery auction in the early months of 2021. Check our Upcoming Auctions page for updates.
Onwards into the New Year…
As we move into another year of Decorative Arts auctions, we know that we will continue to be inspired and delighted by the items that pass through our doors. Our next auction is scheduled to take place online from January 23 – 28, 2021.
We look forward to connecting with you in the new year about our auctions and opportunities for consignments. Don't hesitate to contact us at [email protected]
Till then, we wish the very best for the holiday season.
Meet the Specialists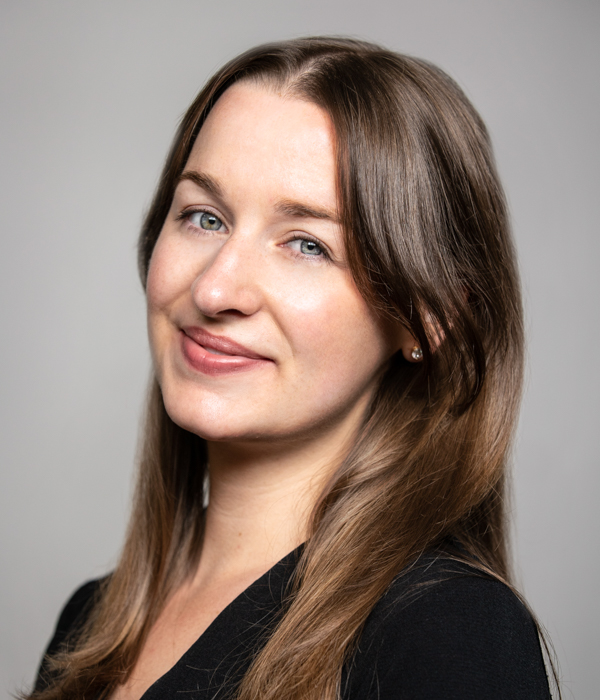 ---
---
---