NEWS
A Special Message
---
UPDATED APRIL 1, 11:00 AM
As we all do our best to navigate the Covid-19 pandemic, we sincerely hope that you, your family and those close to you remain safe and healthy. 
In accordance with Canadian, Ontario and local authorities, and in the best interest of the entire community, please be advised that our offices are currently not open to visitors. We are working remotely and are fully able to assist you in any way from our home offices.
During this time we will provide secure, insured storage free of charge for any purchased items, until further notice.
We look forward to hearing from you, please visit our Contact Us page to connect.
Please also check Our Update in the News Section of the website. We will provide additional updates as required; check back on a regular basis.
Thanks for your understanding,
Duncan McLean, President
READ OUR UPDATE
ONLINE AUCTION
Jewellery
---
APRIL 25 - 30
Preview Gallery Available
Please enjoy browsing through the first 156 lots of this auction – additional lots will be added shortly.
This auction is our largest online offering ever, featuring over 300 lots of exclusively gold jewellery, including rings, bracelets, bangles, chains, pendants, brooches and necklaces, including many examples set with diamonds and gemstones.
Have any questions? Contact Us.
VIEW THE PREVIEW GALLERY
ONLINE AUCTION
Old Masters
---
APRIL 25 - 30
From adoring saints to stately portraits, this auction highlights works from European schools and their followers from the 15th to the 19th centuries.
Featuring Italian devotionals, Northern European genre scenes, British landscapes, and a collection of studio drawings, we are pleased to offer 400 years of Western art history for established and new collectors alike.
Have any questions? Contact Us.
VIEW GALLERY
ONLINE AUCTION
Discovery Art
---
APRIL 18 - 23
Seeking Consignments
Waddington's is seeking consignments for our upcoming auctions.
Search Prices Realised
Our Prices Realised page provides a comprehensive index of our past auctions.
View the results in a gallery or convenient list format.
Upcoming Auctions & Events
Waddington's is Canada's Auction House
Providing expert advice to Canadian and international clients for 170 successful years.
How It Works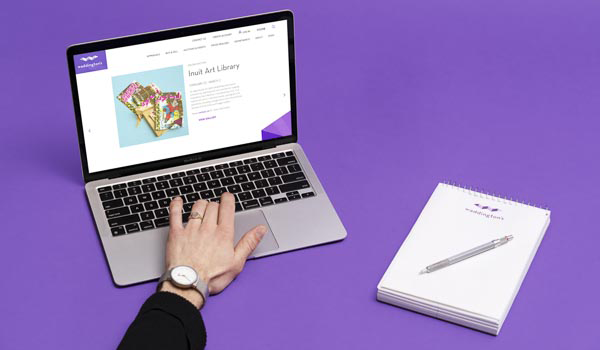 Waddington's offers the most diverse range of auctions, including works by renowned artists, in diverse genres, items from important estates, and from cultures around the world. Register to bid in our auctions and find out what you have a passion to collect.
How to Buy
Our Services
Waddington's is Canada's most complete provider of auction, appraisal and collection management services. We offer a wide range of services to assist you with selling, buying, appraising and managing your valuables.
Learn More
Our New Website
You might have noticed a few changes on our website. We've upgraded to provide a great online experience for everyone. The new site works on various screens and devices - and has a host of new and improved features.
FIND OUT MORE