NEWS
Summer Hours
---
Waddington's closes at 4:00 pm on Fridays during July and August.



A.J. CASSON
LAKE CLARENDON, ARDEN, 1957

PRICE REALISED: $20,400
EVENT
Valuation Tour
---
Fall 2019
We're here to help you understand the true value of your fine and decorative arts. We will be travelling to cities across the country conducting free, verbal appraisals.

Montreal - August 20-22
Ottawa - September 6
Kelowna - September 6, 7
Victoria - September 9, 10
Vancouver - September 10-12
Calgary - September 13, 14
Edmonton - September 14, 15
Oakville - October 5

Contact Us to arrange an appointment for a complimentary appraisal or find out more.

PETER CLAPHAM SHEPPARD
LAURENTIAN HILL
CONTACT US
ONLINE AUCTION
Fine Wine
---
SEPTEMBER 9 - 17
A robust and extensive collection of the world's greatest wines from a number of superbly cellared collections. Particular strength in classed growth Bordeaux, rare Italian Super Tuscans and California classics.

BROWSE GALLERY
ONLINE AUCTION
Fine Spirits
---
SEPTEMBER 9-17
Bid on an excellent offering of rare and Fine Spirits including a large number of rare Japanese Whiskies, single malt Scotch and collector quality Bourbon.
BROWSE GALLERY
ONLINE AUCTION
Fine & Rare Scotch Whisky from a Private Collection
---
SEPTEMBER 9-17
Another super private collection lovingly assembled and studded with rare gems from the major distillers and lesser known small producers.


BROWSE GALLERY
ONLINE AUCTION
Canadian Art Select: Canadians at Home and Abroad
---
SEPTEMBER 21-26
Consignment deadline: September 3
ONLINE AUCTION
Asian Art
---
SEPTEMBER 14-19
Seeking Consignments
Waddington's is seeking consignments for our upcoming auctions.
Search Prices Realised
Our Prices Realised page provides a comprehensive index of our past auctions.
View the results in a gallery or convenient list format.
Upcoming Auctions & Events
Waddington's is Canada's Auction House
Providing expert advice to Canadian and international clients for 167 successful years.
How It Works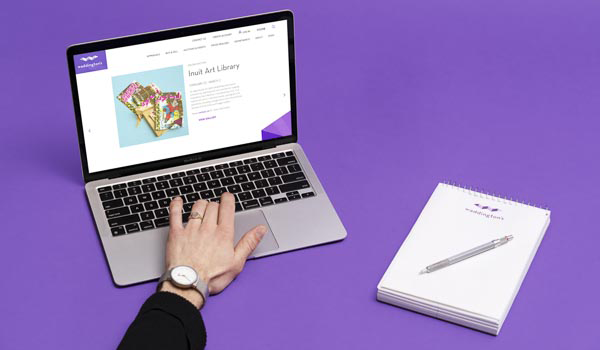 Waddington's offers the most diverse range of auctions, including works by renowned artists, in diverse genres, items from important estates, and from cultures around the world. Register to bid in our auctions and find out what you have a passion to collect.
How to Buy
Our Services
Waddington's is Canada's most complete provider of auction, appraisal and collection management services. We offer a wide range of services to assist you with selling, buying, appraising and managing your valuables.
Learn More
Our New Website
You might have noticed a few changes on our website. We've upgraded to provide a great online experience for everyone. The new site works on various screens and devices - and has a host of new and improved features.
FIND OUT MORE