"Photography is all about your ability to control light. Composition and control of light, if you've got those two talents, you're an artist. And he was an artist."
These are the words of Dr. Henry Levant, who was married to Al Gilbert's late daughter Nina.
From everything I've heard and read, Gilbert sounds like the sort of man you'd have loved to call family: generous, compassionate, gentle…and a world-famous photographer. Gilbert was one of those "only in Canada" geniuses who flies under the radar at home, better recognized for their talents abroad.
EARLY LIFE
Al Gilbert's father was Nathan Gittelmacher, a trained photographer from Ukraine who emigrated to Canada in 1921. By the following year, Gittelmacher had opened the Elite Photography Studio at 513 Queen Street West. Early years saw Gittelmacher photographing weddings, bar mitzvahs, and Jewish community events across Toronto. After putting down roots, Gittelmacher changed the family name to Gilbert, and welcomed four children with his wife Nina: Louis, Albert, Jack, and Ruth. Elite Photography Studio changed its name to Gilbert Studios. The children grew up surrounded by the photographer's art, learning to take pictures and retouch images, which was a speciality of the family business. After Nina's death, Nathan Gilbert abruptly decamped for New York City, meaning that Al, at the age of 19, was left to run the studio and provide for his family – which included his own young wife and child, as well as his siblings.
PHOTOGRAPHER TO THE STARS – AND THE COMMUNITY
Like his father, Al Gilbert began working as a commercial photographer: weddings, bar mitzvahs, and Jewish community events. Equal parts artist and businessman, Gilbert was ambitious. Interested in photographing celebrities, yet unable to leave his family and business to travel abroad, Gilbert came up with an idea. He lobbied a local radio station to let him photograph popular singers and jazz legends when they passed through Toronto, which he would do for free. In exchange for the access, he would provide stacks of the images to the radio station to hand out to fans. This was how he was able to start building his legendary portfolio. He photographed a young Frank Sinatra, Dizzy Gillespie, Moe Koffman and others – all without leaving his family in Toronto.
Gilbert developed his career making portraits of some of the great figures of his time: world leaders including His Holiness John Paul II, Golda Meir, Benjamin Netanyahu, and Joe Biden; Canadian icons including Jean Beliveau, Dr. Charles Best, Robertson Davies; and artists including A.J. Casson, Joyce Wieland, Oscar Peterson, Henry Moore, and Yousuf Karsh – a good friend who ended up mentoring Al's son Michael Gilbert, who also became a photographer.
Though he photographed international celebrities and would become known as the "Ambassador of Canadian Photography," Gilbert continued to work commercially, capturing important events in the lives of the Toronto community. Gilbert was noted for his tremendous ability to connect with his subjects –famous or otherwise — drawing them out while also helping them relax. Perhaps the only person to dislike being photographed by Gilbert was his daughter Nina, who had often been corralled into posing for her father throughout her childhood.
ALWAYS INNOVATING
Though famous for his wide-angle portraits and his mastery of pioneering photographic techniques, Al Gilbert was not content to make the same images over and over. He was an early adopter of the digital camera, innately understanding this new technology as another tool he could use to capture light.
Fellow photographer and friend Kurt F.G. Jafay wrote that "Al has never been satisfied with being an operator of a camera in 'hopes of good results'. He continually concentrates energies in producing images which must have the 'Al Gilbert Stamp.'"
When I asked Dr. Levant if his father-in-law had any hobbies, he replied, "photography." If Gilbert wasn't working in his studio, he was out taking more pictures. Dr. Levant recalls that Gilbert's eye was so honed that he was incapable of taking a bad picture.
"He could see things that he simply couldn't teach others. When he gave courses, he would say, 'I would tell them almost everything. But you can't teach them something if they can't see it. It's something you're born with.'" Dr. Levant speaks of Gilbert's love of teaching, recalling that the shy, reserved man transformed into a witty raconteur on stage – "he was two different people!" Gilbert loved sharing his expertise, authoring books and articles, giving lectures around the world, and making videos.
Gilbert's portraits have been deemed to be of "outstanding significance and cultural importance" by the Canadian Cultural Property Export Review Board. He was made a Member of the Order of Canada and was awarded the Confederation Medal of Canada, in addition to being awarded a plethora of the highest awards and tributes from countries and photographic societies around the globe ­– too numerous to list here.
THE GILBERT COLLECTION
Al Gilbert's great eye was not limited to his own work. Along with his son Michael, Gilbert collected photography from its earliest period through to the present day. Among the collection are works by Irving Penn, and Arnold Newman, some of which were exhibited in the inaugural exhibition at the Canadian Centre of Photography, which Gilbert helped found.
Waddington's is pleased to be offering a selection of these images in our Photographs in Partnership with Scotiabank CONTACT Photography Festival auction, which will be held online from May 13-18, 2023. Al Gilbert's special collection is complemented by photographs from an important private collection documenting First Nations, Inuit and Métis subjects. Photographs included are by Robert Flaherty, Lachlan Burwash, Richard Harrington, Harry Pollard, and Métis photographer Richard Throssel. These special collections are complemented by contemporary photography curated by CONTACT, including artists Suzy Lake, Ken Lum, Max Dean, and more.
Meet the Specialist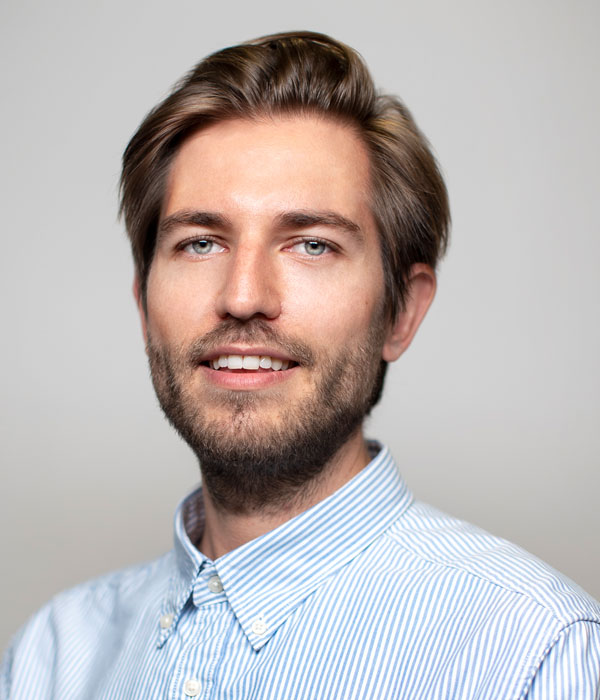 ---