Andy Warhol is often quoted as saying that "I've never met a person I couldn't call a beauty," however he was especially captivated by Karen Kain. Though Warhol was happy to take commissions from anyone willing to spend $25,000 USD, it seems as if he had a particular vision for his portrait of Canada's ballet sweetheart.
AN ANGEL AT THE IRANIAN EMBASSY
Early in her career, Kain was partnered with the legendary ballet dancer Rudolph Nureyev. One night, after dancing together in Swan Lake in New York City, Nureyev invited Kain to attend a party at the Iranian Embassy. Kain recalls that the night was hot, and she hadn't found time to shower off the pale body makeup that she wore on stage – she simply tossed on a white linen dress before hopping into a cab to 5th Avenue. The party was attended by all manner of celebrities, and Kain has memories of wandering around the rooms, largely unnoticed – except by Warhol. Of their first meeting, Kain told Toronto Life, "Andy Warhol walked up to me and said, 'You look like an angel.' It was really weird."
ART HISTORY IN 45 MINUTES OR LESS
The two artists' paths would cross again in 1980, when Toronto lawyer William Hechter commissioned Warhol to make an edition of screenprints and a series of portraits of the ballerina. Kain flew from Toronto to New York City on a Sunday morning, and headed to Warhol's famous Factory, located at 860 Broadway. There she was met by a makeup artist who painted her face entirely in white before drawing on a very red set of lips – Kain believes that Warhol was looking to make her face a "unified surface" to better achieve the superflat look he preferred in his screen printed portraits.
Of the sitting itself, Kain recalls that the entire session lasted less than 45 minutes. She explained that "he was mumbling, mumbling all the time, I couldn't understand what he was saying. And he was taking many, many, many pictures all around me, mumbling, and then he was gone and it was over." Warhol used his preferred camera for the session, his Polaroid Big Shot – which he referred to as "his pen and pencil." The Big Shot had an integrated light source, which meant that Warhol's portraits all functionally had the same lighting setup, unified from sitter to sitter, session to session.
Though many accounts of Warhol's process mention the incredible bustle of The Factory, Kain's sitting was just her and the artist – even the makeup artist had left. Warhol's ease with the process was evident, which Kain found comforting. She compares her sitting to working with a choreographer: despite her shyness, her experience as a dancer had made her very used to being told how to pose. Kain notes that Warhol didn't tell her what she should be feeling in the portrait, rather, "he just let me be blank. I think he liked that."
Warhol had a very clear vision for the photoshoot, and directed Kain how to hold her hands. He photographed some shots with her hands in the frame, and some without – there were no other poses taken. Kain notes: "it was very curt. Quiet. [He had a] very quiet voice, but he knew exactly what he wanted me to do. I don't know why he wanted my hands like that, but he did. I wouldn't have done that."
Kain's portrait stands out from Warhol's oeuvre precisely because of her hands, which are typically absent from his portraits, particularly those of female sitters whom he depicted from the shoulders up, in the style of a classical bust. Interestingly, Warhol included Muhammed Ali's fists in his portrait, perhaps seeing Kain and Ali's hands as essential tools of the athletes' trade. In Kain's opinion, "[Warhol] obviously saw something in my hands that spoke to him, because right away he told me what he wanted to do with my hands. I think he observed […] me as Rudolph's partner, and what stood out to him was how I used my hands."
Kain never crossed paths with Warhol after her fleeting visit to The Factory. Warhol enjoyed the experience of photographing Kain, telling the Timmins Press Review that "she was so beautiful, a great dancer. She stands out, the way she moves. And she was so easy to do."
BEYOND THE FACTORY
Warhol's screenprints of Kain were unveiled in Toronto on June 19, 1980, at an event at the Sutton Place hotel. The proceeds from the first 50 prints from the edition of 200 went to benefit The National Ballet of Canada. Kain recalls that by the time the unveiling happened, she had largely forgotten about her trip to the Factory, so immersed was she in her ballet career. She recalls that she didn't know what to expect, not being well versed with Warhol's work at the time.
Famously, Kain was uncomfortable with the portrait for many years. Of her first look, she explained that she was shocked by the intense sparkle of the diamond dust-encrusted surface, which Warhol had begun to incorporate in some of his portraits in the late 1970s. Kain recalls having been told as a young dancer that sparkle was "cheap." Speaking to Toronto Life, she says that "at the time I was embarrassed by how flamboyant it was, but I appreciate it now."
As payment for her sitting, Kain was given the choice to receive two screenprints or one painted portrait. She chose the former, giving one copy to her parents. Kain's copy hangs in her Toronto home, and her opinion of the iconic image has certainly changed over the years: "I feel very differently about Andy's work now, with maturity and the passing of time and an understanding of his place in the artistic milieu. Honestly, I really was not taken with the paintings or the silkscreens at all in the beginning." She adds, "I really didn't get why he was so famous or why everyone wanted their portrait done by him, but now I have a different appreciation of what he brought to the world."
To dive deeper into Andy Warhol's portrait of Karen Kain, be sure to watch Kain's recent talk with the Art Gallery of Ontario.
For behind the scenes images of Kain's photoshoot at The Factory, visit Stanford Libraries' Andy Warhol Photography Archive.
about the auction
Featuring works by international artists Andy Warhol, Salvador Dalí, Roy Lichtenstein, Marc Chagall, Joan Miró, Henri Matisse and Romare Bearden, our Prints & Multiples auction will be coming to Waddington's November 5-10, 2022.
Make sure you don't miss this special auction and others by signing up to our newsletters.
Meet the Specialist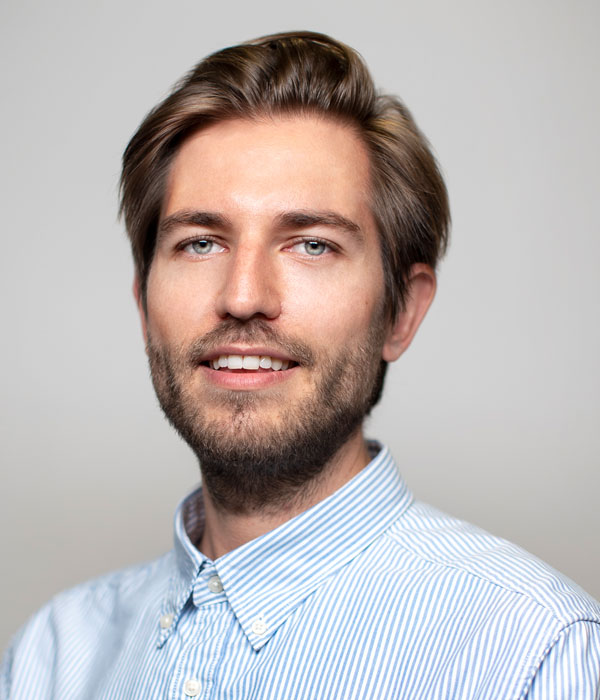 ---