Online Auction Starts in 11 Days
Canadian Art
---
December 05 - 10, 2020
Our final Canadian Art auction of 2020 again demonstrates Waddington's ability to find the best works from private collections that are fresh to market.
This auction presents the opportunity to bid on an impressive selection of works from the Painters Eleven, including two works by Walter Yarwood that have been in the same collection for decades, as well as a large and striking Alexandra Luke acquired directly from the artist's family, available at auction for the first time. George Pepper's Ottawa River Boathouses is a superb example of the artist's work, and in excellent condition – a rare, high-quality find also making its debut at auction.
Rounding out the auction is a selection of sculpture and other estate gems, including a large canvas by Peter Clapham Sheppard, and two striking winter scenes by Stanley Francis Turner.
Contact us for detailed information, additional photographs or conditions reports.
Print Lot List
BUYER TERMS & CONDITIONS
Each lot sold is subject to a buyer's premium of 20% of the successful bid price as part of the purchase price.
Unless exempted by law, the buyer is required to pay Ontario Retail Sales Tax and Federal Goods and Services Tax on the total purchase price including the buyer`s premium.
Taxes are exempt for any items directly shipped from our premises out of Canada.
The auctioneer reserves the right to withdraw any lot from sale at any time, to divide any lot or to combine any two or more lots at his sole discretion, all without notice.
All Prices in Canadian Funds
Please see our complete

BUYER TERMS & CONDITIONS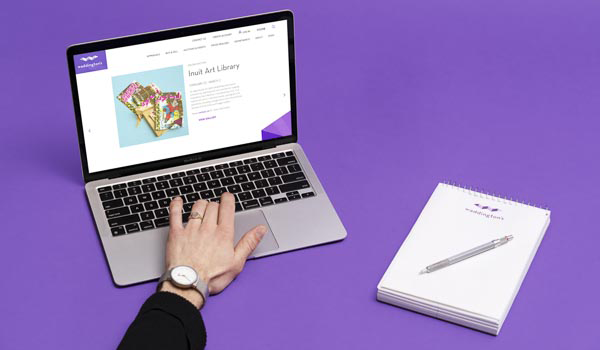 How It Works
---
Waddington's offers the most diverse range of auctions, including works by renowned artists, in diverse genres, items from important estates, and from cultures around the world. Sign up for our e-newsletters to find out about upcoming auctions and events. Register to bid in our auctions and discover what you have a passion to collect.
How to Buy
Our Services
---
Waddington's is Canada's most complete provider of auction, appraisal and collection management services. We offer a wide range of services to assist you with selling, buying, appraising and managing your valuables.
Learn More