Online Auction
Canadian Art from a Prominent Corporate Collection
---
June 12 — 17, 2021
Auction begins to close at 2 pm ET
This auction is a celebration of the urban and natural Canadian landscape. The carefully selected artworks show a pleasing array of styles, mainly from western Canadian artists, in print, watercolour, oils and acrylics. Artists include Louis de Niverville, Takao Tanabe, Chris Temple, Michael Smith, Joane Cardinal Schubert and Bruno Côté.
Click here to browse or download the digital catalogue.
To find out more please contact us at [email protected]
View Catalogue
Print Lot List
BUYER TERMS & CONDITIONS
Each lot sold is subject to a buyer's premium of 20% of the successful bid price as part of the purchase price.
Unless exempted by law, the buyer is required to pay Ontario Retail Sales Tax and Federal Goods and Services Tax on the total purchase price including the buyer`s premium.
Taxes are exempt for any items directly shipped from our premises out of Canada.
The auctioneer reserves the right to withdraw any lot from sale at any time, to divide any lot or to combine any two or more lots at his sole discretion, all without notice.
All Prices in Canadian Funds
Please see our complete

BUYER TERMS & CONDITIONS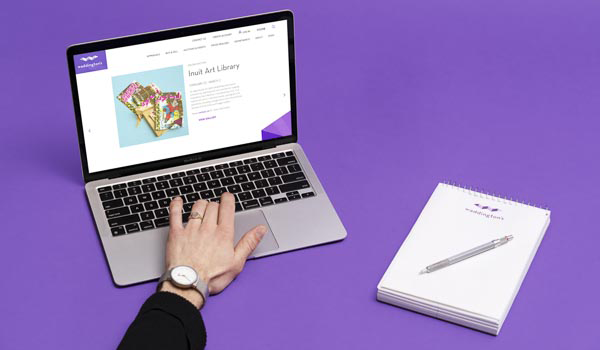 How It Works
---
Waddington's offers the most diverse range of auctions, including works by renowned artists, in diverse genres, items from important estates, and from cultures around the world. Sign up for our e-newsletters to find out about upcoming auctions and events. Register to bid in our auctions and discover what you have a passion to collect.
How to Buy
Our Services
---
Waddington's is Canada's most complete provider of auction, appraisal and collection management services. We offer a wide range of services to assist you with selling, buying, appraising and managing your valuables.
Learn More