Online Auction
Canadian Studio Ceramics: The Paul Duval Collection – Part 1
---
December 07 - 12, 2019
Canadian studio ceramics from the personal collection of influential art critic, editor, artist and author, the late Paul Duval.
Including works by Robert Archambeau, Harlan House, Greg Pace, Diane Nasr O'Young, Erica & Kjeld Deichmann, Susan Wintrop, Tessa Kiddick, Alexandra McCurdy, Steve Heinemann, Bruce Cochrane, Christine Audet, Lorie Schinko, Mimi Cabri, Joseph Panacci, Laurie Rolland, Tim Alexander, Kayo O'Young and others.
View Catalogue
Print Lot List
Condition Report
On View at Waddington's Toronto
Sunday, December 08 from 12:00 pm to 4:00 pm
Monday, December 09 from 1:00 pm to 7:00 pm
IMPORTANT NOTICE FOR OUR INTERNATIONAL CLIENTS
Restrictions exist regarding the import and export of species protected under CITES (Convention on International Trade in Endangered Species).This includes but is not limited to items made of or containing bone (whalebone etc.), ivory, tortoise shell, seal skin, rhinoceros horn and any other animal part and is strictly controlled or forbidden by most countries. Please review your country's laws before bidding on pieces made of or containing these restricted items. It is the sole responsibility of the buyer to inquire about and obtain the proper permits for artwork purchased that may contain restricted materials, if such permit can be obtained. Please contact the department for further assistance. For more information please visit WWW.CITES.ORG
CONDITIONS OF SALE FOR FINE WINE AND SPIRITS
Waddington's conducts auctions of fine wine and rare spirits under the authority of the Liquor Control Board of Ontario (the "LCBO")
All purchasers of alcoholic beverages through an auction must be nineteen (19) years of age or older.
All lots are sold "AS IS".
Each lot sold is subject to a buyer's premium of 20% of the successful bid price as part of the purchase price.
All Prices in Canadian Funds
Please see our complete

CONDITIONS OF SALE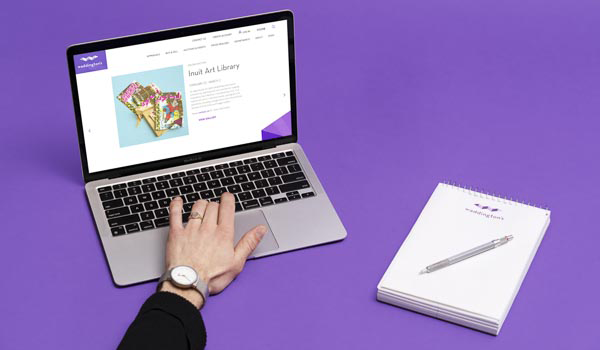 How It Works
---
Waddington's offers the most diverse range of auctions, including works by renowned artists, in diverse genres, items from important estates, and from cultures around the world. Register to bid in our auctions and find out what you have a passion to collect.
How to Buy
Our Services
---
Waddington's is Canada's most complete provider of auction, appraisal and collection management services. We offer a wide range of services to assist you with selling, buying, appraising and managing your valuables.
Learn More