EARLY LIFE 
Born August 12, 1908 in the Tlawit'sis (Kwakwak'awkw) community of Kalugwis on Turnour Island off the Central Coast of British Columbia, Chief Henry Speck would become one of the great Northwest Coast artists, as well as a respected community leader, teacher and cultural practitioner.
Speck came from a prominent family, the child of 'Wadzidi Harris from the Da'naxda'xw and Captain John Speck, a Hereditary Chief. Speck attended the Boys' Industrial School, the residential school in Alert Bay, for two years. At the age of 14, he was initiated as a Hamatsa dancer at a potlatch hosted by his uncle, the artist Chief Bob Harris. The Hamatsa is the most prestigious of the Winter Ceremonial dances of the Kwakwaka'wakw people, and to be initiated meant that Speck became an acknowledged ceremonial songwriter and composer of Kwagiutl dances. Dance was an important part of Speck's life and art, and later in life he would devote himself to teaching the traditional dances that had been forbidden under the Potlatch Ban (1884-1951).
At the age of 19, Speck married Lily Harris, with whom he would have several children. Speck worked as a fisherman, making extra money painting names onto fishing boats for a dollar a letter. After the death of his father, Speck assumed the hereditary role of chief of the Tlawit'sis in 1925. At the potlatch he gave in memory of his father, Speck was given the name Ozistalis, which means "the greatest."
Speck was fully engaged in the economic, political and cultural affairs of his community. His son, John Speck, notes that his father helped organize the building of a power plant, dam, school, community centre and church during his tenure as chief. Speck also maintained his ceremonial and spiritual roles as chief, despite the diktats of anti-potlatch legislation.
A TRAILBLAZING ARTIST
Chief Henry Speck was largely self-taught. Working in both watercolour and woodcarving, Speck began to build a reputation making dance screens and community commissions. By the 1930s, his modern, vibrant works on paper had begun to attract attention outside of Turnour Island. In 1961, Speck met antiques dealer Gyula Mayer, who helped build the audience for Speck's art through organizing exhibitions, a series of silkscreen prints available for sale, and a catalogue of his work with an introduction by Audrey Hawthorn, curator of the University of British Columbia's Anthropology Museum. This was one of the first attempts to properly analyze and promote Kwakiutl art for a wider audience, paving the way for future generations of artists. Speck's first solo exhibition was comprised of forty watercolours and was held in 1964 at the New Design Gallery. In 1965, Speck became the artistic director of Chief James Sewid's Big House project in Alert Bay. He continued to make art, as well as instruct others in painting and dance.
Speck's work as well as his dedication to teaching inspired subsequent generations of artists. Northwest Coast artist Bill Reid told the CBC in 1964 that Speck's drawings "are imaginative in their concept, often going far beyond anything attempted before in Kwakiutl art." Reid saw Speck's work as being deeply rooted in his knowledge of the cosmologies of his people. Todd Ayotte, associate director of the Derek Simpkins Gallery of Tribal Art, wrote that "Speck's paintings speak to the viewer with a clarity and a sense of immediacy. A striking aspect of Speck's work is its ability to invoke a three-dimensional "space" within the confines of a limited design field."
Writing for a 2012 exhibition of Speck's paintings, co-curator Karen Duffek explains that his work "brought forward a new way of picturing Kwakwak'awkw ritual dances and mythological characters. His subjects came from own, lived, contemporary experience in the potlatch as a ceremonial singer and dancer, and he sometimes depicted supernatural beings mapped onto the landscape features of Tlawit'sis territory." She remarks on the painterly qualities of his work, which may be unexpected for viewers expecting flatter representations in Northwest Coast art.
Speck passed away May 27, 1971. His art, despite its recognized brilliance and pioneering style, slipped out of view after his death, often glossed over when scholars traced the arc of 20th century Northwest Coast art history. However, his work is returning to the fore, aided by new exhibitions and retrospectives, including "Projections: The Paintings of Henry Speck, Uzdi'stalis" organized by the Museum of Anthropology at the University of British Columbia. Speck's work is included in the collections of The Royal BC Museum (Victoria, BC), the Canadian Museum of History (Gatineau, QC), the Glenbow Museum (Calgary, AB), the San Diego Museum of Us (San Diego, CA), and the Campbell River Museum (Campbell River, BC).
ABOUT THE AUCTION
Waddington's is pleased to offer a number of original watercolours by Chief Henry Speck in our Waddington's West auction, April 1-6, 2023.
The auction features a selection of Inuit and Northwest Coast art from private British Columbia collections, featuring work by Robert Davidson, Lloyd Wadhams Sr., Stan Hunt, Chief Henry Speck, George Tataniq, Tuna Iquliq, Judas Ullulaq and others.
All lots located in Vancouver, BC. Local pick up and shipment to be arranged from Vancouver.
Please contact us for more information.
Meet the Specialists
---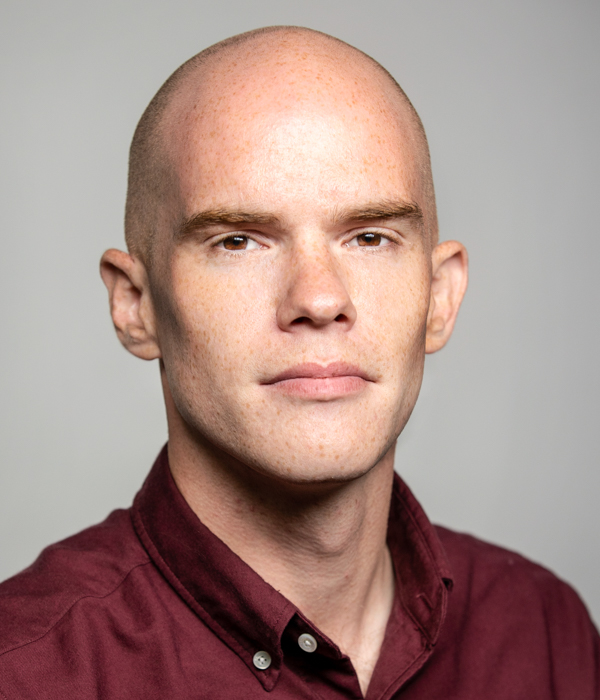 ---