Toronto-born, Vancouver-based sculptor David Robinson's work centres around the figure, often deeply symbolic and representing the inherent tensions of human life. Exhibiting nationally and internationally, Robinson's dynamic sculptures often reference classical traditions while speaking to contemporary concerns. Of his work, Robinson says, "it seems to me that my sculptures, before they are anything else, are manifestations of fitful waking dreams; narratives whole and smashed, images and ideas all distilled through the passage of time and the particular resistance of matter."
Waddington's is pleased to offer one of Robinson's sculptures in our Canadian Art auction (online December 4-9), which gave us the perfect excuse to connect with the artist.
What was the genesis of your career? Did you experiment with other mediums or was sculpture a sort of lodestar?
Countless Wednesday evenings in the 1970's I spent at the Tempus Art Centre on Davenport Road, Toronto. The curious and practically incompatible combination of modelling clay and film making were the creative modes made available to us kids by our inspiring teacher, the potter and documentary filmmaker Marty Gross. I was in my bliss and at my ease in that studio, exploring and expanding the language of the creative work of my hands, with the burgeoning certainty that this was the kind of place where I wanted to spend my days.
What's your first memory of art? Did you grow up in an artistic household? 
The house in which I grew up did not reckon much with art per se. What it did have was a deep and abiding telos of human worth and purpose which I think may be a foundational substrate of my vocation.
An early memory of art was in a trip to the AGO in the early seventies in which I remember being as deeply inspired by the Henry Moore plasters as I was offended by the glib gloss of more moderne offerings readymade in ironic neon and plastic.
Tell us about Solitude Standing, featured in our December Canadian Art auction.
Solitude Standing started out as the figural element of a work titled By Any Means (now in the collection of Austeville Properties). From this cornerstone work in my first solo exhibit at the Diane Farris Gallery I released two small editions of the figure in both bronze and polymer-gypsum.
The original figure was made in clay and I look back on it now as embodying some seminal discoveries in the evolving cultivation of my own figure modelling style.
There is an essential duality to my approach to modelling the figure that I describe as a tension between the modes of observation and of recognition.
Where observation connotes a calibrated reference to some objective model or paradigm, recognition I consider the more elusive, near mystical gateway into whatever might be deemed at all worthwhile in my personal style of figuration.
Recognition I hold as the artisanal practise of opening oneself to spontaneous and compounding deferences to the material in hand; the potentials thereof somehow both infinite and constrained. This is the artistic mode of way-finding in the dark in which you fold away the maps of all your considered intent, kill the lights, take your hands off the wheel, and feel how the rubber meets the road…
What is the sculpture that you are most proud of?
The work I am presently most proud of is Windward Calm, installed at the Gordon and Leslie Diamond Healthcare Centre. This life-sized figure in a stylized sailing vessel hangs within a voluminous glass atrium travelling slowly up and down every day past seven stories of clinic waiting rooms. The positive reception and feedback the studio continues to receive about this work would appear to indicate this artwork has been graced by a perfect niche with an ongoing purpose.
What are you working on at the moment?
At present I am modelling the clay figure for a commissioned monumental work titled Limina. Standing at the threshold of a much loved memorial garden here in Vancouver, gazing out from the shade of a narrowly parting veil of corten steel, this life-sized bronze nude is oriented toward the daily arc of the sun across the southern sky in a gesture and poise of memory and longing.
I am going to step out on a limb and judge the artist by his art—but it strikes me that there is so much thought put into your sculptures, much of it symbolic, layered, literary. You also speak and write beautifully about your work. What are some of the books that have impacted you and your work? What are you reading right now?
Wordsmiths I've most recently been savouring: Joni Mitchell's 1994 album Turbulent Indigo, has been in heavy rotation of late, as has Tom Waits' Swordfishtrombones…. Simone Weill's Gravity and Grace, Annie Dillard's For the Time Being…
With the long days of cognitive-manual labour that is my studio work I also find that podcasting into the headphones keeps open for me a window onto the larger world of ideas wherein good people grapple in good faith.
From within the relative isolation of this mute idiom, the practise of which most often rewards a kind of empty-headedness, it becomes all the more imperative to re-create in the company of the best minds one is able, however feebly, to encounter.
ABOUT THE AUCTION
Perfect for the season, the final Canadian Art auction of 2021, online from December 4-9, includes several snowy landscape scenes by artists such as Frederick Simpson Coburn, Marcel Fecteau, Barker Fairley and Henri Masson. Look for colourful still lifes by William Paterson Ewen, Bernice Fenwick Martin and William Goodridge Roberts alongside a fine selection of sculpture including an impressive work by David Robinson, a colourful Gerald Gladstone assembly and an intricate David Partridge. Collectors of modern and contemporary works will enjoy offerings by Harold Klunder, David Bierk, Christopher Pratt, David Blackwood and Harold Town.
We invite you to browse the full catalogue.
Please contact us to schedule a preview or for more information.
Meet the Specialists
---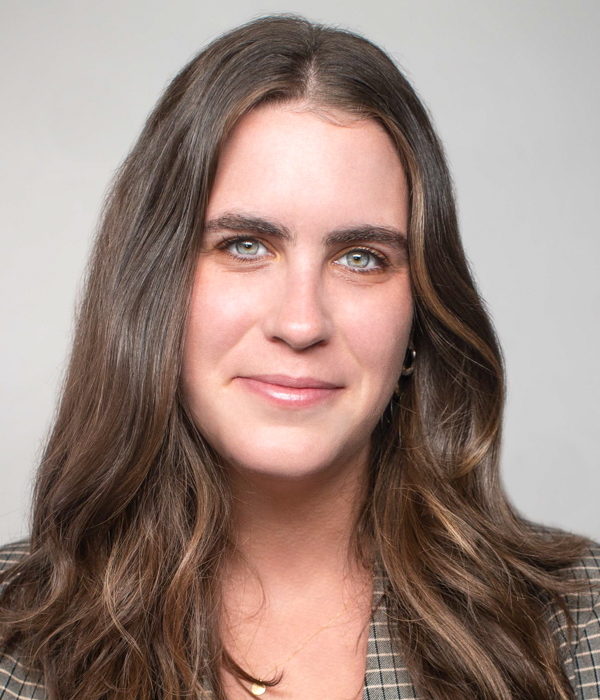 ---