When asked what school of painting he belonged to, Henri Le Sidaner replied that he belonged to none, "but if you absolutely insist on categorising me, I am an Intimist." Sidaner's paintings and pastels of tranquil street corners and romantic gardenscapes typify the artist's lifelong interest in the effects of atmospheric light.
EARLY LIFE
Born in 1862 in Port Louis, Mauritius, Henri Eugène Le Sidaner was the son of a sea captain. By 1870, the family relocated to Dunkirk, France. The young artist moved to Paris in 1880 to study at the École des Beaux-Arts, apprenticing under Alexandre Cabanel from 1882 to 1885. He soon found himself disenchanted with the formality of academic painting, preferring the style of the Impressionists and the post-Impressionists. In 1885, he retired from his studies, relocating to an artist colony at Étaples, south of Calais. He spent nearly a decade painting the surrounding coastal landscapes and towns, using them to explore his personal technique.
Though preferring to work in solitude and removed from the Parisian milieu, Le Sidaner began exhibiting his work at the Salon des Artistes Française, and later at the Société National des Beaux-Arts during this period. By 1896, Le Sidaner began to be influenced by Symbolist themes, introducing enigmatic women dressed in white to his crepuscular garden scenes. By 1900, the human figure would largely slip out of his work, and his mature subjects tend to depict twilight landscapes private and public which appear as if just vacated—tables set but without any sitters.
LE SIDANER'S GARDENS IN GERBEROY
On the recommendation of his friend Auguste Rodin, Le Sidaner began to look for a country home in the Beauvais region. There, he would meet the renowned ceramicist Auguste Delaherche, who suggested he visit the quiet town of Gerberoy. Gerberoy was an old fortified town, which had been the site of a battle between William the Conqueror and his son Robert Curthose in 1078-79. Le Sidaner was immediately taken with the village, and moved there in 1901, renting a house before purchasing it in 1904.
Gerberoy and its lush foliage would become the setting for many of the artist's paintings and still lifes. Le Sidaner spent years acquiring and cultivating various gardens around the village, inspired by Claude Monet's at Giverny. Le Sidaner's gardens have been carefully maintained, and remain open to the public today.
LATER LIFE AND INTERNATIONAL SUCCESS
Despite his being rooted in—and closely associated with—the French countryside, Le Sidaner travelled and painted through Holland, Belgium, Venice, London and New York, where he also exhibited to much acclaim. Le Sidaner was successful in his lifetime, with accolades including an entire room of his work at the 1914 Venice Biennale, First Prize at the 1925 Pittsburgh International, as well as several travelling exhibitions. In 1930, Le Sidaner was appointed as a professor at the Académie des Beaux-Arts, and in 1937, he became its President.
Le Sidaner died in 1939 at his home at Versailles, at the age of 76. His work has been the subject of several retrospectives, including at the Musée d'art moderne et contemporain of Liège (1996), Musée de la chartreuse, Douai (2001), Musée of Pont-Aven (2002) and Hiroshima Museum of Art (2012). His work is held in public collections including the Art Institute of Chicago, the National Gallery of Art, Washington, DC, the Musée d'Orsay, Paris, and the Tate Gallery, London.
ABOUT Petite place au soleil couchant
Yann Farinaux-Le Sidaner, the great-grandson of the painter and expert in his work, is a specialist in Intimist painters of the Belle Epoque. As a curator, he organizes exhibitions in cooperation with French and international museums. He is compiling Henri Le Sidaner's catalogue raisonné, and has written a small text about Petite place au soleil couchant for Waddington's to accompany the work, which we have reproduced below in translation as well as in its original French.
"He was uniquely concerned with discovering and noting the traces of life in the landscapes of houses, small squares, promenades and abandoned gardens, which have been his preferred subject." (Gabriel Mourey, The Work of Le Sidaner, The Studio, 1901)
On his return from Bruges in May 1900, Le Sidaner met Rodin in Paris, at a banquet given in his honor: "Why are you travelling so far?" says the sculptor, who advised his young comrade to go and visit the Oise region. The latter was convinced, and settled in midsummer in Beauvais: "It is an enchanted country, by this extraordinary autumn," he writes to his friends, "I work and I am happy, having discovered a nice refuge in provincial life, warm and quiet and pretty."
In Bruges, through the contemplation of sleepy towns, the artist found the direction his art would take. During the year spent in Beauvais, he affirmed his views on Intimism, by way of these evocative landscapes where the human figure has essentially no place. His Beauvais paintings, presented at the Salons of 1901, were met with acclaim: "It's the Maeterlinck of painting," wrote Charles Saulnier.
On April 21, back in Beauvais the day after the "little" opening of the Salon de la Nationale, Le Sidaner drew a small courtyard at sunset. The work is a tribute to the nobility of its buildings, as well as to the statue of Doctor Ernest Gérard, the town's former mayor, sculpted by Henri-Léon Gréber (who would sculpt the bust of the painter shortly thereafter.) On April 24, he painted a study on panel and the next day began the final canvas in his studio, adding in the silhouettes of a patrol of soldiers in front of the statue. Sick with the flu and bedridden for four days, Le Sidaner completed his canvas on May 8, 9 and 23, delivering it on June 2 to his dealer, Georges Petit, with whom he was under contract, for the price of 500 francs.
« Il se soucie uniquement de découvrir et de noter les traces de la vie dans les paysages de maisons, de petites places, de promenades et de jardins abandonnés dont il a fait l'objet de sa prédilection. » (Gabriel Mourey, L'œuvre de Le Sidaner, The Studio, 1901)
A son retour de Bruges en mai 1900, Le Sidaner rencontre Rodin à Paris, au banquet donné en son honneur : «Pourquoi vous en aller si loin ?», lui dit le statuaire qui conseille à son jeune camarade d'aller visiter l'Oise. Ce dernier se laisse convaincre et s'installe au milieu de l'été à Beauvais : «C'est un pays enchanté, par cet extraordinaire automne,» écrit-il à ses amis, «je travaille et je suis content ayant découvert une bonne retraite dans une vie de province un peu tiède et tranquille et jolie.»
A Bruges, l'artiste avait trouvé la direction de son art dans la contemplation des villes endormies. Au cours de l'année passée à Beauvais, il affirme sa conception de l'intimisme par des paysages d'évocation où la figure humaine n'a pratiquement plus sa place. Ses toiles beauvaisiennes présentées aux Salons de 1901 connaissent le succès : «C'est le Maeterlinck de la peinture», écrit Charles Saulnier. Le 21 avril, de retour à Beauvais au lendemain du «petit» vernissage du Salon de la Nationale, Le Sidaner dessine le motif de Petite place au soleil couchant. L'œuvre est un
hommage à la noblesse de ses bâtisses, ainsi qu'à la statue du docteur Ernest Gérard, son ancien maire, sculptée par Henri-Léon Gréber (qui bientôt réalisera le buste du peintre.) Le 24, il peint une étude sur panneau et, le lendemain, débute sa toile dans son atelier en ajoutant les silhouettes d'une patrouille de soldats devant la statue. Grippé et alité 4 jours, Le Sidaner termine sa toile les 8, 9 et 23 mai, et la livre le 2 juin au prix de 500 francs, à son marchand Georges Petit avec qui il est sous contrat.
ABOUT THE AUCTION
We are pleased to offer this work in our Modern, Post-War & Contemporary Art Auction online April 15-20.
On View:
 Sunday, April 16 from 12:00 pm to 4:00 pm
 Monday, April 17 from 10:00 am to 5:00 pm
 Tuesday, April 18 from 10:00 am to 5:00 pm
Offering a large selection of International artists, this auction will feature Modern Masters including Henri Le Sidaner, Auguste Rodin, Felix Ziem, Sir George Clausen, Philip de Laszlo, and Hermann David Salomon Corrodi, alongside paintings by Edward Seago, Alfred de Breanski Jr, and Cecil Kennedy. The Post-War and Contemporary selection includes a collection of pastels by Kofi Antubam, and a large painting by Wei Jia, alongside work by Val Bertoia and Katrin Korfmann.
Please contact us for further information including consignment opportunities.
Meet the Specialist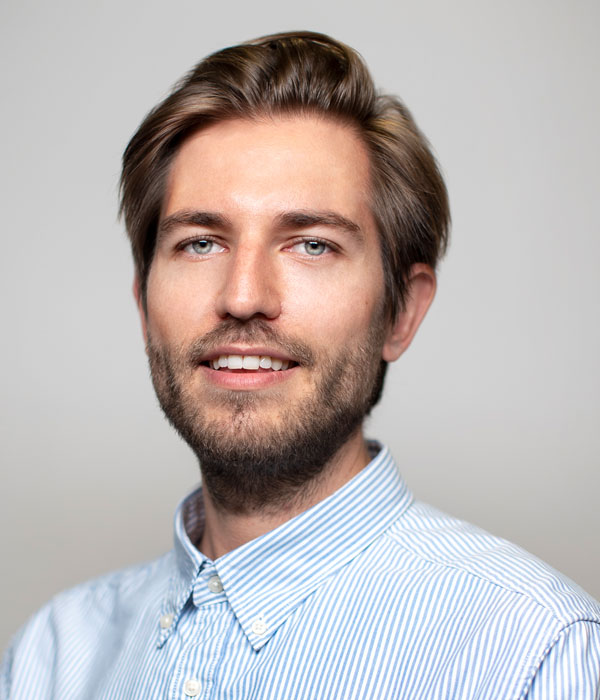 ---