"Drawing is like making an expressive gesture with the advantage of permanence."
– Henri Matisse
Henri Matisse's impact on the course of modern art cannot be overstated. Initially trained as a lawyer, Matisse only developed an interest in art at age 21 after discovering painting while recuperating from a bout of appendicitis. As if to compensate for his late start, the artist mastered a wide range of mediums, working in painting, drawing, sculpture, graphic arts, illustration and paper cut-outs. The great theme uniting this diverse output was his desire for minimalism and the appearance of natural ease—though the artist explained that though this "apparent simplicity" was the goal, he worked exceedingly hard to project the "art of balance, of purity and serenity."
Waddington's is pleased to offer "Deux figures," a 1928 drawing by Matisse in our Modern, Post-War and Contemporary Art auction (November 19-24). The work represents two great hallmarks of the artist's work: the female nude, and the drawing.
OUT WITH THE OLD, IN WITH THE NUDE
Upon deciding to pursue art instead of law, Matisse enrolled in the Académie Julian in 1891, studying under the conservative Salon painter William-Adolphe Bouguereau, followed by time at the École des Beaux-Arts in 1892 as a pupil with the Symbolist painter Gustave Moreau. Early drawings by Matisse reflect this more conventional academic style. In 1895, Matisse began exhibiting his work, and was invited to become a member of the Salon.
Though he had been accepted by the traditionalist French art establishment, Matisse began experimenting with different styles, slowly cobbling together his own visual language, adopting a bolder palette and approach to colour, composition and brushwork. His great breakthrough came in 1904 and 1905, during summers spent soaking in the bright sunlight of the South of France while visiting his friend Paul Signac. Matisse began creating dynamic works with pure, vibrant colours, inspired by the post-Impressionist paintings of Paul Gaugin, Vincent van Gogh and Georges Seurat. Rejecting traditional art and its representation of three-dimensional space, Matisse began painting with explosive, aggressive colours, often applied straight out of the tube.
Along with work by peers André Derrain and Maurice de Vlaminck, the new style was exhibited in Paris in 1905, to the great shock of viewers. Critic Louis Vauxcelles referred to the painters as "fauves," or wild beasts, giving rise to the Fauvist movement. Fauvism would inform much of Matisse's later work: cementing his interest in expressive rather than realistic colour and the simplification of form – as well as establishing the artist's avant-garde reputation.
Matisse's art evolved through several stylistic periods, all linked by his pursuit of the "essential character of things." Lot 22, "Deux figures" comes from the artist's early Nice period (1917 – 1930), named after the city in the South of France where the artist relocated in 1917. This period centred around depictions of the female figure or an odalisque, often positioned in exotic interiors. Though Matisse would take subjects as varied as landscape, still life, portraiture, and the decorative arts, the female figure remained a central preoccupation throughout his life.
THE IMPORTANCE OF DRAWING
Drawing formed the foundation of Matisse's entire output, and was a medium the artist would experiment with throughout his long career. In order to capture a feeling of effortlessness in his art, Matisse laboured over countless sketches and studies. Drawing allowed the artist to work through new ideas, and solve various compositional issues. Before beginning a painting, Matisse would make several drawings, with each version experimenting with how to best subtract that which was unnecessary, so as to pare his compositions down to their essences. In the artist's words, drawing was "a means deliberately simplified so as to give simplicity and spontaneity to the expression, which should speak without clumsiness, directly to the mind of the spectator."
Matisse saw drawing as being a very intimate yet unmediated form of expression. He believed in quick, gestural drawings which could record his immediate impressions of the subject at hand. John Elderfield, Chief Curator of Painting and Sculpture at the Museum of Modern Art, New York, from 2003 to 2008, notes that drawing "allowed Matisse to consider simultaneously the character of the model, the human expression, the quality of the surrounding light, atmosphere and all that can only be expressed by drawing."[1]
ABOUT THE AUCTION:
Our inaugural Modern, Post-War and Contemporary Art auction features artworks by a wide range of International artists. Carefully curated for collectors across our Canadian and International clientele, this auction highlights important creations such as Baigneuse accroupie, Grand Modèle by Auguste Rodin, Deux Figures by Henri Matisse, and Paysage harmonie bleue et orange (décor pour jeux) by Pierre Bonnard. Also included are works by Dorothea Sharp, Günther Förg, Ray Smith, Alexis Rockman, Gunther Brus, Rosa Bonheur, Joel Meyerowitz, and Cecil Maguire.
The auction will be on view at our Toronto offices, 275 King Street East, 2nd Floor:
Sunday, November 20 from 12:00 pm to 4:00 pm
Monday, November 21 from 10:00 am to 7:00 pm
Tuesday, November 22 from 10:00 am to 5:00 pm
Please contact us for more information.
[1] John Elderfield, The Drawings of Henry Matisse, exh. Cat., Arts Council of Great Britain, 1984, p. 84
Meet the Specialist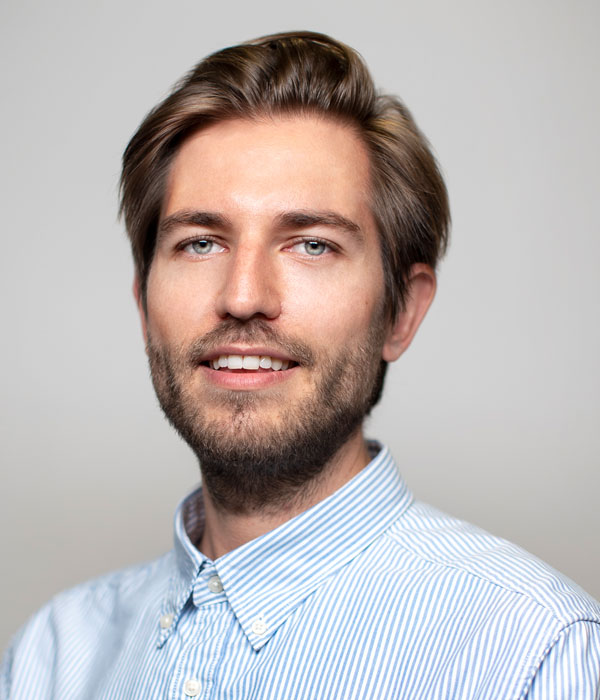 ---