Meet Kendra Popelas, our consignment specialist in the Canadian Art department at Waddington's.
With a background in art business, management and appraisals, Kendra has been with us for a little over two months—though we now can't imagine office life without her! Our Canadian Fine Art auction (November 13-18) will be her first major auction at Waddington's, which inspired us to sit down with Kendra to talk about what it's like putting together a collection of this magnitude, her influences, and the words of wisdom that have guided her career thus far.
How did you end up working in the arts? Was it something you always knew you wanted to do?
I didn't always know that I would end up working in the arts – I also considered pursuing English, philosophy and psychology. I have always had a strong urge to create, and I spent most of my childhood jumping from one interest to the next without really sticking to anything. I tried so many things because I was interested in everything and the thought of choosing one subject to study scared me a bit. Looking back, I think that I just wanted to understand the world and decided on art because I found it to be the best reflection of life.
As I've grown in this field, I have developed a deep love for it and have had the opportunity to work within quite a broad scope of disciplines, including Canadian, international and ancient art. I feel very lucky that I get to work with people at Waddington's who share this passion and commitment to the arts.
What's your first memory of art? Did you grow up in an artistic household?
My great uncle was an artist who dedicated his life to his work. My family home has been filled with his paintings since I was born, with a few being added to the walls over the years. These paintings are incredibly special to me because they were the backdrop of my childhood and have been present at every stage of my life.
Do you have a favourite artist or artwork? Maybe something that changed the way you see art or was a major influence for you?
General Idea was a major influence for me. The thought, humour and style of their work is unmatched, and they helped to broaden my understanding of what Canadian art can be.
Every General Idea series is iconic, but I connected most with AA Bronson's Mirror Sequence, which was produced after the death of General Idea members Felix Partz and Jorge Zontal. The series is incredibly raw and intimate, as Bronson uses the mirror and photography to reflect on who he was and is after the death of General Idea.
Tell us about putting together the Canadian Fine Art auction.
I joined Waddington's in August of this year and have had the opportunity to work on the last leg of the consignment process for this auction, which has allowed me to connect with quite a few clients. Once all the consignments are in, organizing the auction becomes a collaborative process with the wider team in preparing each piece for photography, research, condition reporting, essay writing, catalogue production, and marketing. Putting the catalogue together has been one of my favourite parts of the process because you can see the auction coming together on a visual level in real time.
What are your top three favourite pieces from the upcoming auction?
Doris McCarthy's Grise Fiord in Winter is a gem and a favourite around the department. This painting is a true example of McCarthy's talent for making the viewer feel like they are part of the scene. I can't stop looking at it!
I also love the colour palette in René Marcil's, Abstract 44. We learned from the Patrimoine Marcil that this painting was inspired by the famous Paris bistro, La Closerie des Lilas. You can see abstract forms of a fence, bar and stools, and a white cocktail pick in the middle.
Finally, it would be a tie between Oscar Cahén's, Untitled, and Takao Tanabe's Summer Foothills 4/79 (Evening)
Was there something that surprised you about the auction business? Something that most people wouldn't know?
The level of expertise! I am blown away by the knowledge of the Waddington's specialists.
Favourite contemporary Canadian artist working today?
Esmaa Mohamoud's work is so powerful and important. I had the privilege of working with her at Art Toronto five years ago when her exhibited work was purchased by the Art Gallery of Ontario. I've been following her work since and look forward to seeing how her practice evolves.
What is the best piece of advice that you have received?
I have two.
The first piece is from my mom, who built a career for herself in finance. I never fully appreciated her career until I spent the day at her office when I was 15 and it completely changed the way I saw her. She was a boss and so well respected in her industry. Her advice has always been that hard work and kindness will take you the furthest.
The second is from Douglas Coupland, who spoke at my graduation ceremony. He said that as an artist or arts professional, you won't be taken seriously for at least the first 10 years of your career. He said to just hold on and learn as much as you can until you finally do. Having that expectation has kept me grounded for the last 10 years!
About the auction
Our major fall 2021 auction of Canadian Fine Art, online from November 13-18, features outstanding examples by Canadian artists from coast to coast. This auction will provide rare opportunities to acquire exceptional works from private collections with impeccable provenance, ranging from historical to contemporary, early Modernist to abstraction, and works by the Group of Seven.
In-person previews at our gallery are available by appointment for this auction.
Please contact us to book a preview appointment, or for auction details, additional photographs, condition reports or virtual consultations.
We invite clients to connect with us at any time throughout the year to discuss consignment opportunities for any of our auctions. Contact us to find out more at [email protected].
Meet the Specialist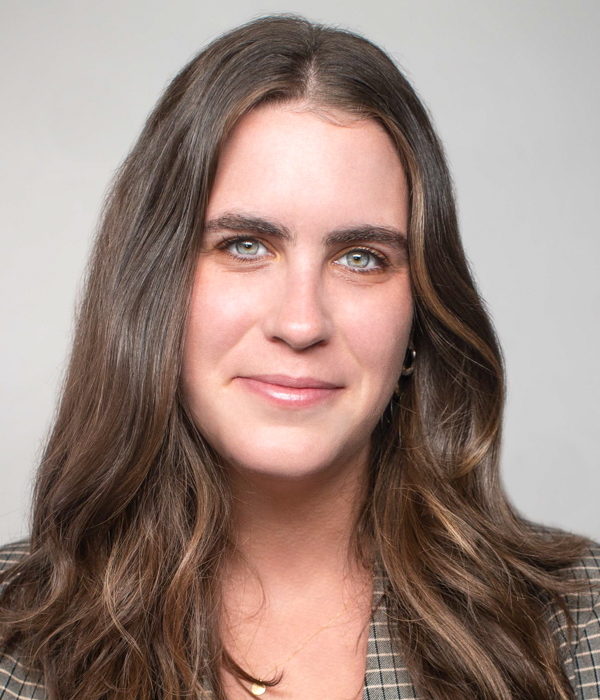 ---