Duval derived some of his greatest pleasure from his prized collection of ceramics.
Waddington's was thrilled to have offered the first instalment of influential art critic, editor, artist and author Paul Duval's ceramic collection in November 2019. Collectors of Canadian ceramics will be pleased that the second instalment of the collection will be available online this autumn, from October 24-29.
Duval formed close bonds with the artists whose work he collected, frequently visiting their studios and maintaining long friendships that lasted throughout his lifetime. ⁠Part two of Duval's collection is entirely devoted to the work of two important Canadian potters, Kayo O'Young and Harlan House. ⁠
⁠duval's love of Canadian art
Throughout his extraordinary career, Duval was defined by his sound eye for quality, his passion for discovering talent, and his determination to promote a broad understanding of Canadian art. Duval wrote the review of Lawren Harris' first solo show; wrote monographs on Ronald York Wilson, A.J. Casson, Ken Danby, and many others; and championed Canadian Impressionism and the Painters Eleven. He brought national attention to artists such as Jack Shadbolt, Goodridge Roberts, and the Automatistes, stitching together French and English Canada and crafting a national narrative of Canadian art. He wrote arts columns for the Toronto Telegram, hosted radio programs on the CBC, and was the art editor for Saturday Night magazine for many years. Duval was pivotal in helping establish many important collections, most notably the McMichael in Kleinberg, Ontario, and the Beaverbrook Art Gallery in Fredericton, New Brunswick.
Although passionate about a wide range of artistic disciplines, Duval derived some of his greatest pleasure from his prized collection of ceramics.
As a young student enrolled in the arts program at Central Technical School, Toronto, he received hands-on training in the art of pottery making. Schooling in processes and technique, often taught by Barbara 'Bobs' Cogill Haworth, provided him with a solid background in the field. Once he began to collect ceramics, Duval was able to easily talk shop with the artists he would buy from and keep company with. He never produced his own ceramic works – he worked as a graphic designer and commercial painter before dedicating himself to criticism and collecting – but was a stout believer that some of the best art critics and collectors were trained in the arts themselves.
This ability to address the works for their material qualities, and his capacity to talk with potters with a deep understanding of the medium, gave Duval intimate insight. Important for him was the ability to touch the works: in physically handling the pots, Duval was able to readily understand their fundamental characteristics and the artists who created them. This tactile approach to the material – an affectionate relationship with the work, grounded in touch and an organic connection to the earth – characterized a collection that was intimate and personal.
Harlan House
Harlan House, one of the two artists represented in this auction, specializes in glazed porcelain. Early in his career he was known for his 'Iris' vases (such as lot 31), but began to explore historical approaches to ceramic art, including 10-13th century Eastern techniques. Accordingly, his style has continued to shift over his long career, growing in size and scope.
Born in 1943 in Lethbridge, Alberta to a contractor father and a landscape painter mother, House showed an early interest in working with his hands. The family's neighbour happened to be a low-relief leather embosser who took House under his wing and taught him his craft. By the age of eleven, House had created a workshop for himself in the family basement, and began selling his creations. After taking a few odd jobs after graduating from high school, House enrolled in the Alberta School of Art. He began his studies in painting, but soon switched to ceramics after becoming interested in his roommates' potter's wheel.
Both classic and contemporary, House's work has long been fired not only by the kiln but by his activism. Themes like consumerism, deforestation, climate change, industrialization and fast food have made appearances in his pottery over the years. House explains that he is "keenly interested in the element of time. It seems to me that much of what we have today is volatile — like a firecracker: lovely to see, very impressive, loud — and gone. While that's fine as entertainment, our culture is more than that. I choose to make forms that will be as strong tomorrow as they are today."
House's art has been exhibited around the world, and the artist has received wide recognition in Canada. He won The Saidye Bronfman Award for excellence in Canadian craft in 1989 (today a part of the Governor General's Awards in Visual and Media Arts), the Chalmers Award in 1997 and Canada Council for the Arts grant. Aided by his wife Maureen, House established a pottery in Lonsdale, Ontario.
Kayo O'Young
The other artist represented in this auction, Kayo O'Young, emigrated to Canada from China in 1965. Born in 1951 in a small village in the southern Chinese province of Guangdong, O'Young was taught to pot as a young child under the tutelage of his parents and grandparents.
O'Young's works are most well known for their perfection of form and diverse glazes. His techniques of painting on his pots can be likened to a painter working on canvas, so eloquent are his brushstrokes. O'Young has taught extensively across Canada, and his commissions have included work for External Affairs to be given to visiting Heads of Governments. Former prime minister Brian Mulroney has presented O'Young's creations as gifts to provincial premiers. He has been the subject of two films, "The Hand and the Spirit" for TV Ontario in 1992 and "Playing with the Fire" for CBC Arts & Entertainment in 1993.
We hope that you will take a moment to view the gallery for this auction to explore the work of these two Canadian masters.
About the auction
The auction is offered online October 24-29. Register to bid here.
We are always delighted to provide additional photographs, condition notes and/or more detail. Private previews are available by appointment only.
Please contact Hayley Dawson at [email protected] or 416-847-6167 for more information.
Meet the Specialists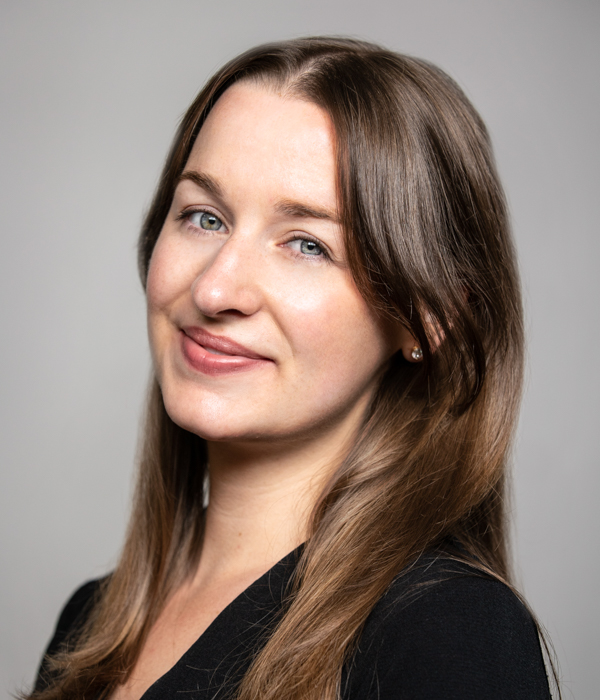 ---
---