"Moorcroft Pottery will be the quest of collectors of future generations, for it is the perfect expression of the potter's art… In design, harmony, delicacy and richness of colouring this stands unique among ceramic ware of today." – The Daily Graphic, June 1924.
With bright spring days around the corner, Waddington's invites you to get in the spirit by perusing the lovely floral world of Moorcroft pottery. Iconic in the 20th century world of British art pottery, the brand's enduring reputation and success was largely based on the artistic passion and dedication of William Moorcroft (1872-1945). His eager patrons ranged from average families all over the world who enjoyed both formal and utilitarian pieces to Queen Mary, who regularly visited his stand at the British Industries Fair and reportedly favoured blues and greens.
The decorative ceramic pots and wares are endlessly varied in their design, colour, and shape, yet always embody a high quality of craftsmanship and technique that is distinctly Moorcroft. For decades, Waddington's Auctioneers has been an active participant in Canada's Moorcroft resale market with generations of collectors maintaining a strong interest in both antique and more modern pieces made by the prolific potters who continue to produce in Burslem, England to this day.
To celebrate our Auction of Moorcroft Pottery offered online from March 20-25, 2021, we invite you to take a look at the history of the Moorcroft empire.
Born in Burslem, Staffordshire, William Moorcroft's vocation was inspired at a young age by his father Thomas Moorcroft, a reputable pottery designer and china painter who specialized in flower subjects. Young Moorcroft was bright and showed artistic promise early on; he began taking art and design classes at the Wedgwood Institute when he was only 12 years old. In his early twenties he studied at the National Art Training School in South Kensington, and later at the Royal College of Art. He took a keen interest in ancient and modern pottery and porcelain, and supplemented his studies with regular trips to the pottery collections at the British Museum and South Kensington Museum.
Moorcroft's ambitions to forge a career as a potter began to be realized when he was hired as a designer for James Macintyre & Company of Burslem, a well-established china and earthenware manufacturer founded in the late 1830s. Equipped with training in ceramic chemistry and experience with ceramic processes, Moorcroft was able to immediately begin executing his own designs at Macintyre as well as training others to produce them, which soon made him an efficient and influential designer. Within nine months of working for Macintyre, Moorcroft had introduced a new original style of decoration for their printed and enamelled ware, and designed new shapes and decoration for their plain coloured tablewares.
The new style was called Aurelian Ware, and they were some of the first registered designs by Moorcroft, quickly to be followed by his other uniquely developed styles involving slip trailing, such as Dura Ware and the highly celebrated Florian Ware. It wasn't long before Moorcroft was heading his own department at Macintyre as 'Manager of the Ornamental Ware' with his own dedicated workspaces and staff to help broaden his creative experimentation and output. With these resources, Moorcroft was able to freely test new colours, glazes, and decorating techniques, honing his skills and developing a design philosophy that would resonate through all of his future work.
Though many have linked Moorcroft's designs to the Art Nouveau movement due to his proclivity for organic forms and nature-inspired decoration, it is perhaps surprising to learn of his personal dislike of Art Nouveau, which was evolving during his formative professional years. Moorcroft found the Art Nouveau style to be prone to excess and verging on ostentatious in its use of decoration, and likened his own style more to the humble aspirations of the Arts & Crafts movement.
William Morris, whose methods and principles were taught to Moorcroft at South Kensington, was a natural inspiration. Moorcroft always took a holistic view on pairing form and decoration, believing that ornament should be used to emphasize form and never for its own sake in the way of other more decoration-focused designers of the day, such as William de Morgan. His attention to form became one of his work's defining characteristics; as much as possible, he would have pots thrown on the wheel to allow organic development in the shapes, and he introduced new European-derived vessel forms to the English market. His signature patterns would be adapted to fit every size and shape of pot and were applied so that the design flowed naturally over the curves in the pottery.
The Florian Ware at Macintyre, which was his first significant commercial success, used subtle slip trailing to illustrate a variety of subjects in delicately balanced panels with details customised to the individual pots. Slip trailing is a decorating technique where watered down clay or 'slip' is piped onto a clay surface to form raised lines or shapes. Moorcroft used a lot of slip trailing in his earlier Florian pieces to add decoration, and it's used on all of his later pieces functioning as a border for the painted patterns. In addition to his skills in achieving aesthetic harmony, it was the diversity of the Florian patterns that caught the eye of the public. Designs featured a myriad of English flowers (poppies, bluebells, cornflowers, tulips, lilac, daisies, narcissi, honesty, roses, forget-me-nots) as well as butterflies, peacock feathers, fish, boats, trees, and more, demonstrating Moorcroft's creative range. The popularity of Florian Ware at Macintyre was the basis of his burgeoning national and international audience with pieces being stocked regularly by big city retailers such as Liberty of London, Tiffany in New York, and Rouard of Paris, who all could not seem to sell enough of it. In 1907, a friend of Moorcroft wrote to him from New York City after visiting Tiffany's saying:
"I am just coming again from Tiffany building where I saw your lustrous new ware. I think it is very fine indeed! All have a label that shows who is the artist, who is responsible for it. No mentioning the firm's name at all. Lucky man you are! They stand in a fine place, on a special table…"
On another occasion, the same friend wrote to him saying "your new ware we found prominently shown and highly spoken of at Liberty's." An ongoing positive relationship with his retailers, and Liberty in particular, proved advantageous when Macintyre decided to shut down their ornamental and tableware department in 1913, as Liberty agreed to enter into partnership with Moorcroft to help finance his own pottery factory in Burslem.
Moorcroft's Burslem factory represented a major turning point for his career. The building itself was custom designed to maximize comfort and convenience for his way of operating and he was able to almost seamlessly transfer his staff from Macintyre to the new workshop. Moorcroft was not only dedicated to the creative aspects of his work, but was a keen businessman who liked to have a hand in every aspect of the company, which is perhaps why he never hired a manager. His approach to the business is neatly summed up in a document from 1918 listing his self-assigned title as "Potter, Chemist, Designer, Managing Director, and Secretary."
With increased freedom and unlimited opportunity for experimentation, Moorcroft produced what is largely considered his best work over the course of the 1920s and beyond as his international reputation grew. His work during this time is characterized by the use of rich colours, strongly drawn patterns in his typical tube-lining method, and designs that were both adaptations of favoured past ones like the 'Hazeldene' landscape and 'Claremont' toadstools, as well as new designs and exciting variations in colourways, like the 'Eventide' landscape and its ever-popular 'Moonlit Blue' cousin.
More notably, Moorcroft used this period to perfect his technique with the flambé glaze, a high temperature firing process that produces very deep glossy red and purple tones with variable outcomes. He built himself a special flambé kiln in 1919 and always insisted on controlling the oven himself during the long days and nights of firing, remaining ever-secretive about his methods. In contrast to other potters who strove for uniformity in production, Moorcroft delighted in the unpredictable nature of the flambé firing process. He enjoyed the uniqueness in colour and glaze effects produced in each piece, which most of his retailers also found to be refreshing. Flambé glazes could be applied over already-decorated pieces for added effect, or as a pure glaze effect and focal point of the pot, a technique and style that harks back to 17th century Chinese porcelain. In 1923, the Ambassador of Japan, Baron Hayashi, was quoted as saying that Moorcroft's Flambé vases were in every way equal to early Chinese work after purchasing two of them. His technique with this type of glaze is thought to be one of his highest achievements in the field.
Moorcroft was dedicated to his work right up until his sudden death in 1945, after which his son Walter took over the business. Walter continued to meet the high standards his father had set with his own array of patterns and designs. He enjoyed a successful career in his own right, and the pottery brand continued to grow in popularity throughout the 20th century. Our current auction showcases a combination of early works by William Moorcroft alongside later works by Walter and the contemporary Moorcroft factory. We hope you will enjoy the diverse range of lots this sale has to offer.
FOR MORE INFORMATION
The Moorcroft Pottery auction will be online from March 20-25, 2021.
We invite you to view the full online gallery, and should you require more information or additional images, please contact Bill Kime at [email protected] or by telephone at 416-847-6189, or Hayley Dawson at [email protected].
INTERESTED IN CONSIGNING TO OUR AUCTIONS?
Please contact us to discuss consignment opportunities to our 2021 auctions.
Meet the Specialists
---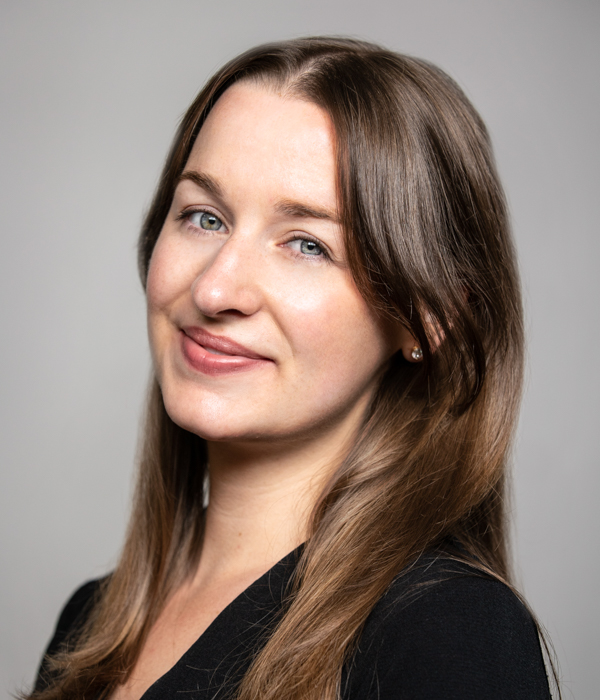 ---