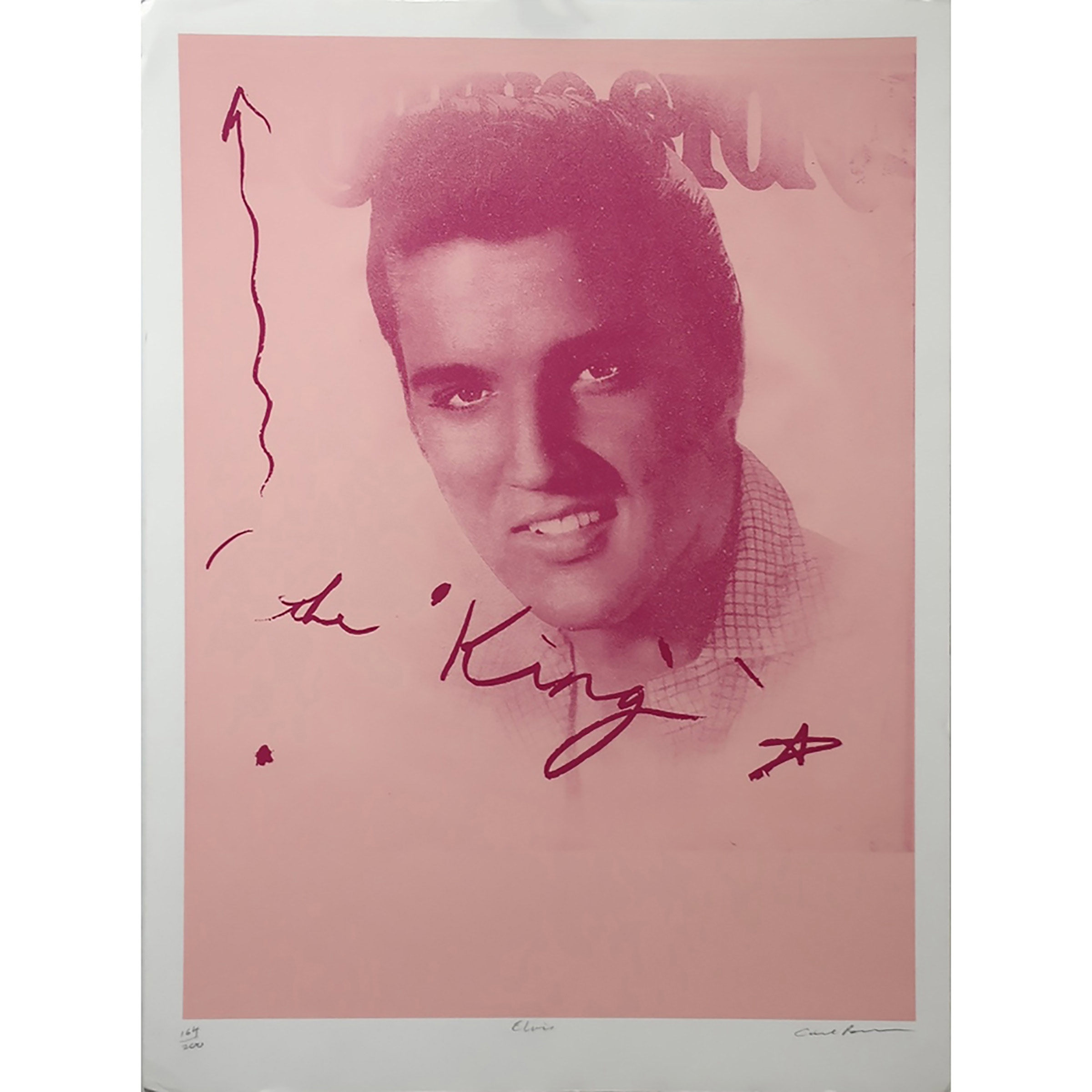 ELVIS

SCREENPRINT; SIGNED, TITLED AND NUMBERED 164/200 IN PENCIL (Image, 27" x 20") (Sheet, 30" x 22") UNFRAMED

---
August 30, 2018
Estimate $125-$175
Realised: $216
exploring the tensions between Western and Aboriginal relations
Through his work Beam integrates personal memory with issues related to the environment, brutality, and a rethinking of the ways histories are told.
Beam was born in West Bay on Manitoulin Island in 1943. His formal studies of art began at the Kootenay School of Art in British Columbia in 1971, and he transferred to the University of Victoria in 1973. Beam received his MFA at the University of Alberta in Edmonton in 1976. In his training he was influenced by artists Jasper Johns and Robert Rauschenberg for their collaging of images from popular culture and expressive handling of paint and printing, and Andy Warhol for his use of photo-silkscreen processes.
Beam employs a range of media, including painting, printmaking, and sculpture. The collage and photo-transfer techniques he often uses allow him to visually bring together subjects and events from different historical moments that he infuses with political commentary.
Excerpts from the National Gallery of Canada.
Discovery Art
Our Discovery Art auctions feature paintings, prints and sculpture from our International, Canadian, Inuit and Indigenous Art divisions. Formerly known as "Off The Wall" Art, these regular online auctions offer an eclectic selection of affordable works – a great way to discover art and start building a collection.
Meet the Specialist