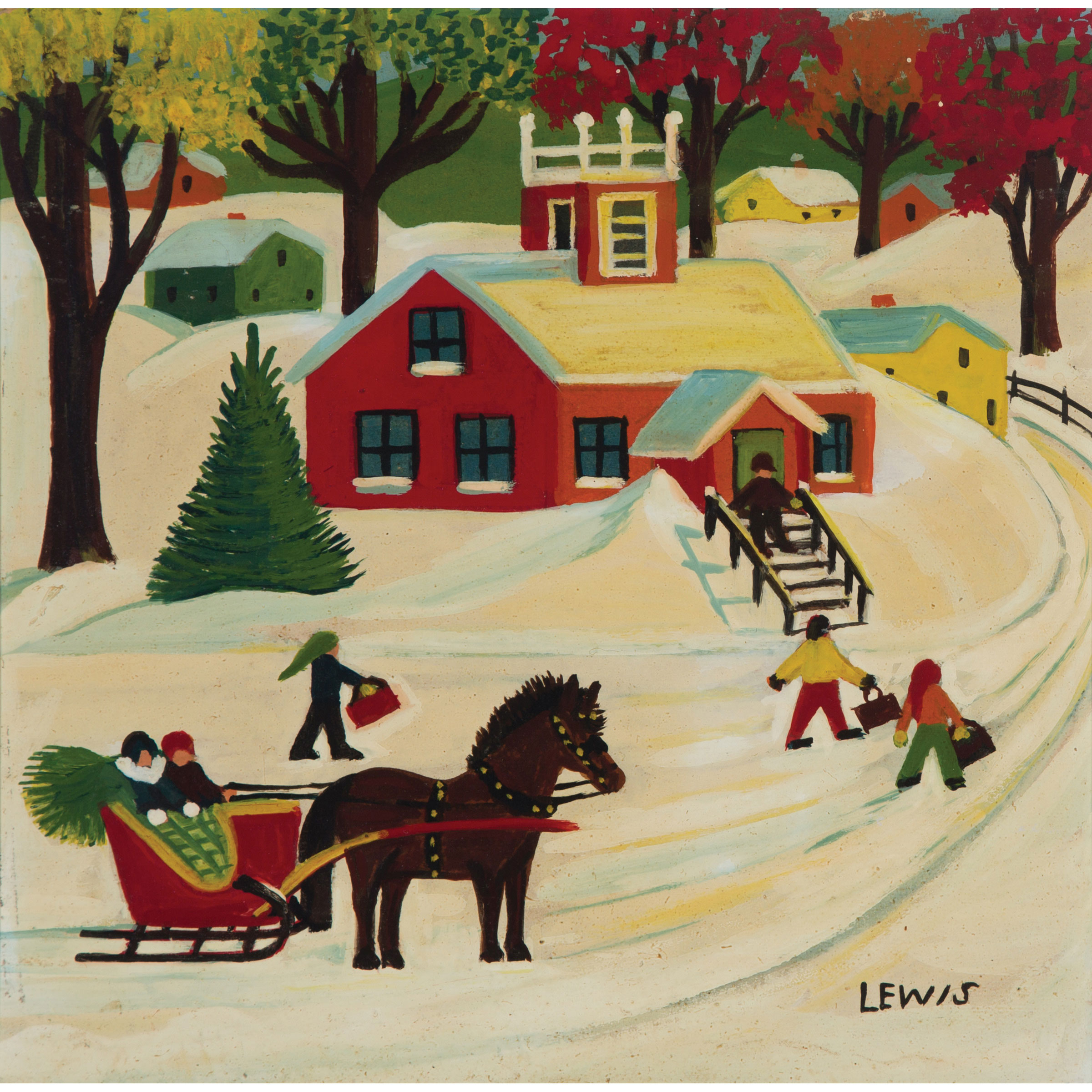 WINTER SCENE

signed
11.75 ins x 12 ins; 29.8 cms x 30.48 cms

---
May 28, 2018
Estimate $9,000-$12,000
Realised: $45,600
Record Price Realised: $45,600
Maud Lewis (1903-1970) was born to John and Agnes Dowley on the Yarmouth and Acadian Shore of Nova Scotia. Although there is some debate about her exact birth place, recent research has revealed that Maud was born in the town of Yarmouth, NS.
As a child, Maud spent most of her time alone, mostly because she felt uncomfortable about her differences around the other children. She had been born with almost no chin and was always much smaller than everyone else. However, Maud seemed to be a happy child who enjoyed the time she spent with her parents and brother. Maud's mother started her painting Christmas cards to sell and thus her career as an artist began.
Art Gallery of Nova Scotia.
Canadian Fine Art
Waddington's has been a major force in the Canadian art market for over five decades, beginning with our first auction of Canadian Fine Art held at the Queen Elizabeth Building at the CNE in 1967. Since then we have offered countless important and major Canadian works of art, set record prices and are regarded as the source for buying and selling exceptional Canadian Art.