Lot 214
White Jade Snuff Bottle, 18th/19th Century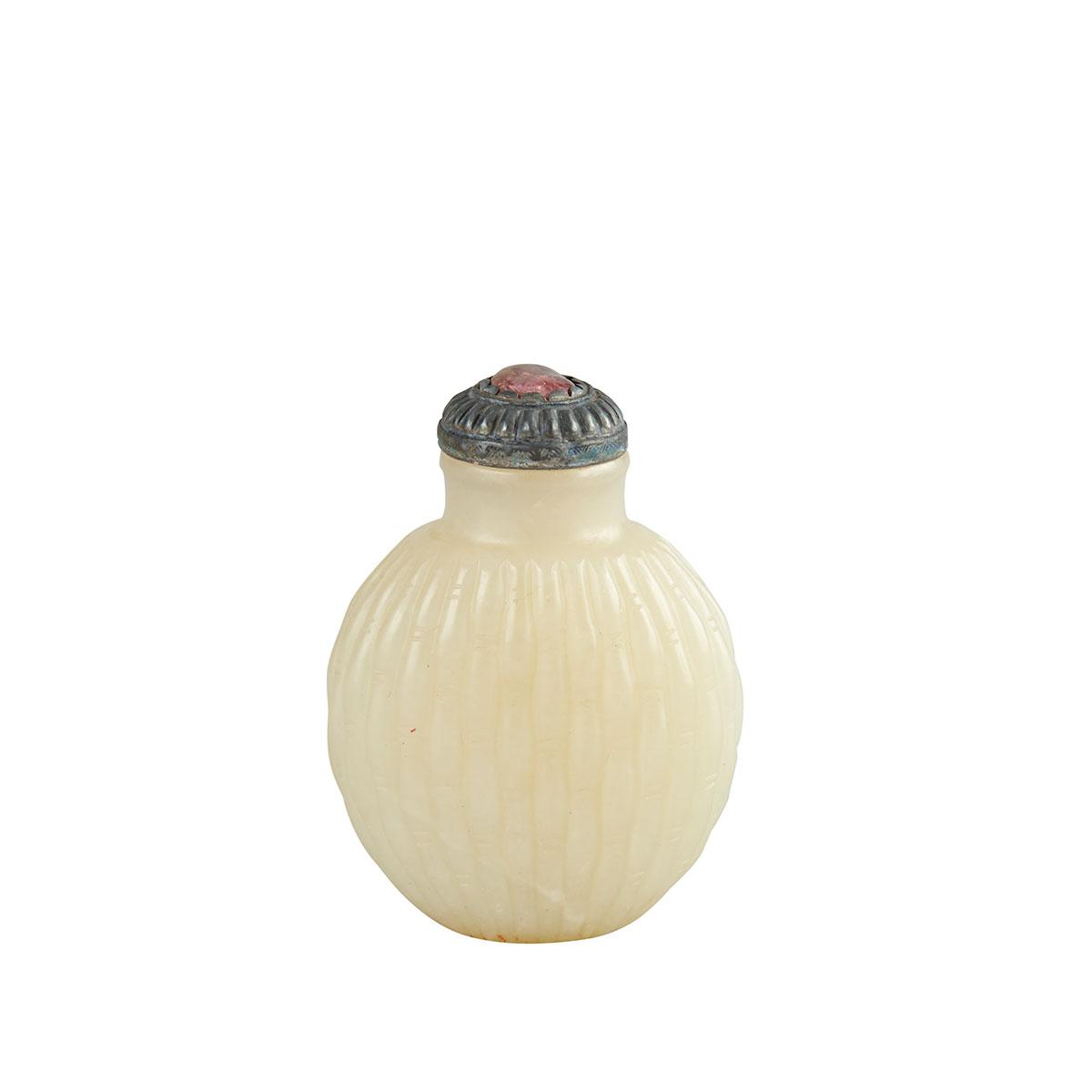 Lot 214 Details
White Jade Snuff Bottle, 18th/19th Century
With a stout neck rising from the ovoid-form body and decorated with designs of bamboo along the exterior
height 2" — 5 cm.

Estimate $1,000-$1,500
Realised: $2,040
Price Includes Buyer's Premium ?
Provenance:
Chinese Porcelain and Works of Art from the Estate of David Blyth Hanna (1858-1938), Toronto. (Lots 203-219)
Mr Hanna was a railway executive who became the president of Canadian National Railways in 1919, maintaining his position until 1922, when he was appointed the first chairman of the Liquor Control Board of Ontario (LCBO).