Lot 108
PAUL PEEL, R.C.A.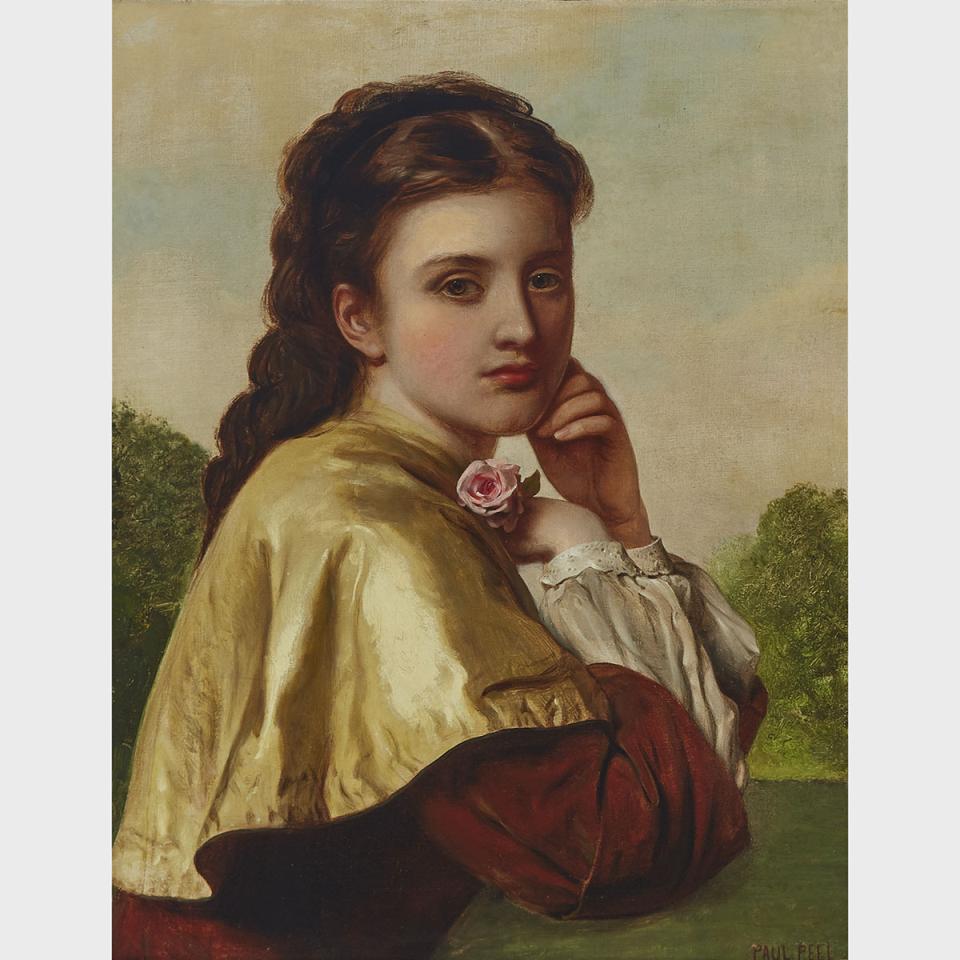 Lot 108 Details
PAUL PEEL, R.C.A.
LADY IN SATIN CAPE WITH PINK ROSE, CA. 1880
oil on canvas
signed
18 ins x 14 ins; 35.6 cms x 20.3 cms

Estimate $25,000-$30,000
Realised: $36,000
Price Includes Buyer's Premium ?
Additional Images
Provenance:
Private Collection, Oakville
Note:
Victoria Baker suggests that the sitter in this portrait may be the artist's elder sister, Mildred, as Paul Peel (1860-1892) often used his siblings as subjects for his early portrait paintings.

Stylistically, Lady in Satin Cape can be dated to circa 1880, when Peel's father, John Robert Peel Sr., was using his London, Ontario business connections to both encourage and promote his son's artistic skill with portrait commissions, whilst seeking out local buyers. The Lady in Satin Cape is rendered with a style that emphasizes Peel's key painterly interests at this time with keen attention to surface light effects - the figure's complexion is porcelain-like in its perfection - and the compositional choice of placing the figure in the outdoors.