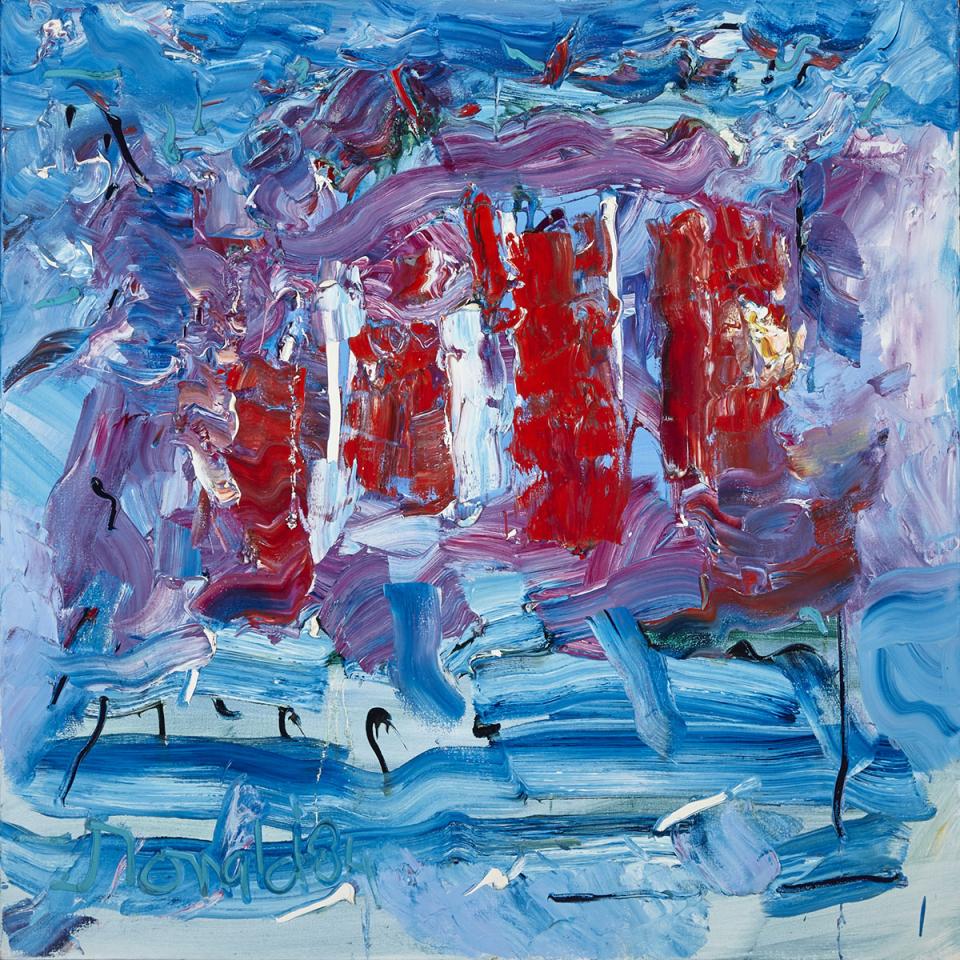 96
WILLIAM RONALD, R.C.A.
EXCELSIOR #2
acrylic on canvas
signed and dated '84; titled and dated "July '84" on the reverse
48 ins x 48 ins; 121.9 cms x 121.9 cms

Estimate $10,000-$15,000
Realised: $26,400
Price Includes Buyer's Premium ?
About artist/note:
Ronald's relevancy is not limited to the work produced in the 1950s and 1960s, and while this may be the period of his greatest fecundity, to limit appreciation of his work to this short period alone limits appreciation for his creative arc. What would Ronald have made of this narrow bias? Belton suggests the artist was "indifferent to critical discourse and intellectual fashion" and so, probably, not much.

In fact, 1984 was a significant year for the artist whose Prime Ministers Series was exhibited at the Art Gallery of Ontario that spring garnering the artist considerable press attention. In retrospect, the year proved to be the proverbial calm before the storm, a halcyon year, for in 1985 he and his wife of many years, Helen, would separate and his financial circumstances became mired in issues relating to back taxes. 
Literature:
Robert Belton, The Theatre of the Self: The Life and Art of William Ronald, University of Calgary Press, Calgary, 1999, page 97. 
Provenance:
Acquired directly from the artist
Private Collection, Toronto