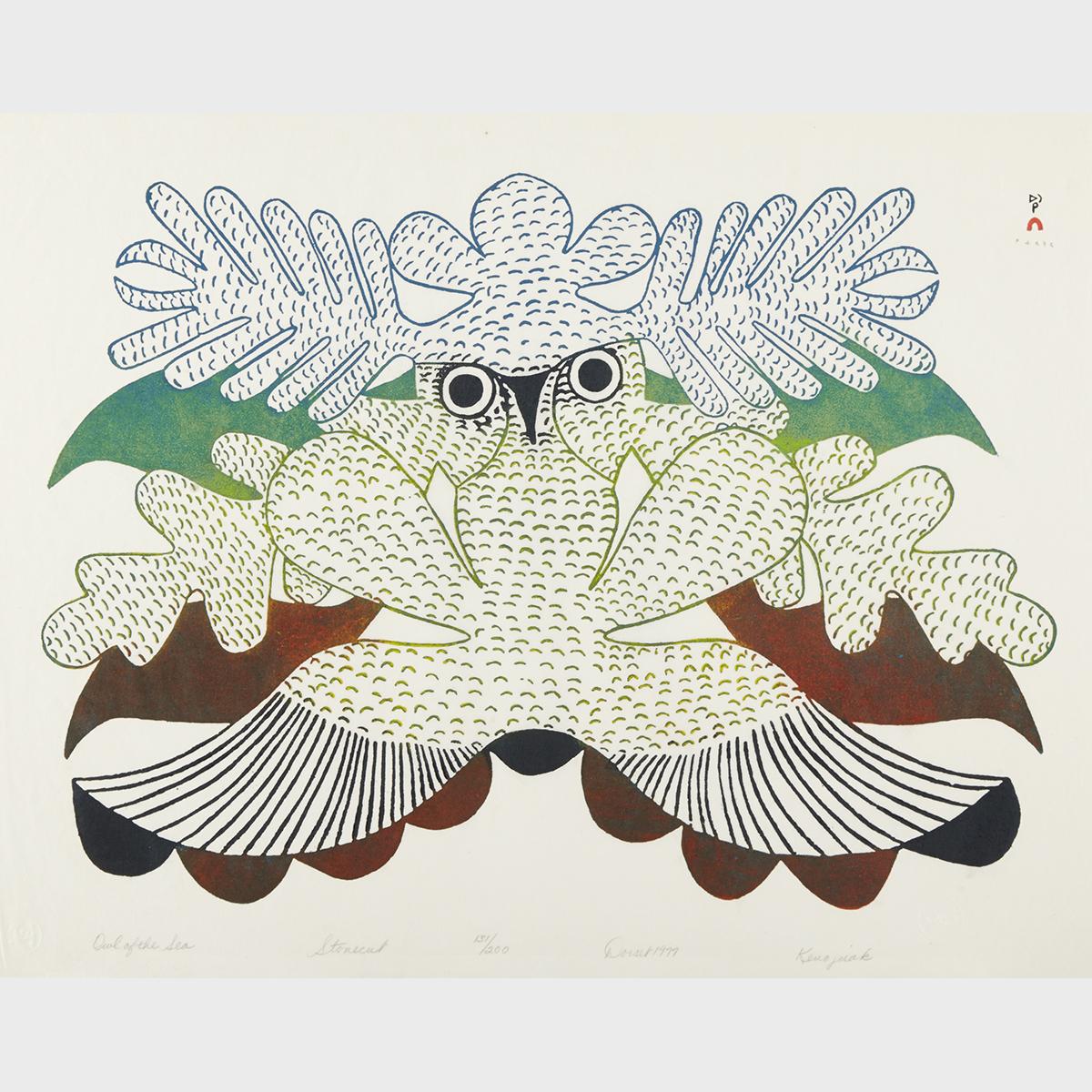 150
KENOJUAK ASHEVAK (1927-2013), E7-1035, Cape Dorset
OWL OF THE SEA
Stonecut
1977, 131/200. Unframed.
22.25" x 28.5" — 56.5 x 72.4 cm.

Estimate $1,500-$2,000
Realised: $1,680
Price Includes Buyer's Premium ?
About artist/note:
One of six prints from a specially commissioned work and part of the 1977 Art of the Eskimos, a co-operative project between the West Baffin Eskimo Co-operative and the International World Wildlife Fund.