Fine Prints & Photography Online Auction
April 12 — 12, 2018
Auction begins to close at 12:00 am ET
Lot 110
Odilon Redon (1840-1916)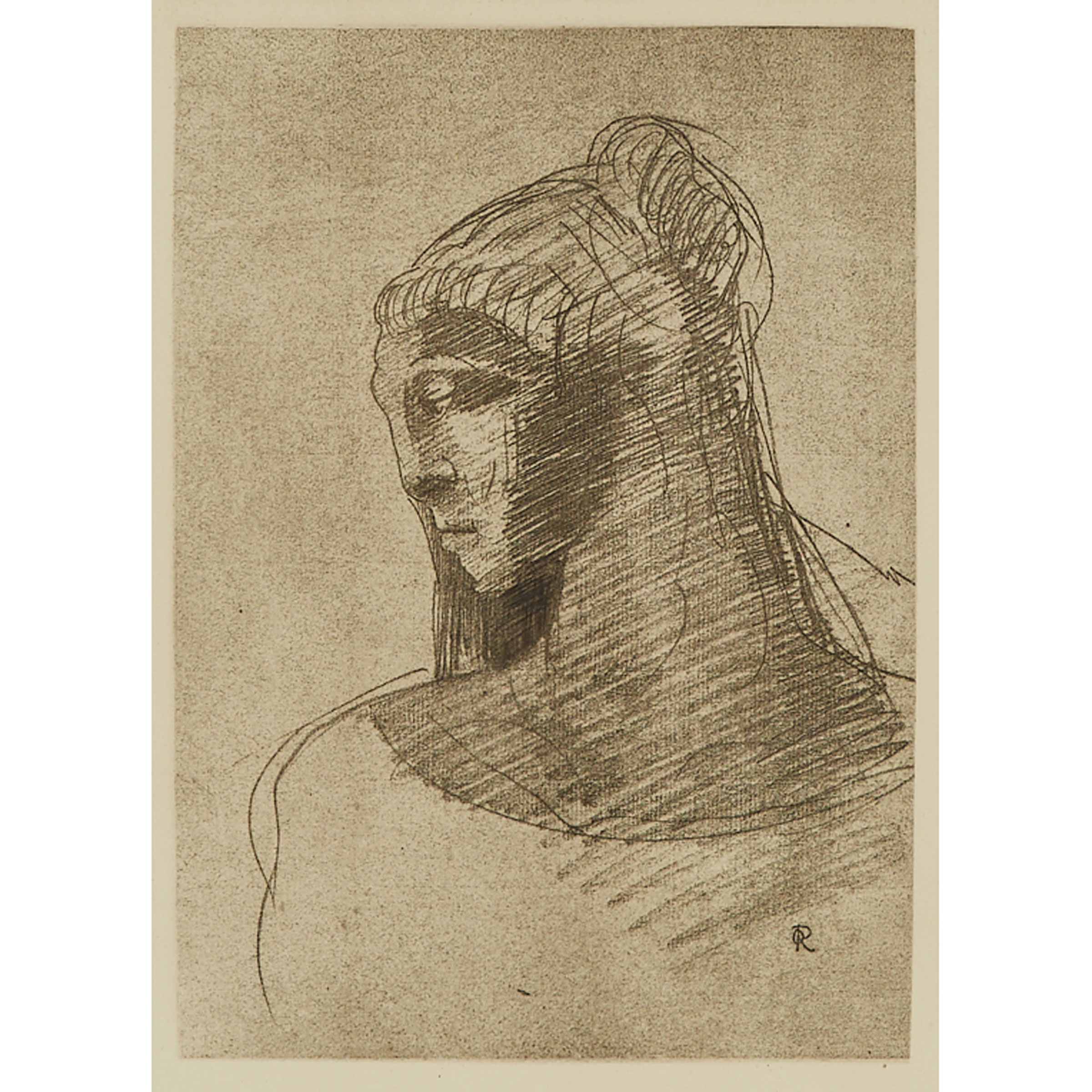 Lot 110 Details
Odilon Redon (1840-1916), French
LA VIEILLE (LA TENTATION DE SAINT-ANTOINE), (FROM THE TEMPTATION OF SAINT ANTHONY), 1895, (VOLLARD EDITION, 1933)
Lithograph on wove paper; titled to label verso. Published by Ambroise Vollard, Paris in 1933.

Together with:

Two illustrations from Baudelaire's LES FLEURS DU MAL, 1890: Couverture-Frontispiece [Mellerio, 198]; JE T'ADORE A L'EGAL DE LA VOUTE NOCTURNE [Mellerio, 199]
Two Evely process photogravures from copper plates for the book
Image/Plates 6.4 x 4.1 in — 16.3 x 10.5 cm; 10.8 x 8.1 in — 27.5 x 20.5 cm; 10 x 6.5 in — 25.5 x 16.5 cm

Estimate $600-$800
Realised: $420
Price Includes Buyer's Premium ?
Additional Images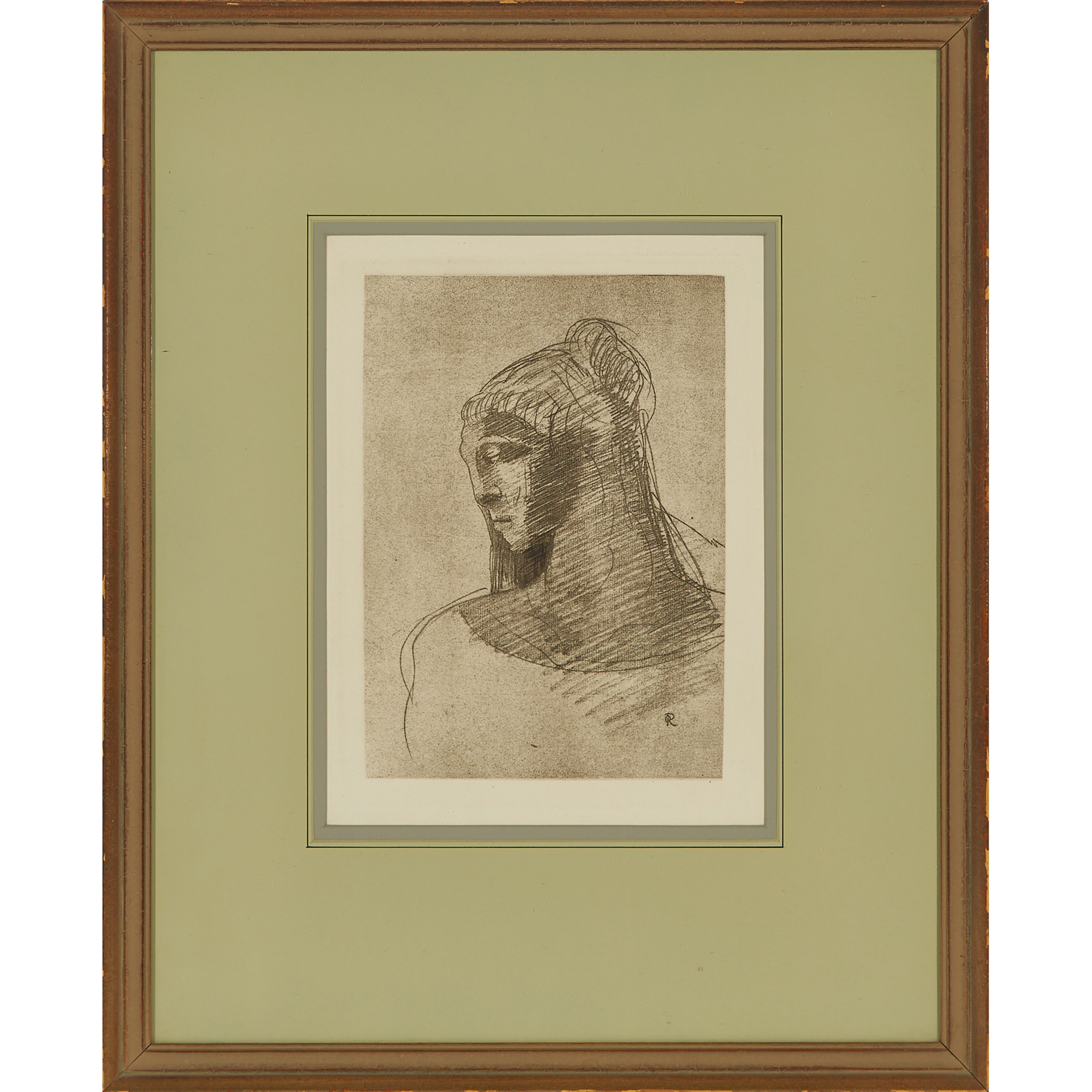 Provenance:
In Harry Coughey, Toronto frames;
Carol Solway Collection, Toronto;
Her Estate Collection, Toronto
Note:
The series of original drawings for "Les Fleurs du Mal" was first exhibited at the Salon des XX in February 1890, and then "reproduced" full size for the edition by the Evely process. Republished later by Henri Floury (Paris, 1923). The plates were unnumbered, and without the typographic text below the plates as in these two examples.