Lot 44
JUDAS ULLULAQ (1937-1999)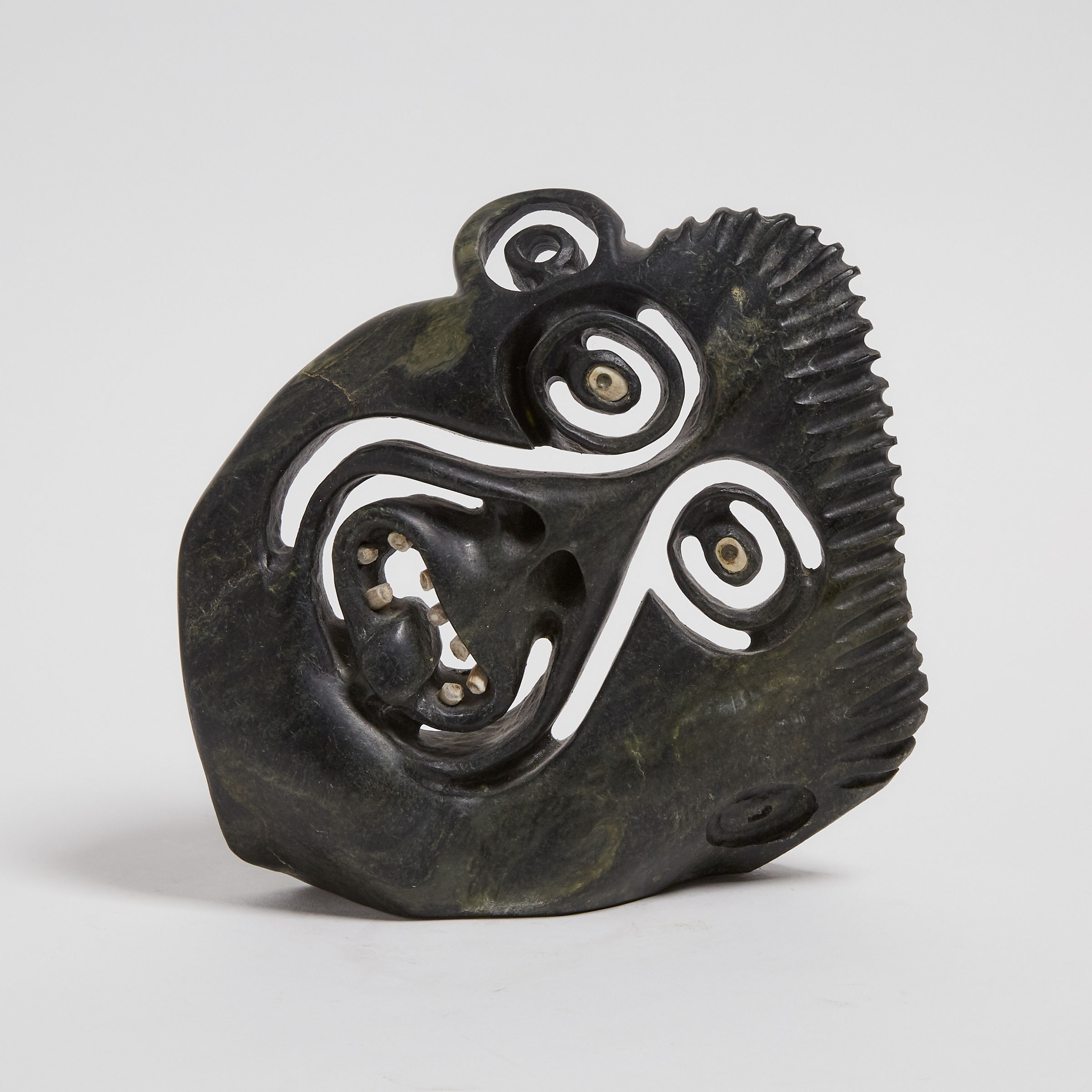 Lot 44 Details
JUDAS ULLULAQ (1937-1999), Gjoa Haven / Uqsuqtuuq
SHAMAN'S FACE
stone, antler
signed in syllabics
9 x 9.5 x 3 in — 22.9 x 24.1 x 7.6 cm

Estimate $5,000-$7,000
Realised: $50,400
Price Includes Buyer's Premium ?
Additional Images
Provenance:
The Pat and Carl Wisoff Collection, Virginia
Images of the North, San Francisco
Literature:
Jean Blodgett, The Coming and Going of the Shaman Eskimo Shamanism and Art, 1978, p. 182
Note:
The human face or variations of the human face are often associated with shamanism, with a focus on the characteristics of the mouth. Jagged teeth, tattoos and a mouth from which something protrudes are distinctive traits. Even empty O-shaped mouths carry significance; an open mouth is almost always associated with breath, breath represents life, and also carries a person's spirit. When a person dies, their breath, and therefore their soul, leave their body. A shaman's breath is believed to have healing powers. If a shaman breathes on the sick, his powerful spirit emerges from his open mouth and restores the ailing victim.