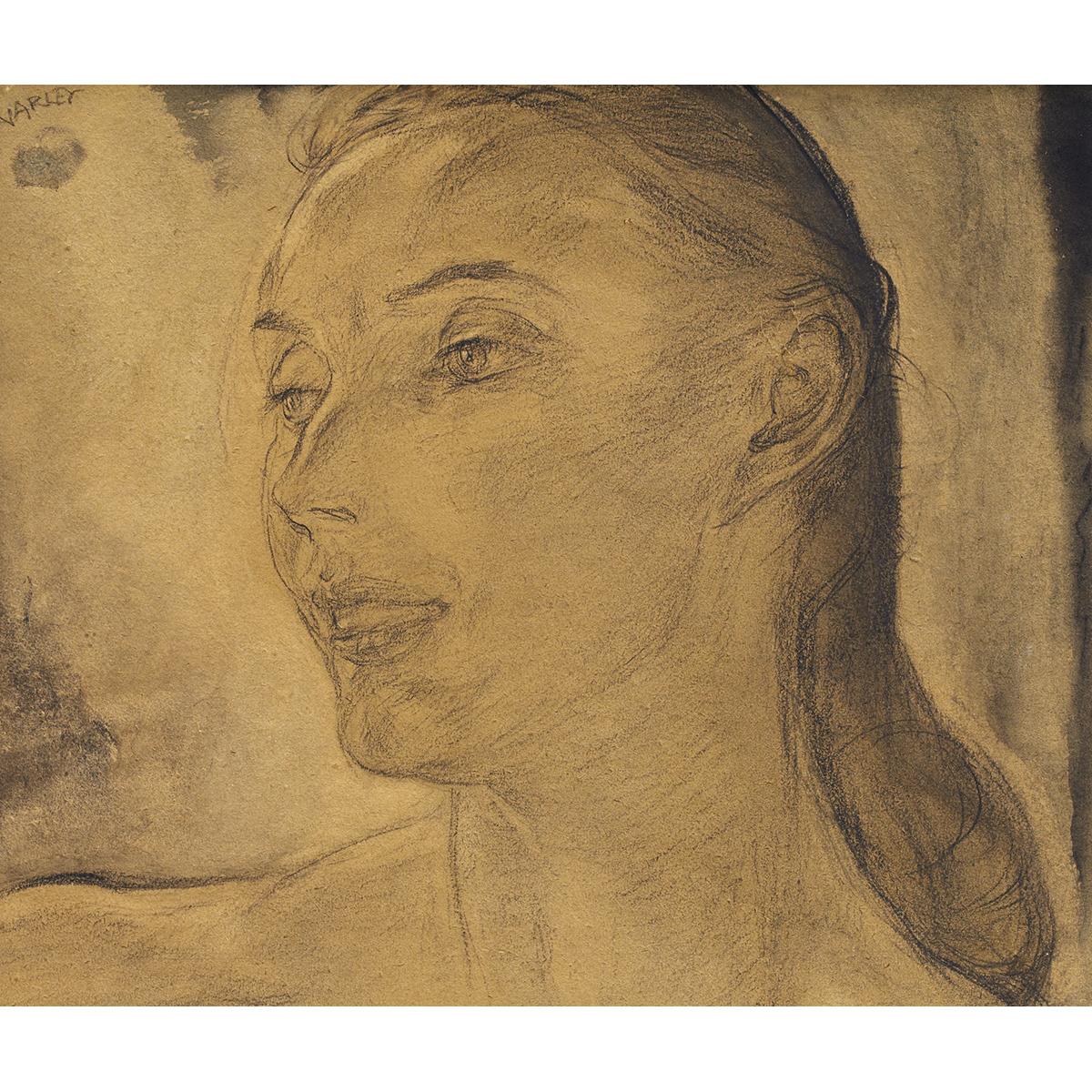 64
FREDERICK HORSMAN VARLEY, A.R.C.A.
PORTRAIT OF VERA
charcoal with wash
signed
9.25 ins x 11.25 ins; 23.1 cms x 28.1 cms

Estimate $8,000-$12,000
Realised: $16,520
Price Includes Buyer's Premium ?
About artist/note:
Varley left his teaching position at the Ontario College of Art in 1926 and moved to Vancouver. He became the instructor of drawing and painting at the Vancouver School of Decorative and Applied Arts and it was here he first met Vera Weatherbie in 1927. From 1930-1936 Vera was virtually the only model that Varley used and he completed many drawings and paintings of her.

Russell Hider (1899-1992) spent his working career as a graphic artist with Rolph, Clark and Stone in Toronto. He acquired this drawing from Varley when Mrs. Hider sent her husband out to purchase a new suit and he came home with this sketch.

Literature:
Christopher Varley, "F.H. Varley, A Centennial Exhibition", The Edmonton Art Gallery, Edmonton, 1981, pages 96-100 and page 87, plate 84, for another drawing of Vera.
Provenance:
Russell John Hider (acquired directly from the artist), Toronto.
Private Collection, Ontario.
Additional Info:
Department: Canadian Fine Art
Signed