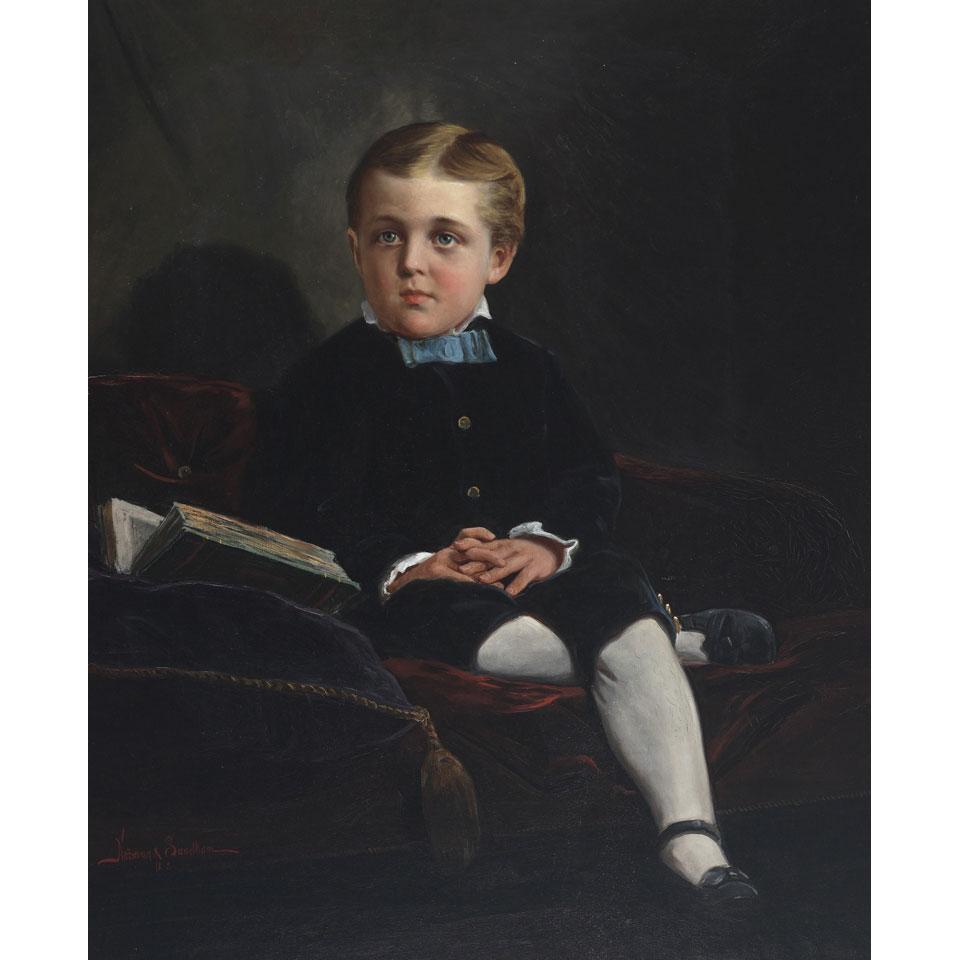 Lot 198 Details
NOTMAN & SANDHAM
MASTER RICHARD TREBLE
oil on canvas
signed and dated 1878
30.0" x 25.0" (75.0 cm x 62.5 cm)

Estimate $4,000-$6,000
Realised: $4,600
Price Includes Buyer's Premium ?
Literature:
J. Russell Harper and Stanley Triggs, Portrait of a Period: A Collection of Notman Photographs 1856 to 1915, Montreal, 1967, n.p.
Note:
The artist, Henry Sandham was hired by The Notman Studio in Montreal at the age of 18 and worked at the studio for over 20 years. William Notman was a renowned nineteenth century Canadian photographer. Harper and Triggs write that "Notman's support of progressive painting from 1860-1880 was one of his major contributions to Canadian culture outside the field of photography...Notman even passed on portrait and miniature commissions to his artists when clients preferred old fashioned paintings to photographs".