Darcy Killeen has been behind the helm of the Scotiabank CONTACT Photography Festival for 19 years. Killeen's career took an abrupt turn when he quit his job as a high-powered Wall Street and Bay Street trader to become the CEO of CONTACT, which, during his tenure, has grown into the world's largest photographic exhibition in the world. Waddington's is pleased to partner with CONTACT to present an auction of lens-based works spanning the 19th to 21st centuries, online from May 13 – 18.
Though we caught him during the lead up to the festival, Killeen found some time to speak with us about this year's must-sees at CONTACT, buying at auction, and the works of art that move him.
What's in your collection?
My wife and I have been in the same home for 20 years, so we have quite the robust art collection. We collect a lot of sculptural work, and of course, photography from various CONTACT exhibitions from over the years. My wife went to OCA (OCAD U) with artist Ken Nicol, so we have a lot of his work, especially his early paintings and sculptures.
Another big collection we have is a series of woodblock prints by Joseph P. Love, a Jesuit priest. The collection was discovered at a monastery in Quebec around 25 years ago. Love did his work in the late 50s and early 60s in New York, having interned with Hans Hoffman. He also studied in Japan for a period of time. I have a substantial part of his collection, so we rotate which artworks get hung and which get stored.
What do you think is the greatest photograph(s) ever taken?
The easy answer here would be to pick one of the acknowledged masters of the genre, like Man Ray, or one of the most expensive photographs ever sold. But I like to think about art in terms of my connection to it, so I will say Carrie Mae Weems' "Kitchen Table Series." They're close to my heart. We have been very fortunate to have mounted five different exhibitions of her work at CONTACT, which had a tremendous impact on me as well as on our audiences.
What was the last piece of art to really blow you away?
We had a mural outside the CONTACT office by Toronto-based artist Jorian Charlton. It was a staged photograph of a woman's face and upper torso, absolutely massive in size. The subject's gaze was incredible. You could walk the length of the parking lot and her gaze just seemed to follow you the entire time. It was hypnotizing. I told so many people to go outside and just walk the length of the parking lot. It was a piece that really captured you.
What makes a good picture?
Personally, I am a big fan of colour. Composition. When you look at the work of the Vancouver School, it's all about the composition, how they fit together. Carrie Mae Weems' work has that. Technique. Intimacy. When you look at the entirety of an artist's career, you start to see their central preoccupations emerge, how their core subject matter evolves. Often what you don't see when you look at a piece of art is the years and even decades of work and thought behind it. A good picture doesn't come easily.
Have you ever bought anything at auction?
I've been to many Waddington's auctions! I've done a lot of bidding on things but I am rarely successful. One of my more memorable auction wins was in New York. I went to an auction with friends who were very serious art collectors. I wasn't expecting to bid, but a piece came up that I fell in love with: a copy of an angel by Michelangelo. It was made of cement, and the head and feet had been broken off. I found out that it had been made for the exterior of the original Brooklyn Academy of Arts in the late 1800s. Over time, it had crumbled and fallen off the building. I didn't bid much but I won! It lived in my apartment in New York for years, and now it resides in my garden here in Toronto, where it continues to slowly crumble.
Is there a piece that got away from you? Something that you wish was in your collection?
Another Waddington's story! There was a print by Joseph Albers in one of the Prints & Multiples auctions. I am a massive, massive fan of Albers. I put in a few bids but there was a lot of competition, so I let it go. In hindsight, I really wish I had gone higher. That said, my walls are already really full.
How did a Wall Street guy come to run a photography festival?
I wanted to be on Wall Street since I was very young. I was trading stocks at the age of 16. I had the most amazing job as a trader in New York City, but I was always involved in giving back to the community. My parents were both social workers. Even at the height of my career in finance, I was serving food two nights a week at Hell's Kitchen Community Center, and teaching high school math and science to the prisoners at Rikers Island. I was also helping support a few young artists with their careers.
When I moved to Toronto, I started sitting on boards of various cultural institutions, including CONTACT. I was working on Bay Street, but was still very invested in giving back. When CONTACT was looking to hire a CEO, they asked me to write the job description. At this point in my life, I was exhausted from my Bay Street job, and the stress was manifesting itself physically, just like it had done when I was on Wall Street. These jobs were very financially rewarding, but I just didn't want to do them anymore. So, I asked the board of CONTACT if I could take the job. I submitted an application and got the role. This was 19 years ago and I haven't looked back. I love my job. When people used to tell me that they love their jobs, I used to say "you're crazy, nobody likes their job." But I really enjoy what I do. I have an amazing team and I really feel that this organization is providing a tremendous service to artists, curators, and an audience of over a million people.
How does Toronto influence the shape CONTACT takes and vice versa?
Unlike other festivals around the world, CONTACT is very community-based. We support and unite artists of all caliber. Other festivals are highly curated, often invitation-only, and exhibit only a few artists at a time. But CONTACT is so big – 175 exhibitions simultaneously. It's a festival that links first-time photographers with some of the biggest names in the world, all on the same stage, all in the same catalogue.
It goes hand in hand with the city that Toronto is: the most diverse multicultural city in the world, with people of every race, religion, age, and sexual orientation. I think that really aids in the celebration of the diversity of photography that we exhibit. The city and CONTACT work really well together, and feed off each other. I'm always amazed that so many museums, commercial galleries, and artist-run centers save the month of May to show photography.
How has the festival and the work it exhibits changed over the years?
Unlike when it first started, the festival is now entirely free thanks to Scotiabank, our title sponsor, and the three levels of government. We used to have to charge artist fees, registration fees, fees to attend workshops and lectures – but no more. Everything is free. In fact, we are now able to pay our participating artists over $200,000 collectively for the work they do. We spend over $100,000 on the production and installation of artwork and outdoor programs. This is unique to CONTACT.
I think we've always been here to provide a service to a diverse range of artists, that's part of our foundation. We've very focused on showcasing marginalized, BIPOC, female, and queer artists. The past few years of the festival have been focused on the Black body. This year, our focus is more on supporting Canadian Indigenous artists. It's always evolving. Environmental issues continue to be at the fore, as we present exhibitions that examine what we have done to our planet.
What does a typical day look like? I'm assuming your schedule is very tied to the time of year, and that your years have their own rhythm. 
I've been trying for years to normalize the amounts of work that we do during a specific period, but we deal with 500 artists or more a year, and to wrangle them all into doing certain things at a certain time is impossible. Same goes for institutions, galleries and artist-run centers, which gift us with amazing exhibitions: out of respect for their cycles and schedules, we let them take the lead. It does mean that we work long hours from December to mid-January, after which we work even harder, putting in 100-hour weeks. Once May is here, we're in the office all day and out every night going to openings, meeting artists and celebrating the work. June is kind of busy with wrap ups, and writing reports. July and August the office is running and there's plenty to do, but we tend to disappear a bit so we can recharge. My staff is incredible, they know what is required of them to get the job done. Our work is very cyclical, though every day brings something new.
What advice would you give to a young artist?
Continuously work on your projects, do research, and see as much artwork as possible. You need to understand what is happening in the art world and what the trends are. See where the mediums are going, and learn as much as you can. Get lost in your own artwork. And take advantage of services like CONTACT that are entirely free.
What about your advice to a young collector?
Collect what you love. Even if you're looking at art as an investment, make sure it is still something close to your heart. Go to see a lot of art in different spaces, including auctions. Get to know other collectors and visit their collections. I've learned so much from going to peoples' homes and listening to the guiding principles they use to collect. Everybody's got an angle, which is important: they're not just collecting "photography" in general, but something more nuanced and specific, like black and white photography, or African American artists from the 60s.
Any must-sees at CONTACT this year?
I believe that some of the best things to see happen when you're just walking down the street, and you see the red sign indicating an exhibition. You walk in and see something unexpected, unanticipated. All of the public art sections of the festival – subway platforms, billboards, advertising spaces – can put a smile on your face, make you think, or change the course of your day.
We're also really excited to have artist Maggie Groat in the CONTACT gallery this year, accompanied by an outdoor installation. Another show worth checking out is Meryl McMaster at the McMichael, which is open now and runs until May 28. The AGO is showing a major retrospective of artist Wolfgang Tillmans. Jin-me Yoon, winner of the 2022 Scotiabank Photography Award, is also not to be missed, nor are smaller shows at places like Toronto Metropolitan University.
There are so many great shows. May is a month to just get lost and find photography all over the city.
About the Auction:
Waddington's is pleased to present Photographs in Partnership with Scotiabank CONTACT Photography Festival, an auction of lens-based works spanning the 19th to 21st centuries. The auction centres on the Estate of Canadian portrait photographer Al Gilbert, who spent decades amassing work by artists including Irving Penn, and Arnold Newman. Works from the estate are accompanied by photographs from an important private collection documenting First Nations, Inuit and Métis subjects. Photographs included are by Robert Flaherty, Lachlan Burwash, Richard Harrington, Harry Pollard, and Métis photographer Richard Throssel. These special collections are complemented by contemporary photography curated by CONTACT, including artists Suzy Lake, Ken Lum, Max Dean, and more.
Please contact us for more information.
Meet the Specialists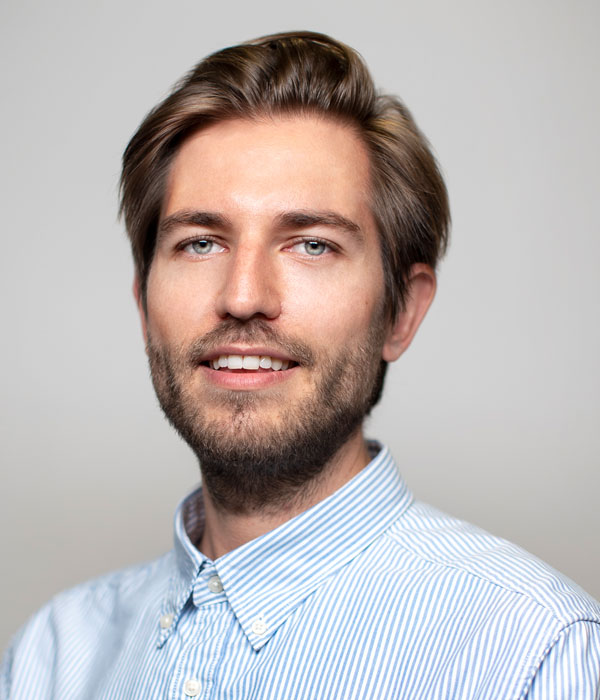 ---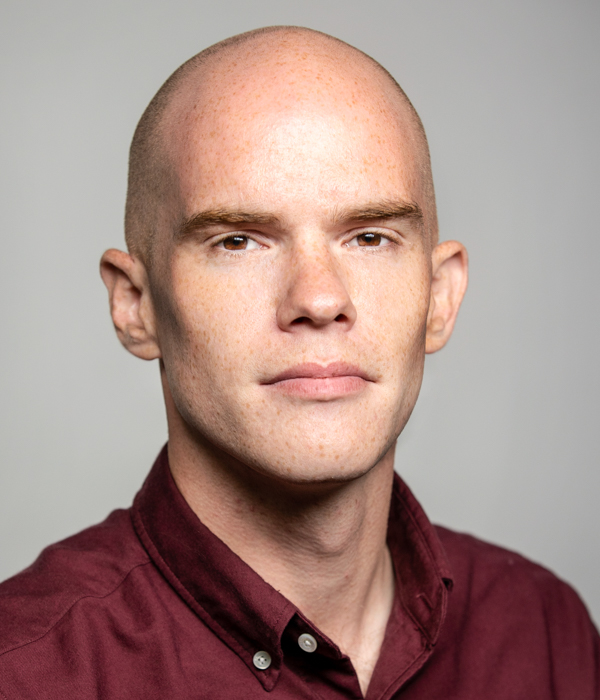 ---
---