The Decorative Arts department at Waddington's handles a diverse range of silver objects, from ornate candelabra to tiny boxes—suffice it to say they know a lot about keeping this precious metal looking its best.
What is tarnish?
Did you know that pure silver doesn't tarnish? It's true—tarnish is the result of oxidization of the other metals that are mixed in with pure silver. Pure silver is too soft and malleable to hold its shape in most applications, so it is mixed with other, stabilizing metals such as copper, brass, aluminium, and magnesium. These metals undergo a chemical reaction with the external environment, causing a dull, grey or black film to wrap the outer layer of the object. Unlike rust, tarnish is self-limiting, meaning that only the surface will tarnish, and won't penetrate deep into the silver. Though it may be unattractive, tarnish itself won't damage silver.
High humidity and chemical contact are two of the major accelerants for tarnish. Bill Kime, Senior Specialist, notes that silver kept in a house with a gas-fired furnace or stove will tarnish much faster because of the additional sulphur in the air. Similarly, serving sulfurous foods like eggs and brussels sprouts or corrosive seasonings like salt and vinegar in silver tableware will also accelerate the tarnishing process. Salt can be a particular enemy, especially if left in direct contact with silver over time.
Removing tarnish—the old-fashioned way
While modern inventiveness has created a raft of solutions to the problem of tarnish, the best ways remain the old ways—more 17th century butler than 21st century time-saving! The market is flooded with "silver dip" products, which Kime suggests collectors steer clear of entirely.
Waddington's recommends using a good quality proprietary silver polish. Water-based formulas both remove tarnish and leave a thin protective layer on the surface of the item. Beware of using polishes formulated for other metals such as brass or copper—not all solutions are safe to use on silver. Our polish of choice is Hagerty's extra mild foam, (also available on Amazon) which we use in house. Goddard's is another great product that we recommend.
Silver should be gently cleaned by hand using a soft sponge or cloth. Paintbrushes, scouring pads, and stiffer cleaning implements like toothbrushes and bottle brushes are too abrasive and can result in fine scratches in the patina. If necessary, a cotton bud dipped in silver polish may be used to get into the tiniest of spaces, but generally a little tarnish left in decorative crevices serves to enhance the appearance. Be gentle, and go slowly. Do not be tempted to use a machine or worse, a dishwasher. After the tarnish is removed, a thorough rinse is in order.
Last but not least is the drying process. Silver must be thoroughly dried, as moisture left on the surface will simply accelerate the tarnishing process all over again. Use a soft cloth—ideally linen—to rub your silver to a high shine. As any silver connoisseur will tell you, there is simply no replacement for good old fashioned elbow grease when it comes to making silver look its best.
How often should silver be cleaned?
While we like our silver as shiny as the next person, experts actually recommend cleaning silver as little as possible, especially if the silver has many fine details. Even the gentlest of polishes can wear  engravings or decorative details if used too often. When not in use, Kime suggests storing silver in environments with as little air circulation and humidity as possible. Using cloth bags is one method, as is wrapping silver in acid-free tissue paper before storing them in cotton or Tarnprufe bags—Tarnprufe being a textile that has been impregnated with zinc salt and sodium carbonate, which counteract the hydrogen sulfide which causes tarnish to happen in the first place. Keep silver away from smoke, newspaper, wool, velvet and oak—due to the latter's acidic nature. Above all, do not let your silver near elastic bands, plastic wrap or salt—Kime notes that these last three are the absolute worst offenders, and that prolonged contact can produce scarring after as little as a few weeks.
About the auction
We invite you to view the full online gallery for our Decorative Arts & Design auction, online from November 20 – 25, 2021.
The auction includes a good selection antique and modern silver, including impressive Indian testimonial and trophy silver from the Sir Renwick Haddow Collection; English and Continental pottery and porcelain; Canadian studio ceramics; Lalique, Murano, Quezal, Lotton, Swarovski, Waterford and other glass; a collection of Paisley shawls; fine English and French furniture and decorative accessories, including from the collection of the late Robert W. Macaulay, Q.C.; clocks, metalwork, portrait miniatures, sculpture, lighting, etc.
Should you require more information or additional images, please contact the Decorative Arts & Design department at [email protected] or by calling 416-504-9100 or toll-free 1-877-504-5700.
INTERESTED IN CONSIGNING TO OUR AUCTIONS?
Please contact us to discuss consignment opportunities.
Meet the Specialists
---
---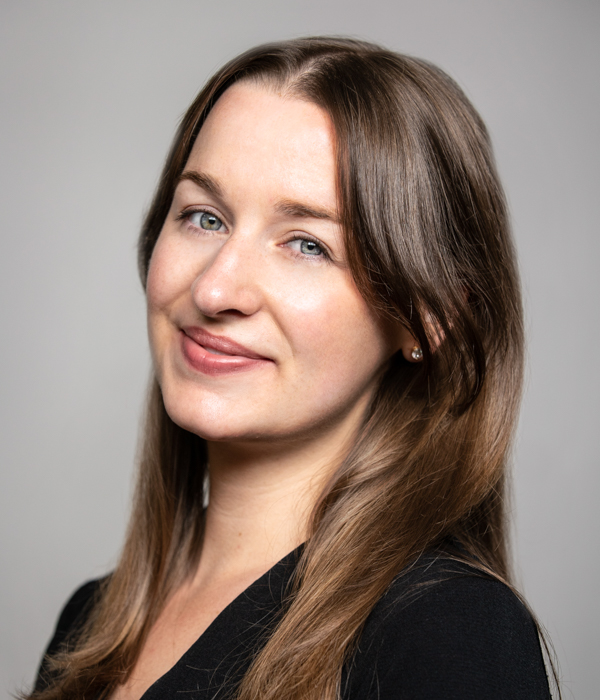 ---