Heading into fall, we're pleased to present the first auctions from an exciting season ahead, including Canadian Painting & Sculpture.
Online from September 10-15, the auction is a diverse exploration of Canadian art, and includes work by André Bieler, John Clark, Shary Boyle, Richard Gorman, Arthur Shilling, Walter Yarwood, amongst others.
Below are a few highlights and themes from the auction, as chosen by our specialists.
Artist Spotlight: André Biéler
André Biéler is a mainstay of Canadian fine art auctions. His long life, good health, and dedication to his art resulted in a large body of work that continually engages collectors. Three paintings by him in this auction (and one in its companion auction, Canadian Works on Paper & Editions) are a compact retrospective of this important career.
Born in Switzerland to an academic family, Biéler spent his earliest years in France before emigrating to Canada in 1908 with his family. He enlisted in the Canadian Expeditionary Force in the First World War at 18 years of age, was wounded and soon after his discharge from the army began to study art in Europe. Studies in the United States, then again in Europe preceded his return to Quebec and Île d'Orléans in the late 1920s, which marked the beginning of a lifelong interest in rural Quebec.
Despite his sophistication and worldliness, Biéler did not pursue pure abstraction. Rather, he deeply and sensitively thought about the components of making an image, often with subject matter drawn from his beloved rural Quebec. His focus on place allowed him to more deeply consider how to render human and animal forms, and geometric forms such as those in lot 39, Sheering Sheep, the earliest of the works on offer in this auction. None of Biéler's figures heed the viewer. They are close to the picture plane, masses of colour delineated with dark contours. While the view may be taken from rural Quebec, the use of dark lines to define forms come from the later work of Edgar Degas (1834-1917), which Biéler likely saw first-hand on study trips in Europe.
Lot 38, Gaspé abstracts the image without it becoming abstract. A frieze of figures, some in profile, one in frontal view, evokes stained glass. Unlike Sheering Sheep, these contours and Biéler's lack of modelling flatten the image like panes of coloured glass.
The latest work in the auction, lot 42, La basse-cour (The Barnyard) is a sun-soaked return to rural life, with a new flock of sheep, and dazzling light that owes much to early twentieth-century French modernism expressed entirely in Biéler's painterly language. In the four decades from Sheering Sheep to La basse-cour, Biéler's subjects changed little. However his way of describing his subjects became more personal, and for an 83 year old artist, more invested with his own experience and expertise.
Idea in Focus: Postmodernism in Canada
Paintings from the 1980s by John Clark, Chris Cran, and Jim Reid let us look back upon postmodernism in Canada.  Like modernism before it, postmodernism casts a shadow well beyond its formative epoch. Most broadly, postmodernism in North America is marked by acute self-awareness of artistic and intellectual circumstance without it becoming central to their creativity.
Painted in February 1983, lot 31, Reid's February Thaw, partially forgoes description by using the straw and sticks of a farmer's field to create the straw and sticks of a farmer's field on the canvas. Just as importantly, in composition and technique, Reid invokes German painter Anselm Kiefer (b.1945) whose paintings of the late 1970s and early 1980s took the artworld by storm for their size, use of materials like lead, straw and tar, and narrative pull that invoked German history and culture. As a landscape painter at heart, Reid continues to render the landscape in a personal and sensitive way using conventional media.
Clark and Cran are more exemplary postmodernists in their use of oblique, allusive and sometimes vexing images. Lot 21, Clark's The River was a 1988 commission from Cineplex Corporation for a cinema in Lethbridge, Alberta, where Clark lived and taught at its university. The artist described the subject as an allegorical portrait of Lethbridge's Oldman River portrayed as a figure in one panel and as a tree in the other. The dual portraits allude to the imminent fate of the soon-to-be dammed Oldman River.
This layering of images is literally employed in lot 22, Cran's Yellow Men and its related Red Politicians in the artist's collection. In both cases, a grisaille of male figures is overlaid with vegetal ornament composed of yellow and red rasters, respectively. The vegetal and linear ornament fills the spaces of the frieze-like compositions, functions decoratively, and creates a new abstraction that stifles our ability to fully parse the image.
These works convey some of postmodernism's most exciting aspects, namely, a play with the rules of artmaking that stimulate both the mind and the eye.
Sculpture
Four sculptures in this auction, one each by Shary Boyle and Walter Yarwood, and two by Jack Beder, hint at the diversity of Canadian sculpture after the Second World War. Beder's 1962 and 1965 sculptures were made decades after he made a name for himself as a painter in the 1930s among a group of Jewish painters in Montreal. Along with Ghitta Caiserman-Roth, Louis Muhlstock, and Moe Reinblatt, Beder's paintings conveyed the city as variously dynamic and desolate in its realism. Decades later, with lot 28, Bird Form (Sculpture #6) and lot 2, Sonic Form (Sculpture #22) Beder explored form unconstrained by realism.
Yarwood had already established a name for himself as a painter and member of Toronto's Painters Eleven when he made lot 1, Mask #5 in 1963. By this time he was beginning to establish himself as a sculptor, being recognized by Pearl McCarthy in The Globe and Mail as a more original sculptor than painter. The moment of Mask #5 and its refined abstraction in relief was also one of significant public sculpture commissions for Yarwood, in particular Cedars that was installed in front of the Faculty of Pharmacy Building at the University of Toronto. In its small size, Mask #5 has tremendous scale that gives it a presence far beyond its intimate dimensions.
Differently, lot 9, Boyle's untitled 2009 sculpture in porcelain and cotton lace has to be small. Its size and intimacy demand close attention. Move in, get a little closer, and see the individualized heads stacked and separated by a ruff. The specific nature of their relationship is unclear, but there they are, above and below, for eternity.
The Emerging Collector
An exceptional opportunity for emerging collectors in this auction is lot 20, Richard Gorman, Leyenda. This 1961 painting was purchased from the exhibition, Five Canadians (1961) at the Art Gallery of Toronto (now, Art Gallery of Ontario) by curator and arts administrator, Nancy Robertson (later, Dillow). Also in that exhibition was Gorman's Pepe Romero's Big Secret, that was given to the Agnes Etherington Art Centre at Queen's University the next year by Toronto collectors and patrons Sam and Ayala Zacks.
Gorman's career was in ascent in the spring of 1961. He exhibited in the Spring Exhibition of the Montreal Museum of Fine Art that April where he won the Jessie Dow Award for oil painting, and he had been exhibiting with legendary Toronto dealer Avrom Isaacs since 1959. Gorman's career took twists and turns and through the late 1960s and 1970s, and by the late 1990s his painting achieved a clarity that made his final decade extraordinarily rich. Leyenda is an ideal chance for a collector to acquire a terrific work by an historically significant Canadian artist as their career was igniting.
About the Auction
Online from September 10-15, our Canadian Painting & Sculpture auction is a diverse exploration of forms, little and large, acrylic and oil, bronze and porcelain, and many more media.
We invite you to browse the gallery for this auction, as well as for our Canadian Works on Paper & Editions auction, held at the same time.
Public previews will be held:
Sunday, September 11 from 12 noon – 4 pm
Monday, September 12 from 10 am – 7 pm
Tuesday, September 13 from 10 am – 5 pm, or by appointment.
Please contact us for more information.
Meet the Specialists
---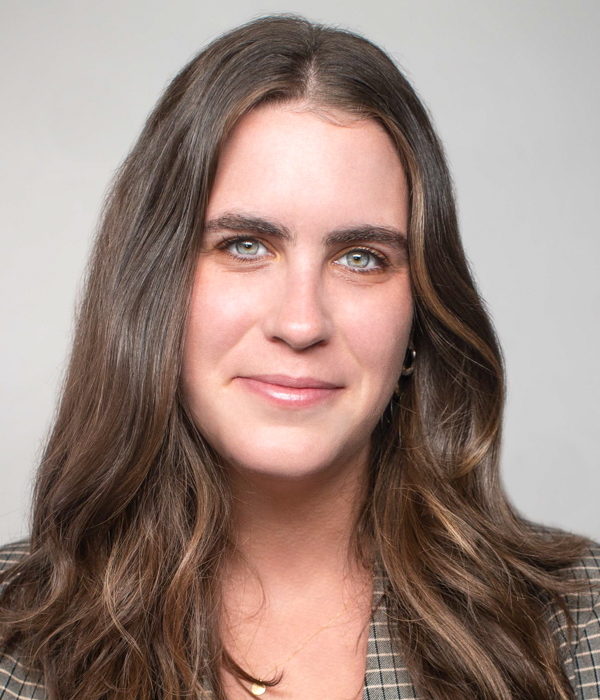 ---