In March 1951, days before the opening of the 79th Annual Spring Exhibition of the Ontario Society of Artists (OSA) at the Art Gallery of Toronto (now AGO), four members of the Society resigned in protest of the "modernistic" art that was increasingly prevalent in the OSA's exhibitions. Rose McDonald, art critic for the Toronto Telegram, published an image of Jack Bush's Release from the exhibition as an example of the "trend" toward modern art that was too much for the traditionalists. (Rose McDonald, "Is Art Revolution Here Or Is It Doodling Phase?" Toronto Telegram, 9 March 1951, p. 3) McDonald's article reported that the objectors felt that modern art was akin to "mumbo-jumbo" doodling, and a passing phase often taken up by those who only painted as a pastime and could therefore afford to "freak around." For Bush, abstraction was a vital way to express himself. Far from an incidental hobby, the process of painting abstractly was cathartic for Bush – a release.
The late Ken Carpenter pointed to Jack Bush's Release as a painting expressing "triumphant freedom." (Ken Carpenter, "The Evolution of Jack Bush.," Journal Canadian of Art History IV, no. 2, 1978, p. 124) The leaping action and arms-up form of the faceless figure – or universal man – is doubtless an expression of excitement, joy, and vigour. Translating all that he felt, both physical and emotional, Carpenter's article on "The Evolution of Jack Bush" traces the artist's intensely sensitive experience of the world from his early experiments in abstracting the figure, exemplified by Release, to a wholly abstract language that uses colour and composition to emote and connect with the viewer.
If compared to other paintings by the artist that were executed at the same time, it becomes clear that Release has a specific context, or even environment. A smaller work on Masonite, which bears a strong resemblance in terms of style and landscape, is titled Edge of the Desert (October to November 1950). The desert features largely in a number of the artist's religious paintings which he painted in tandem with his earliest experiments in abstraction, between 1947 and 1948. It was a time in which the artist was struggling with a midlife crisis but, by 1950, when he painted Release, there appears to be more colour and a general sense of levity about his paintings. Brightly coloured flags appear in other desert scenes, such as The Rescue (1950), The Signaller (1950), and The Old Tree (1950) which, while it purports to feature a tree, the central figure may be seen as a variation of the leaping figure in Release, where the flags become vestments.
Nineteen-fifty was an important year for Jack Bush; that spring, the artist made his first trip to New York City, on the occasion of the Art Directors' Club of Toronto convening with the founding Club in the United States. Bush must have come away from that experience with a spring in his step and a renewed sense of optimism. Release manifests this feeling of bounding energy and the abstract style attests to his new path as an artist – leaping out of the long years through the desert and into a future of artistic freedom.
Dr. Sarah Stanners is an Adjunct Professor in the Department of Art History at the University of Toronto. She is an independent art historian and curator who has dedicated 10 years to the forthcoming Jack Bush Catalogue Raisonné as both author and director of this major work of scholarship. In 2014 she co-curated the Jack Bush retrospective exhibition for the National Gallery of Canada and from 2015 to 2018 was the Chief Curator of the McMichael Canadian Art Collection.
About the auction:
Online from May 27-June 1, 2023, The Canadian Fine Art session of The Canada Auction series includes works by Group of Seven members Lawren Harris, A.J. Casson, Frank Hans Johnston, A.Y. Jackson, and J.E.H. MacDonald, which are complemented by work by artists including Charles Pachter, Kazuo Nakamura, Frederick A. Verner, Maud Lewis, René Marcil, Gordon Appelbe Smith, and Pegi Nicol MacLeod, as well as two rare to market paintings by Frederick Loveroff.
We invite you to preview these works in person at our Toronto location, 275 King Street East, 2nd Floor.
On View:
 Wednesday, May 24 from 1:00 pm to 7:00 pm
 Thursday, May 25 from 10:00 am to 5:00 pm
 Friday, May 26 from 10:00 am to 5:00 pm
 Saturday, May 27 from 10:00 am to 5:00 pm
 Sunday, May 28 from 12:00 pm to 5:00 pm
 Monday, May 29 from 10:00 am to 5:00 pm
 Tuesday, May 30 from 10:00 am to 5:00 pm
 Wednesday, May 31 from 10:00 am to 7:00 pm
Otherwise by appointment.
Please contact us for more information.
References:
Battle, Murray. Jack Bush (1979) NFB [film].
Carpenter, Ken. "The Evolution of Jack Bush." Journal Canadian of Art History IV no. 2 (1978), 124, fig. 2 (illus.).
McDonald, Rose. "Is Art Revolution Here Or Is It Doodling Phase?" Toronto Telegram (9 March 1951), 3 (b+w illus.).
OSA. 79th Annual Spring Exhibition of the Ontario Society of Artists [Exhibition Catalogue] AGT (1951), cat. no. 11 (b+w illus.).
Poon, Jessica. Harmonious Disagreement: Painters Eleven, Abstraction, and the Construction of Canadian Modernism in the 1950s [Ph.D. dissertation] Vancouver: University of British Columbia (2018), 43, 46-47, 54, and 246.
Release, 1950 © Estate of Jack Bush (Copyright Visual Arts-CARCC, 2023).
Meet the Specialists
---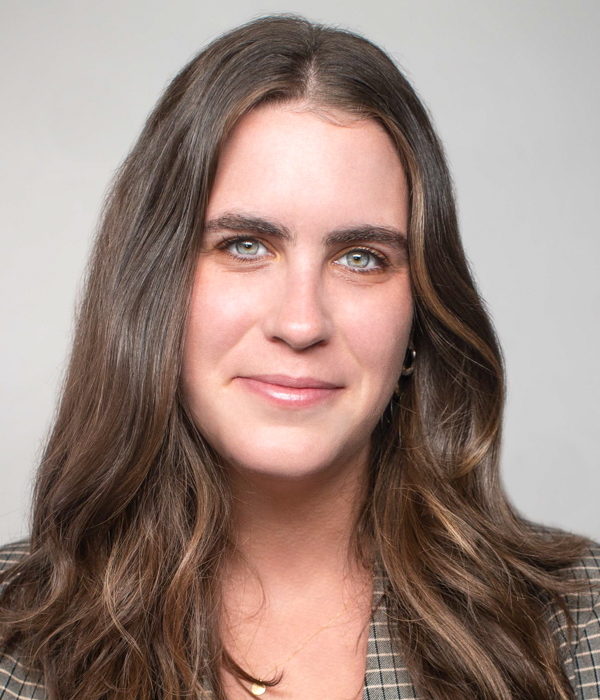 ---