BATCHAWANA

signed and titled on the reverse
10.5 ins x 13.5 ins; 26.7 cms x 34.3 cms

---
November 24, 2014
Estimate $75,000-$100,000
Realised: $188,800
The boxcar trips
Arranged by Lawren Harris, in which he and his painting friends traveled north to Algoma, the 'boxcar trips' are well-documented.
We know that in 1919 (the second trip) the party stopped at Batchawana, the last point on the trip, where they remained for about a week. By mid-October they were back in Toronto.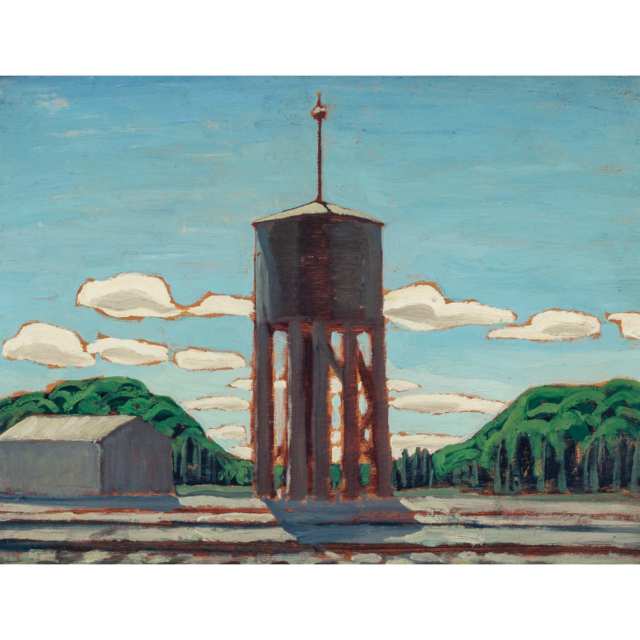 WATERTOWER, CIRCA 1919

inscribed "On Algoma Central Railroad Box Car Trip"
10.5 ins x 14 ins; 26.7 cms x 35.6 cms

---
November 19, 2018
Estimate $125,000-$175,000
Realised: $144,000
Canadian Fine Art
Waddington's has been a major force in the Canadian art market for over five decades, beginning with our first auction of Canadian Fine Art held at the Queen Elizabeth Building at the CNE in 1967. Since then we have offered countless important and major Canadian works of art, set record prices and are regarded as the source for buying and selling exceptional Canadian Art.