shedding light on the Canadian connection
In possession of an interesting backstory, Senior Specialist Bill Kime from our Decorative Arts & Design department provides more detail about the origin of lot 72, a George III Silver Tea Caddy.
Robert Cruickshank was born in Aberbrothock (modern Arbroath, Scotland), the son of a Minister of the Church, on April 21, 1743. On April 4, 1759, aged nearly 16, he was apprenticed to the Dundee-born silversmith Alexander Johnston, who was probably a kinsman. As a result of Johnston's involvement on 'the wrong side' in the 1745 Jacobite rebellion, he ended up working in London.
As soon as Cruickshank completed his apprenticeship and became a Freeman in April 1766, Johnston retired to his newly inherited Scottish estate to become a gentleman, leaving 23 year-old Cruickshank to run the business. Cruickshank immediately took on his own apprentice, Richard Ware, aged 7 years, at the cost of 15 guineas. From 1766 to 1772 he was assessed for Land Tax at 17, Old Jewry, Johnston's former address. Arthur Grimwade, a world-renowned expert on silver, records that his mark was "presumably entered in the missing register before 1773, when he appears as plateworker, Old Jewry, in the 1773 Parliamentary Report list," (compiled in 1772) and that, "Heal records him as Cruickshanks, goldsmith, at this address from 1766-74; and of London, 1782."
Grimwade subsequently notes that Cruickshank, "appears as goldsmith and jeweller in Baldwin's New Complete Guide, 1770" and goes on to make the judgment that "he may just possibly be identical with the silversmith of the same name working in Montreal, Canada by or before 1774 until 1809, whose mark RC in script, pellet between in double-lobed punch is somewhat similar to mark no. 3769, previously tentatively ascribed to Robert Cox".
Indeed, mark no. 3769 with its curlier 'C' (as exhibited by lot 72) is distinctively different to an earlier script RC mark with a pellet (no. 2291), justifiably attributed to Robert Cox in 1759, and it is telling that the source objects bearing mark no. 3769 are recorded as "tea-caddies 1766." Nonetheless, despite Cruickshank's time there, silver work by him in London is very scarce, though Grimwade observes that 'Montreal' Cruickshank's "silver teapots show close affinities with English models." Many examples of Cruickshank's work as a silversmith survive in the National Gallery of Canada, Ottawa and the Royal Ontario Museum, Toronto.
One wonders what might have influenced Cruickshank, who had worked alongside Alexander Johnston and succeeded to his business, in his decision that there was a greater future for him in the emerging possibilities offered by Canada and led him to emigrate, opening his business in Montreal circa 1773.
Freed of the responsibility for his apprentice, Ware, who would just have finished his term, it may have been wider economic factors that caused him to seek new horizons. Originating in London but spreading to Scotland and continental Europe, the credit crisis of 1772 arose following the collapse of a major London banking house which stirred up panic. Economic growth at that period was highly dependent on the use of credit, which was largely based upon people's confidence in the banks. As confidence started ebbing, a paralysis of the credit system followed: crowds of people gathered at the banks and requested debt repayment in cash or attempted to withdraw their deposits. As a result, twenty important banking houses went bankrupt or stopped payment by the end of June 1772 and many other firms endured hardships during the crisis. At that time, the Gentleman's Magazine commented, "no event for 50 years past has been remembered to have given so fatal a blow both to trade and public credit." The average number of bankruptcies in London was 310 from 1764–71, but the number rose to 484 in 1772 and 556 in 1773.
Were there, perhaps, creditors to escape or was it just a shrewd business judgment? When he was younger, Cruickshank had made a trip to Richmond, Virginia to deliver silverware ordered from Alexander Johnstone and it may have been this voyage that alerted him to the possibilities of North America. In Montreal, Cruickshank became a prominent citizen with a hardware business as well as a silver workshop and was also closely connected with the fur trade. Clearly, he did not lose touch with Britain as he died on his way back to Canada following a trip to his homeland in 1809, by then a wealthy and successful man.
FOR MORE INFORMATION
This lot is featured in our Decorative Arts & Design Auction November 21 – 26.
View the full online gallery for several other superb ceramic works, silver, art glass, porcelain, bronzes, and more.
For more information or additional images, please contact Bill Kime at [email protected] or by telephone at 416-847-6189.
For Condition Reports please click here.
For general inquiries about our Decorative Arts & Design auctions please contact Hayley Dawson.
Interested in Consigning to our Auctions?
Please contact us to discuss consignment opportunities to our 2021 auctions.
Meet the Specialists
---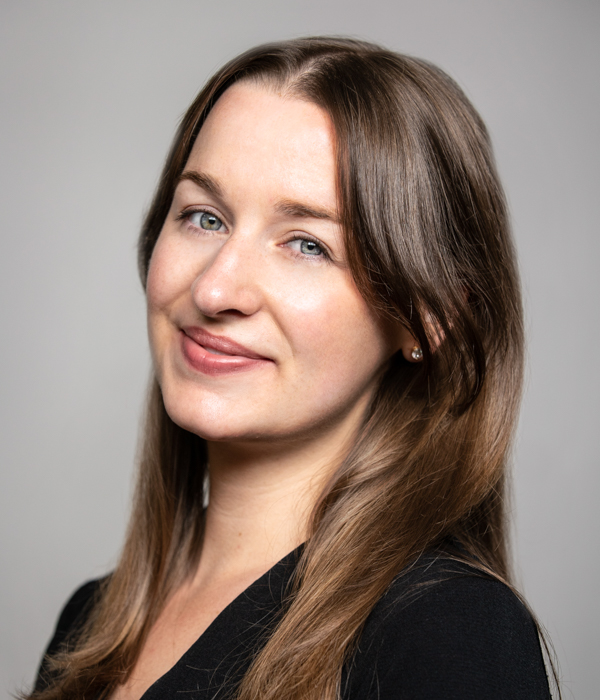 ---