Online Auction Starts in 2 Days
Decorative Arts and Design
---
November 23 - 28, 2019
This important auction includes items from local estates, public collections and individuals: gold and silver boxes; antique English, Continental European and Canadian silver, including an exceptional covered ecuelle by Salomon Marion, Montreal and a superb set of Victorian silver-gilt 'Stag Hunt' flatware by Francis Higgins; mid-century silver by Georg Jensen, Carl Poul Petersen and others; Lalique, Legras, Gallé, Loetz, Chihuly and Orrefors glass; several Berlin and other German porcelain plaques; Vienna, Sèvres and Imperial Russian porcelain; English ceramics including early Coalport, Worcester, Derby, Martin Brothers stoneware, Moorcroft pottery, etc.; Harlander pottery from the collection of the late Dr. Harvey Lindzon; clocks, bronze and marble sculpture, lighting, works of art and furniture, including fine examples by François Linke.
Click Here to view the Condition Reports.
Print Lot List
Condition Report
On View at Waddington's Toronto
Friday, November 22 from 2:00 pm to 5:00 pm
Saturday, November 23 from 11:00 am to 4:00 pm
Sunday, November 24 from 11:00 am to 4:00 pm
Monday, November 25 from 10:00 am to 12:00 pm
BUYER TERMS & CONDITIONS
Each lot sold is subject to a buyer's premium of 20% of the successful bid price as part of the purchase price.
Unless exempted by law, the buyer is required to pay Ontario Retail Sales Tax and Federal Goods and Services Tax on the total purchase price including the buyer`s premium.
Taxes are exempt for any items directly shipped from our premises out of Canada.
The auctioneer reserves the right to withdraw any lot from sale at any time, to divide any lot or to combine any two or more lots at his sole discretion, all without notice.
All Prices in Canadian Funds
Please see our complete

BUYER TERMS & CONDITIONS
IMPORTANT NOTICE FOR OUR INTERNATIONAL CLIENTS
Restrictions exist regarding the import and export of species protected under CITES (Convention on International Trade in Endangered Species).This includes but is not limited to items made of or containing bone (whalebone etc.), ivory, tortoise shell, seal skin, rhinoceros horn and any other animal part and is strictly controlled or forbidden by most countries. Please review your country's laws before bidding on pieces made of or containing these restricted items. It is the sole responsibility of the buyer to inquire about and obtain the proper permits for artwork purchased that may contain restricted materials, if such permit can be obtained. Please contact the department for further assistance. For more information please visit WWW.CITES.ORG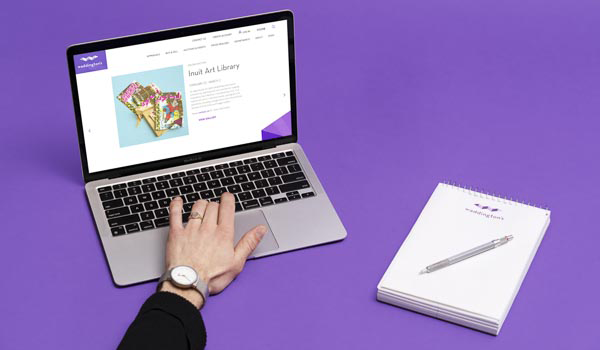 How It Works
---
Waddington's offers the most diverse range of auctions, including works by renowned artists, in diverse genres, items from important estates, and from cultures around the world. Register to bid in our auctions and find out what you have a passion to collect.
How to Buy
Our Services
---
Waddington's is Canada's most complete provider of auction, appraisal and collection management services. We offer a wide range of services to assist you with selling, buying, appraising and managing your valuables.
Learn More