It's Elemental: Line and Colour in Contemporary Art
October 24 — 29, 2020
Auction begins to close at 2:00 pm ET
Lot 38
DAVID SORENSEN, R.C.A. (1937-2011)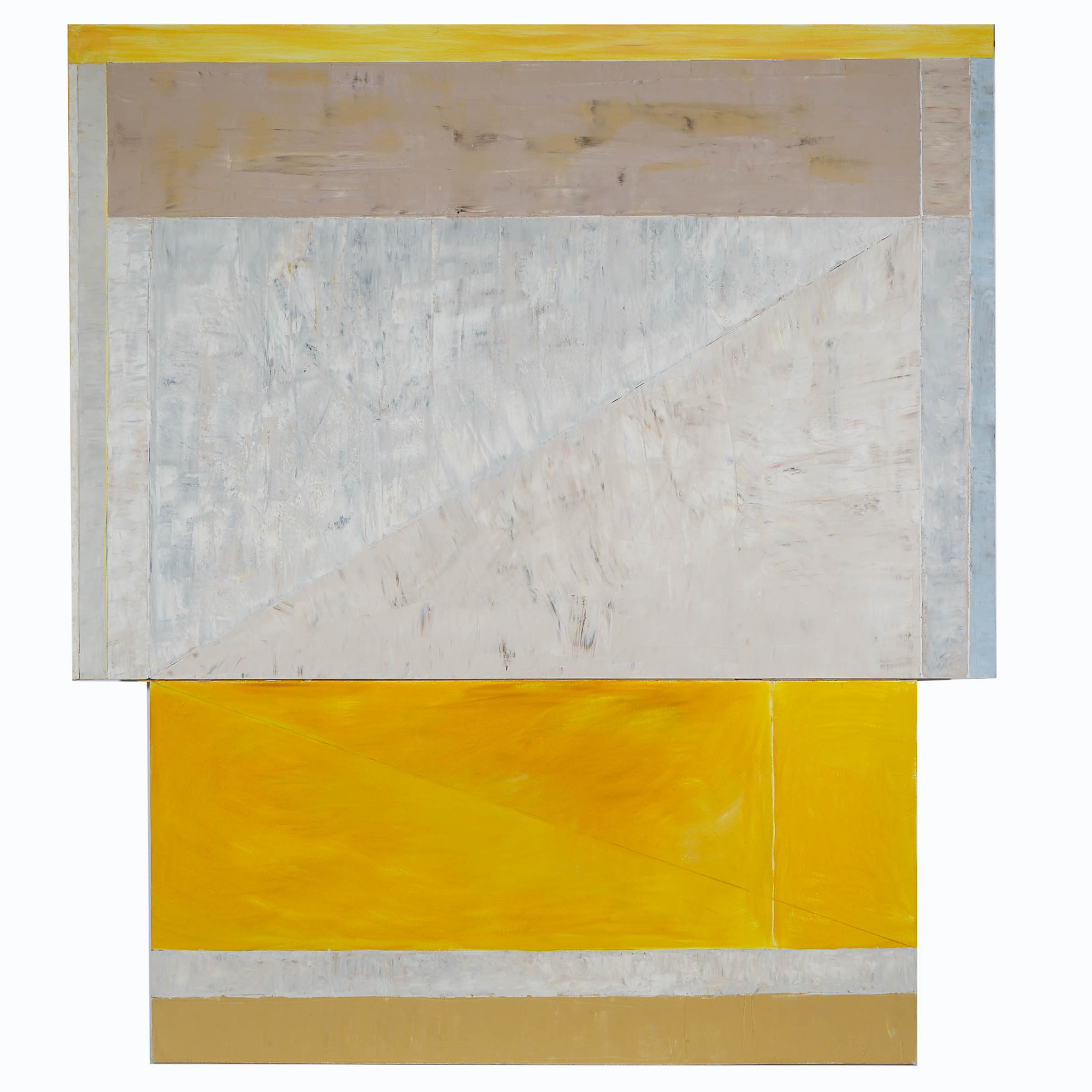 Lot 38 Details
DAVID SORENSEN, R.C.A. (1937-2011), Canadian
SNOWS OF LACHI, 1990
oil on canvas
each panel signed, titled and dated
65 ins x 58 ins; 165.1 cms x 147.3 cms

Estimate $3,000-$5,000
Realised: $2,880
Price Includes Buyer's Premium ?
Additional Images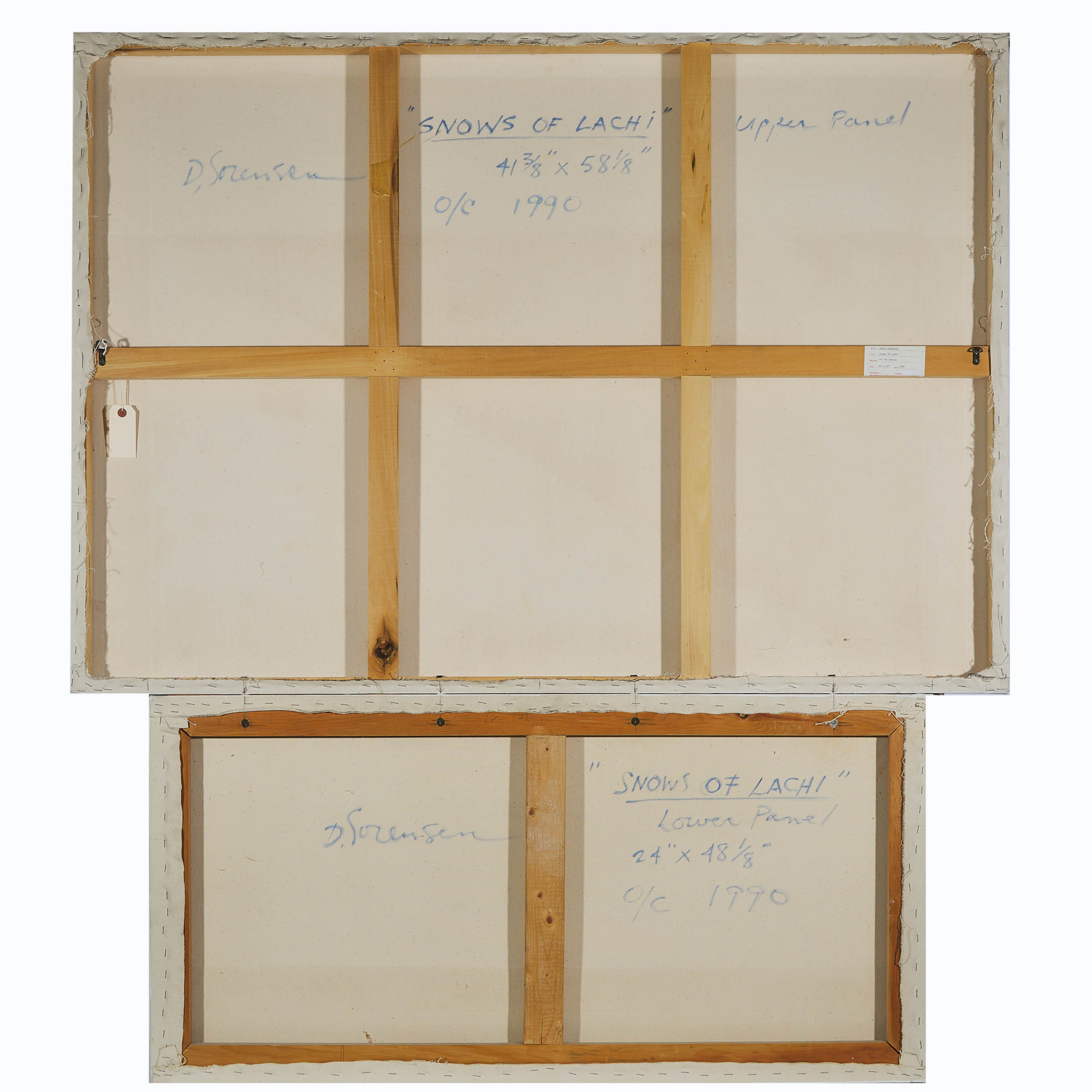 Provenance:
Bau-Xi Gallery Ltd., Toronto
Private Collection, Toronto
Note:
Given the construction of Sorensen's "Snows of Lachi," it's not surprising to learn he studied architecture (with Arthur Erickson in the mid-1950s) and initially pursued sculpture – he didn't begin painting until the 1980s. Sorensen drew inspiration from late 1960s and early 1970s geometric abstraction, and his work often features pastel-coloured pigments lightly applied; an attempt, perhaps, to replicate the light of the West Coast, where he grew up. Commentators often compared the horizontal geometric divisions of Sorensen's canvases to Peter Diebenkorn – the American's Ocean Park series, specifically – and Sean Scully, sensing in Sorensen's work a similarly powerful emotional expressiveness.

We thank Bill Clarke for contributing this essay. Bill Clarke is a Toronto-based writer, editor, art collector and occasional curator.