"The experience of changing from a man to a woman brings me face to face with the humiliations of being treated daily as an inferior." – Erica Rutherford
It goes without saying that a woman who titles her autobiography "Nine Lives" has walked an interesting path. Born as Eric Rutherford on Feb 1, 1923 in Edinburgh, Scotland, Rutherford recalls never having related to their gender.
At the age of 14, Rutherford left home to enroll in Dartmouth Royal Naval College, followed by a year apprenticing as a cadet on the HMS "Conway" at Liverpool, England. Leaving the Navy in 1938, Rutherford pursued an interest in acting, enrolling in the Royal Academy of Dramatic Arts. Acting roles soon followed, and Rutherford spent the early years of the Second World War touring army camps and performing for the soldiers. Rutherford would marry four times, the first being with Chloe Clough in 1942. They would have a daughter the following year, but separated in 1944.
The wartime period inspired Rutherford's interest in fine art, and she enrolled at the Slade School of Fine Art in London to study drawing, sculpture, and theatre design. Further education in historic costume design was pursued at the Central School of Arts and Crafts in London, as was drawing and painting at l'Académie Julien in Paris, France. Rutherford supported herself with various jobs, including stints in stage and set design.
Abroad and home again
After the end of the war, Rutherford found work as a Public Relations Officer for ENSA (Entertainments National Service Association) with the British Occupation Army of the Rhine in Europe, a role that would allow her to travel to Germany, Belgium, and Paris.
Rutherford's second wife, South African artist Gloria Green, would inspire a trip to Johannesburg, South Africa in 1948. Rutherford continued acting while also producing independent films through her newly formed production company, Warrior Films. Rutherford and Green were interested in creating content by and for black South Africans. They would make the first all-Black South African full-length musical film in 1949, entitled "Jim Comes to Jo'burg," alternately referred to as "African Jim." The film was well received; copies are held in the National Film Archive in London, England, and the Museum of Modern Art, New York.
The couple would settle on Green's family farm, which they developed as a banana plantation. Here, Rutherford would devote more time to painting. In poor health, Green travelled to Switzerland for medical treatment in 1953. The couple would never reconnect, divorcing two years later.
Shortly thereafter, Rutherford married Laura de Borgreve. The two relocated to London, where Rutherford found odd jobs in the arts—restoring old paintings, creating puppets, and making original sculptures. In 1957, Rutherford opened a women's clothing boutique, "Erika," which helped to support her as she worked more and more on her paintings. The marriage to de Borgreve was brief, and the couple separated in 1958.
In 1959, Rutherford closed the boutique when she met the woman who was to be her fourth and final wife as well as lifelong companion, Australian artist Gail Turner. The two relocated to Ibiza, Spain, where Rutherford would focus more and more on her art. It was during this period that she began to find commercial success, holding several solo exhibitions at London's Leicester Galleries. The couple briefly returned to England in 1964 when Rutherford found a job teaching painting at the West Surrey College of Art in Farnham, Surrey, though they soon returned to Ibiza. In 1966, their daughter Susana was born.
The couple returned to London in 1967, though Rutherford was unable to find work teaching. The family relocated to the United States, where Rutherford began teaching at the Louisville School of Art in Kentucky in 1968. Other professorial jobs followed, including periods spent at West Virginia University and University of Missouri.
New beginnings in Canada
An idle vacation taken on Prince Edward Island in 1970 would inspire the couple to buy a summer home in the town of Earnscliffe. The province would continue to inspire, and would ultimately became their home.
Although gender dysphoria had plagued Rutherford her entire life, it was in Canada that she decided to begin to present as a woman, and to consider gender reassignment surgery. Rutherford had long struggled with identity, and had sought professional help in the past. At the time, Rutherford's dilemma was diagnosed as repressed homosexuality, rather than gender dysphoria, a condition which had only begun to be discussed in the 1960s.
Rutherford's transition would lead to the end of her fourth marriage as such, with the two separating in 1975. The two would remain close, co-parenting their child together. The following year, at the age of 53, Rutherford received surgical treatment in St. Louis, Missouri, which would complete her transition to become Erica.
The metamorphosis from male to female was documented by the artist in both text and image. Rutherford began a series of self-portraits dressed as a woman, which critic Jay Prosser describes as "envisioning the woman Rutherford wishes to become and are gradually transformed as she transitions into a record of that becoming… the painted self-portrait appears as a model for the transsexual body to follow."
Rutherford found work teaching at the University of Guelph and at Sheridan College before settling in Toronto to focus on her artmaking. In 1985, Turner and Rutherford moved to Pinette, PEI, buying a house together. Their converted barn played host to various artists' retreats and printmaking classes, led by artists including Jan Winton, Otis Tamasauskas, and Anne Meredith Barry. These workshops directly led to the formation of the Printmaker's Council of PEI, which Rutherford remained involved in.
Rutherford and Turner thrived on the island, and to Rutherford's surprise, were warmly accepted by the locals. Rutherford began illustrating children's books, as well as writing her own autobiography. In 1992, one of her paintings was issued on a series of stamps commemorating the 125th anniversary of Canada. Other honours include her being admitted to the Royal Canadian Academy of Arts (RCA) in 1999, as well as receiving the Father Adrien Arsenault Senior Arts Award in 2001.
Rutherford continued to paint well into her 80s. Her last show, Enigmatic Whispers, was held in Charlottetown in 2006, at the Confederation Centre Art Gallery. Rutherford passed away in April of 2008, an integral part of PEI's artistic community to the end. Her work has been exhibited internationally, and is held in public, corporate, and private collections. In her honour, a scholarship was established by the University of Prince Edward Island.
Further reading:
http://www.gov.pe.ca/paroatom/index.php/Rutherforda-rutherford-fonds
https://www.herartstory.com/Rutherforda-rutherford/
https://xtramagazine.com/culture/Rutherforda-rutherford-1923-2008-37923
Meet the Specialists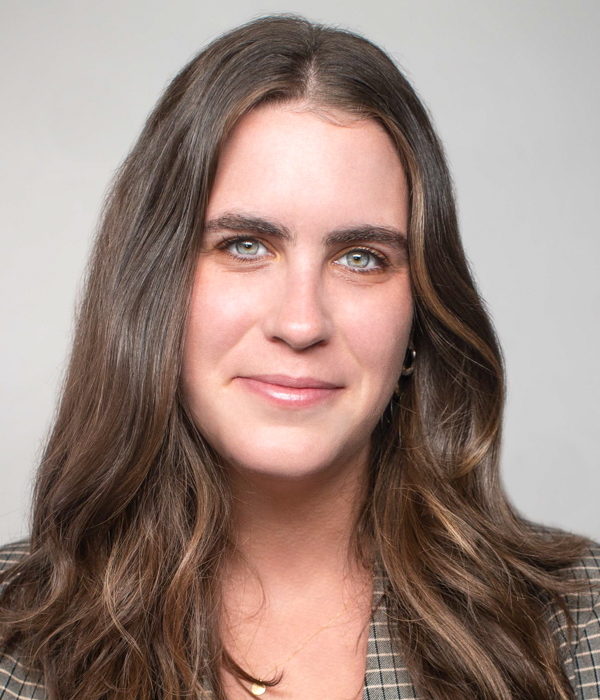 ---
---