The brief and little-documented career of Frederick Loveroff remains an interesting addition to the Canadian canon. Carol A. Phillips, who curated a major retrospective of Loveroff's work in 1981, describes the artist's life as "a story of some romance and mystery: young immigrant boy with exceptional talent; helped with studies by an interested benefactor; receives critical and public acclaim; disappears just when painting is reaching maturity."
A keen observer of light and colour, Loveroff was able to combine the influences of his peers with his own impressions of nature, producing paintings that remain both rare and sought-after to this day. We are pleased to be offering two large works by the artist in the Canadian Fine Art section of our Canada Auction Series, and invite you to read more about Loveroff's life and work.
COMING TO CANADA
Frederick Nicholas Loveroff was born Frederick Nicholas Postnikoff in Tbilisi, Georgia (formerly Tiflis, Russia) in 1894. Hard times and the death of Loveroff's mother prompted Loveroff's father and his seven children to emigrate to a small farming community in Saskatchewan in 1900, part of the Doukhobor wave leaving Russia in search of land and religious freedom. Their first winter was spent in a crude Russian settlement on the North Saskatchewan River, after which the family was able to secure a homestead of their own.
Loveroff was sent to be educated at the Quaker School in Moylan, Pennsylvania from 1903-1906. There his artistic abilities began to surface. Long winters back on the Prairies prompted the young boy to paint in watercolour as a way to pass the time. One of his small paintings caught the notice of Colonel Perret, Principal of the Normal School at Regina, who brought the work to D.A. Dunlap, a Toronto mining magnate, and convinced the latter to sponsor the young man's artistic education. Dunlap agreed to help Loveroff until either he married or was able to establish his artistic reputation.
EARLY INFLUENCES
Frederick Postnikoff changed his last name to Loveroff, his maternal family name, in 1913 when he relocated to Toronto to enroll at the Central Ontario School of Art. He studied there until 1917, under the tutelage of George Reid, William Cruikshank, J.E.H. MacDonald, and J. W. Beatty, the latter whose choice of subject, composition and colour palette had the most impact on Loveroff's work. Echoes of the landscape work of Arthur Lismer and J.E.H. MacDonald can be felt in Loveroff's paintings, as do the impressionist visions of Maurice Cullen and Marc-Aurèle de Foy Suzor-Coté. When asked in a 1925 interview how his work compared to that of the Group, Loveroff responded that his was "Not quite so wild. I don't want to be either Traditionalist or Group of Seven…I just want to paint the way I see and feel things."
By his second year of schooling, Loveroff's landscape work began to attract notice. He was included in the 1915 Royal Canadian Academy Exhibition. Soon after, he became a member of the Academy, as well as the Ontario Society of Artists. Both organizations included his work in their group exhibitions until the early 1930s, marking him out as an artist well on his way to professional success.
A PAINTER ON THE RISE
Inspired by Beatty as well as the Group's patriotic enthusiasm for the Canadian wilderness, Frederick Loveroff travelled widely during the 1920s. His trips were catalogued extensively though small oil sketches, some of which were later worked up into full paintings at his studio. These oil sketches are numerous, and were seldom dated or signed.
Art historian Kevin Forrest details the artist's painting method: "He used a light-coloured underpainting of white with burnt umber, an adaptation of the common practice of Thomson and the Group, in preparation for the charcoal outline. This outline was in turn overpainted with a very dark pigment. On both sides of the painted outline, the artist placed strokes of colour, bright in overall effect, but carefully orchestrated in intensity. He left both the underpainting and the outline showing as part of his statement."
Loveroff gained a reputation for his perceptive powers, gifted sense of colour, and ability to capture the effects of light. Writing for The Canadian Collector, Peter Millard noted that Loveroff's paintings "are crisp, strong landscapes whose chief delight is in their Impressionist colouring. Shadows, which at first sight seem merely darker in tone, on closer examination yield up rich and extraordinary colour."
Loveroff saw international recognition in his lifetime. A highlight for the young painter was the acquisition and exhibition of his painting Snow on the Hillside, circa 1919, by the Leicester City Art Gallery, England in 1924. The purchase brought Loveroff much attention back in Canada. His work was also part of group exhibitions at the Imperial Gallery of Art in London, England, and at the Musée du Jeu de Paume in Paris, France.
A CAREER ABANDONED
Just as his reputation was being secured, the Great Depression flattened the art market. After a time spent struggling to make ends meet, Frederick Loveroff's wife May – who had long taken a somewhat dim view of her husband's vocation and its unstable financial position – insisted they leave Toronto for San Francisco. Unable to sell his work and unwilling to sell his paintings for less than they were worth, Loveroff stowed his remaining paintings in an attic. The Loveroffs moved to California in 1931, where the artist found work at a small seed company. He also worked as a farmer, the profession to which he was born and raised. There is no evidence to suggest that he ever painted again. He died in Redwood, California at the age of 66.
Loveroff's career only lasted around 16 years. The scarcity of his work has made his paintings rare to market, and even more coveted by collectors. Loveroff's work hangs in the collections of the Art Gallery of Ontario, Toronto; the National Gallery of Canada, Ottawa; University of Toronto Hart House; the University of Saskatchewan, and the Mendel Gallery in Saskatchewan.
UNTITLED (ESCARPMENT)
When Frederick Loveroff's painting Snow on the Hillside was exhibited and subsequently acquired by the Leicester City Art Gallery, England in 1924, iIt was Loveroff's interpretation of snow which was most remarked on. A contemporary Scottish reviewer writing: "Nicholas Loveroff, a Russian Canadian, is a realist: his solid tree trunks are actualities, and so is the snow in his wood interior, which is as true as the sunlight and shade on the snow in his "Hillside," which in startling effect is equalled by A.Y.  Jackson's sunshine in patches in his snow scene in Georgian Bay."
Untitled (Escarpment) shows the same feeling for atmosphere. A sense of motion in the windswept trees is evoked by Loveroff's animated brushstrokes and keen colour sense. Loveroff was a close observer of the effects of light and shadow, particularly notable in his winter subjects. The artist's son Lloyd recalled asking his father about a similarly wintery painting, specifically why he was using a deep bluish-purple for the shadows of the snow.
Loveroff asked his son if he had ever really studied snow.
UNTITLED (BLOSSOMING TREES)
Two of the artist's preferred subjects – trees and farm scenes – come together here in this Impressionistic painting. The work is colour-drenched, a study of spring. Frederick Loveroff rarely dated his work, which makes this work, positively dated to 1920, unique. When this painting was made, Loveroff was only three years past his time spent studying with Reid, Cruikshank, MacDonald, and Beatty at the Central Ontario School of Art in Toronto.
Trees and their various textures preoccupied Loveroff throughout his career, from wintery studies of forest interiors to the riotous blossoms depicted here. The artist's son Lloyd recalled that his father often travelled to sketch and paint a favourite beech tree in York Mills.
Both Untitled (Blossoming Trees) and Untitled (Escarpment) position trees as their central subject. They might also be viewed as studies of the effects of wind, as the artist's energetic brushwork handily captures blowing branches and flying petals in the former, and the bitterly twisting force of winter gales in the latter.
About the auction:
Online from May 27-June 1, 2023, The Canadian Fine Art session of The Canada Auction series includes works by Group of Seven members Lawren Harris, A.J. Casson, Frank Hans Johnston, A.Y. Jackson, and J.E.H. MacDonald, which are complemented by work by artists including Charles Pachter, Kazuo Nakamura, Frederick A. Verner, Maud Lewis, René Marcil, Gordon Appelbe Smith, and Pegi Nicol MacLeod, as well as two rare to market paintings by Frederick Loveroff.
We invite you to preview these works in person at our Toronto location, 275 King Street East, 2nd Floor.
On View:
 Wednesday, May 24 from 1:00 pm to 7:00 pm
 Thursday, May 25 from 10:00 am to 5:00 pm
 Friday, May 26 from 10:00 am to 5:00 pm
 Saturday, May 27 from 10:00 am to 5:00 pm
 Sunday, May 28 from 12:00 pm to 5:00 pm
 Monday, May 29 from 10:00 am to 5:00 pm
 Tuesday, May 30 from 10:00 am to 5:00 pm
 Wednesday, May 31 from 10:00 am to 7:00 pm
Otherwise by appointment.
Please contact us for more information.
Meet the Specialists
---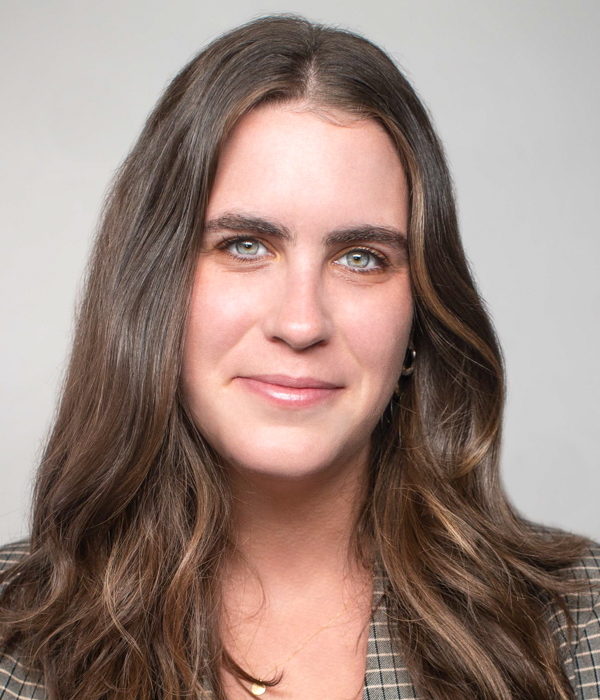 ---