Summer's end is always bittersweet, but we always look forward to the return of the bustling fall auction season.
Among the first of an exciting batch of auctions is our Canadian Works on Paper & Editions, online from September 10-15. It is a diverse exploration of Canadian printmaking, drawing, and photography for both the emerging and established collection. Bringing together a selection of important works by Canadian artists, this auction includes work by Jack Bush, René Marcil, Shary Boyle, W.J. Phillips, Gershon Iskowitz, Doris McCarthy and Jean Paul Riopelle, amongst others.
Below are a few highlights and themes from the auction, as chosen by our specialists.
Artist Spotlight: Walter Joseph Phillips
Waddington's staff – and clients – love W.J. Phillips, and delight whenever we have the opportunity to offer his work. Waddington's set a record price for the artist earlier this year in our inaugural Canada Auction, when a Lake of the Woods watercolour fetched $108,000, soaring over the estimate of $10,000-15,000. We are pleased to be including four prints by Phillips in our Canadian Works on Paper & Editions: The Diving Board; Moonlight, Lake of the Woods; The Dock, and Banff Springs Hotel.
Phillips is considered to be one of Canada's most distinguished graphic artists and is a master of colour woodblock printing. Born in Barton-on-Humber, in Lincolnshire, England, on October 25, 1884, Phillips would emigrate to Canada in 1913 with his wife. The couple decided to settle in Winnipeg, which was chosen for its equidistance between Toronto and Vancouver, the two cities where Phillips had family.
The artist would find his great muse in 1914, when the family summered at Lake of the Woods. Straddling Ontario, Manitoba and Minnesota, Lake of the Woods inspired some of his greatest artworks: some 11 etchings, 40 woodblocks, five engravings, and innumerable watercolours.
Phillips experimented with printmaking, and would find the medium for which he is best known in 1917: the colour woodcut. Despite a lack of references or teachers available in Winnipeg, Phillips began creating sophisticated examples, complementing his watercolour works.
In search of new markets and in a quest to hone his craft, Phillips and his family returned to England in 1924. The family missed their life in Canada, and returned a year later. Phillips drew much inspiration from the Canadian landscape, and his work attracted the attention of collectors and public galleries. It is notable that Phillips carved out his career depicting landscapes during a moment of great modernism, pursuing tradition rather than breaking with it. The consummate craftsman, Phillips' vision was a poetic one, which continues to inspire new generations of viewers and collectors.
Contemporary Printmaking
Printmaking continues to excite generation after generation of artists. Serving as a great complement to other mediums, printmaking allows artists to experiment and collaborate, while also allowing for a wider collector base to access their work. We are pleased to offer prints by coveted artists including Takao Tanabe, Christopher Pratt, Gordon Smith, Jean Paul Riopelle, David Blackwood and Joyce Wieland.
Wieland's Squid Jiggin' Grounds belongs to a distinctive series which began with Wieland's famous O Canada of 1970. To make the work, Wieland, wearing bright lipstick, sang the words to the anthem, pressing her lips to a lithographic stone to demarcate each syllable.
She would repeat the process with The Maple Leaf Forever, 1972; The Arctic Belongs to Itself, 1973; and Squid Jiggin' Grounds, 1974. Witty, passionate, and patriotic, these distinctive works are as much documents of Canadian culture as they are sophisticated self-portraits by an artist who was never afraid to speak her mind.
Squid Jiggin' Grounds is a traditional Newfoundland folk song which describes the way of life and hijinks of local fishermen on the squid-fishing grounds. In 1949, the song was played on the Peace Tower in Ottawa to mark Newfoundland's entry into Confederation.
Watercolour Painting
With a range as broad as any other painting medium, watercolour is characterised by its fresh luminosity. What sets it apart from other mediums is its semi-transparent nature. A notoriously difficult medium, watercolour painting often relies on great restraint, as artists use the whiteness of the paper background to create the impression of brightness; unlike an oil painter who adds white to his palette, the watercolourist's art is one of subtraction, as they must leave out more than they include.
Watercolour is prized for its great portability, making it a great choice for plein air painters. We are pleased to offer exceptional examples of the medium by James Lansdowne, Gershon Iskowitz, Doris McCarthy,  Frederic Bell-Smith and Alan Collier, as well as a rare gem by Group of Seven member Arthur Lismer.
The narrative quality of this early work suggests a place in Lismer's career as a commercial artist. Its lively state of incompletion shows Lismer's deft sense of line and economical use of cadmium orange to create a composition in which he has provided all we need to know. Our minds complete the picture.
The Emerging Collector
Prints, photography and multiples are an excellent opportunity for new collectors to access the work of the world's greatest artists. Editions allow for a more accessible price point, and can be a great way to become familiar with the world of art and art auctions without a hefty price tag. For the more established collector, prints offer a way to flesh out an existing collection, enhancing themes and telling a more complete story about specific artists.
Not sure how to get started or what some of the notes in our catalogues mean? Get in touch! A member of our expert staff will be happy to guide you in your collecting journey.
A work of note is Lowrie Warrener's Trees B.C., from the estate of Nancy Dillow. Dillow worked at the Art Gallery of Ontario, before serving as the Director of the Norman Mackenzie Art Gallery, Regina, and the first chief curator of the Winnipeg Art Gallery. After her retirement in 1984, Dillow became one of the original volunteers with the Textile Museum of Canada, a job she would hold for the next 26 years.
About the Auction
Online from September 10-15, our Canadian Works on Paper & Editions auction is a diverse exploration of Canadian printmaking, drawing, and photography.
We invite you to browse the gallery for this auction, as well as for our Canadian Painting & Sculpture auction, held at the same time.
Public Previews will be held Sunday, September 11 from 12-4; Monday, September 12 from 10-7; and Tuesday, September 13 from 10-5 pm ET, or by appointment.
Please contact us for more information.
Meet the Specialists
---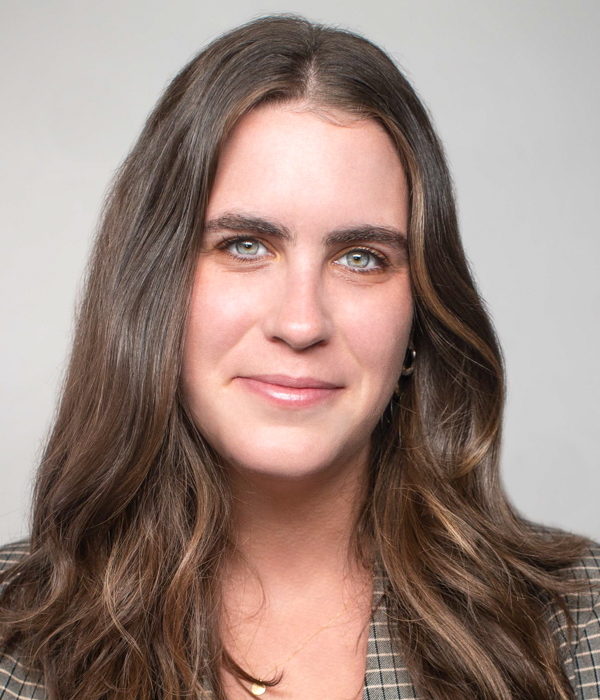 ---