The Prairies are full of unexpected and dramatic contrasts. As Connie Kalder writes: "Spring in the Prairies comes like a surprise, one minute there's snow on the ground the next there's sun in your eyes." Saskatchewan—Joe Fafard's home and a major source of inspiration—is described as "the land of living skies" because the south is comprised of vast prairie plains with unimaginably dramatic skies, reaching as far as the eye can see. But, in contrast to that sublime openness, the northern part of the province and the thickets in the coulees of the south are made up of cavernous, dark forests and thickets peppered with shimmering lakes and crisscrossed with fresh, flowing streams full of mystery and wonder.
In the early 1970s, Fafard explored the prairie landscape through a series of ceramic cups. Three of these cups were included in Fafard's National Gallery of Canada touring retrospective exhibition and are described by Terrence Heath as "tableaux[s] of life on the Prairies… not meant to inspire awe and celebrate momentous events… They boldly reject gigantism and high seriousness, and they herald a major talent in the Canadian art world."[1] Heath states Fafard did not pursue this line of inquiry in later clay works.[2] However, Fafard's lampscapes—including lot 13, Friendly Intruder, 1983—prove otherwise, continuing his investigation of place, identity and material, all mixed with a healthy degree of irreverent play.
The ceramic lampscapes were made in the early 1980s, ten years after the cups. Attesting to the importance of this body of work, several lampscapes are found in private collections around the world and one, Moose in Lampscape, 1983, is in the collection of the Moose Jaw Museum & Art Gallery. When asked in 1987 about his lampscapes, Fafard said:
"Well, for me they're what my work is: a form of amusement, a form of how to pass my time, surprise myself, just take delight in doing something and discovering something else. I always think of these works as adding to my vocabulary of tricks and things I can do or that I want to do. So, for example, I did those lamps because landscapes are difficult to do in sculpture. There are very few landscapes done in sculpture that can be called sculpture. What people do is usually put sculpture in landscape but not the other way around. Since the problem of making a landscape is usually that it's a surface upon which you put some objects, I wanted to make an object with very little surface but with a great illusion of depth in terms of space. Those lamps had a mirrored-type background that can go on ad infinitum. I haven't done any of those "lampscapes" since I did that series. I don't know why because I'd still like to do some."[3]
A lampscape typically depicts a deep, dark forest or thicket with serval large trees obscuring one's view into a mysterious world populated with Canadian beasts, magical glazed waters and always a lustered background. There is a palpable in/out tension with this work—when the light is off you are drawn into the dark thicket, visually grasping for the narrative but it is hard to see, you have to work at it. Thanks to Fafard's masterful use of lustre, when the bulb is switched on, a warm light unexpectedly emanates out into the domestic space, expanding the presence of the sculpture beyond its form and illuminating the mystery within.
Unlike the cups, the lampscapes boldly embrace the subversive power of the domestic. In House-Trained Objects: Notes Toward Writing an Alternative History of Modern Art, Tanya Harrod notes how Picasso painted on ceramic forms to achieve unique viewpoints he couldn't obtain in any other form, arguing that the domestic and craft were very important to modern and even contemporary artists like him.[4] She asserts that including objects related to the domestic within the history of art "results in tales of the unexpected."[5] Friendly Intruder and the other lampscapes are bursting with the unexpected for the viewer and Canadian art history. I want to turn the lights off in the room but turn on the lampscape. I want to get close—too close for an art gallery—and peer into this mysterious Fafard world…don't you? Think about how rare, powerful and subversive eliciting that feeling is when viewing contemporary art. Work like this presents an expansion and introduces the unexpected into the canon and history of Canadian art.
Like the highly collected ceramic cups, the lampscapes are pivotal works within Fafard's oeuvre as they connect to place and trouble the definition of art through function and material.
Friendly Intruder, populated with beavers and a moose—a possible nod to David Gilhooly's celebration of Canadiana—is an excellent example from this significant body of work.
Julia Krueger maintains an active writing, curatorial and research practice grounded in material culture and craft theory. She is currently the Permanent Collection Registrar with SK Arts. Krueger has taught art history courses at the University of Western Ontario, Luther College, University of Regina and Alberta College of Art + Design.
ABOUT THE AUCTION
Online from June 4-9, 2022, The Canada Auction brings together the best of Canada, including historical and contemporary artworks, important cultural and historical items, artifacts, folk art, First Nations, and Inuit Art, Decorative Arts & Design and more.
Inclusion in the Canada Auction is based on value – as well as quality, significance and importance, no matter the genre. Featured artists include A.Y. Jackson, Franklin Carmichael, William Kurelek, Jack Bush, P.C. Shephard, Joe Fafard, John Meredith, W.J. Phillips; Daphne Odjig, Alex Janvier, Jackson Beardy, Norval Morrisseau, Carl Ray and Joseph Sánchez; Manasie Akpiliakpik, Jessie Oonark, JoeTalirunili, John Tiktak, Andy Miki, John Pangnark, Ennutisak, and Karoo Ashevak.
We invite you to browse the full catalogue.
Please contact us for more information.
[1] Terrence Heath, Joe Fafard (Ottawa: National Gallery of Canada, 2007), 107 & 110.
[2] Heath, 110.
[3] Matthew Teitelbaum and Peter White, Joe Fafard: Cows and Other Luminaries 1977–1987 (Saskatoon: Mendel Art Gallery, 1987), 50–51.
[4] Tanya Harrod, "House-trained Objects: Notes Toward Writing an Alternative History of Modern Art," in Contemporary Art and the Home, ed. Colin Painter (Oxford: Berg, 2002), 61.
[5] Harrod, 68.
Meet the Specialists
---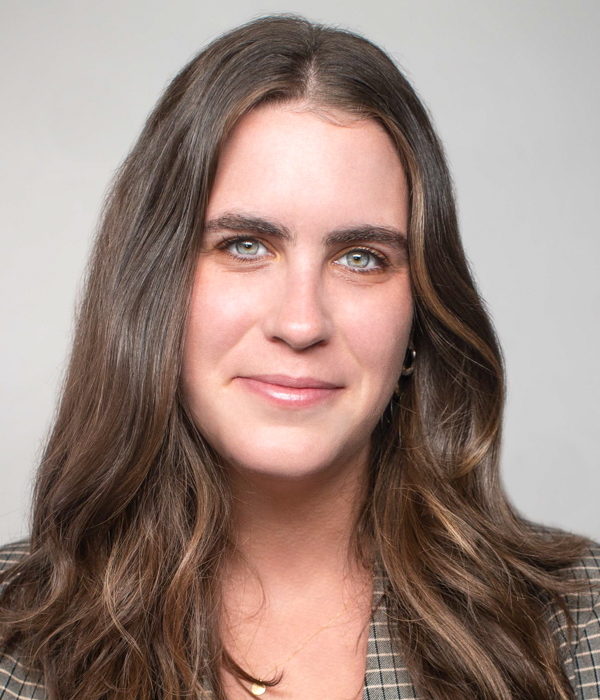 ---