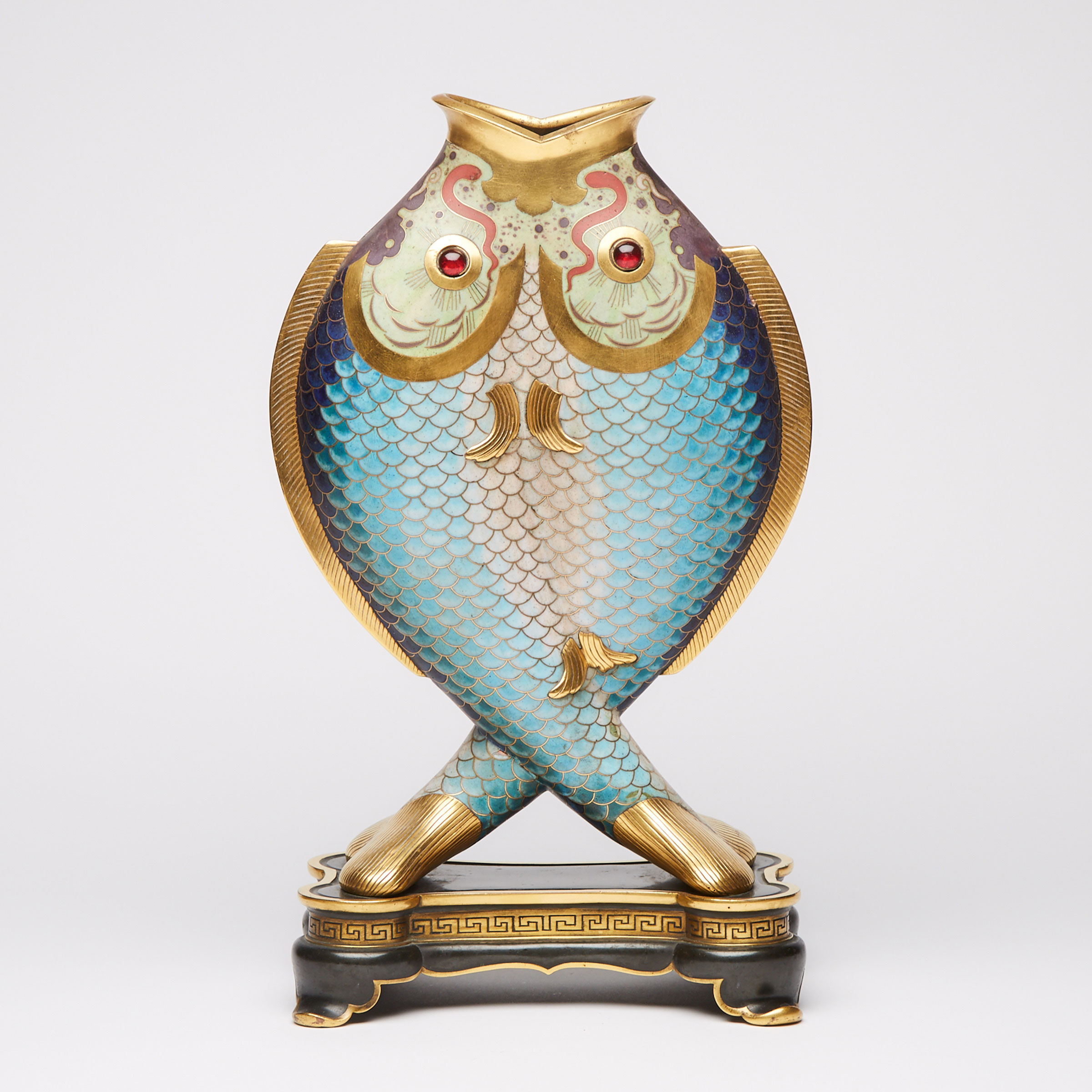 designed by Emile Reiber (1826-1893), signed and dated in the bird form cartouche and with impressed number 878306 to foot
height 15.5 in — 39.4 cm

---
June 14, 2018
Estimate $50,000-$70,000
Realised: $204,000
'Japonisme' is a French term coined in the late 19th century to describe the craze for Japanese art and design in the West. The term is generally said to have been coined by the French critic Philippe Burty in the early 1870s. It described the craze for Japanese art and design that swept France and elsewhere after trade with Japan resumed in the 1850s, the country having been closed to the West since about 1600.
The rediscovery of Japanese art and design had an almost incalculable effect on Western art. The development of modern painting from impressionism on was profoundly affected by the flatness, brilliant colour, and high degree of stylisation, combined with realist subject matter, of Japanese woodcut prints. Design was similarly affected in as seen in the aesthetic movement and art nouveau.
enameled with stippled-ground panels of colourful stylized flowers and scrolling leaves below a green scrollwork border set with garnet cabochons
length 8.5" — 21.5 cm.

---
June 20, 2016
Estimate $2,000-$3,000
Realised: $13,530
each baluster form body with alternating swirling bands of blue and white and cloisonné lacquer floral decoration, with elephant head handles and similarly decorated footed porcelain stand
height 21.3" — 54 cm.

---
June 13, 2012
Estimate $300-$500
Realised: $900
diameter 4.1" — 10.5 cm.

---
June 19, 2013
Estimate $600-$800
Realised: $2,160
Decorative Arts & Design
Decorative Arts & Design at Waddington's encompasses a broad and diverse variety of objects. We are specialists in bronzes, items of Canadian historical interest, ceramics, devotional works of art, glass, lighting, militaria, mirrors, objets de vertu, porcelain, silver, scientific instruments, travel and exploration maps, and fine rugs and carpets.
Meet the Specialist