LAKE SUPERIOR PAINTING

signed and titled on a label on the stretcher
40 ins x 50 ins; 101.6 cms x 127 cms

---
May 26, 2014
Estimate $2,500,000-$3,500,000
Realised: $2,478,000
infinite space and supernatural light
Lake Superior Painting embodies the two important characteristics of this period of Harris' production that are powerfully rendered here: infinite space and supernatural light.
The radiating bands of light symbolize high intellect, a kind of divine intelligence and space is synonymous with consciousness.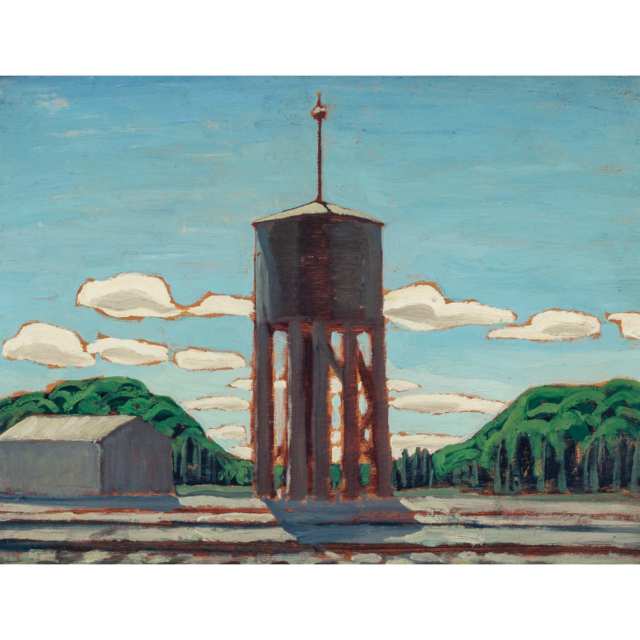 WATERTOWER, CIRCA 1919

inscribed "On Algoma Central Railroad Box Car Trip"
10.5 ins x 14 ins; 26.7 cms x 35.6 cms

---
November 19, 2018
Estimate $125,000-$175,000
Realised: $144,000
Canadian Fine Art
Waddington's has been a major force in the Canadian art market for over five decades, beginning with our first auction of Canadian Fine Art held at the Queen Elizabeth Building at the CNE in 1967. Since then we have offered countless important and major Canadian works of art, set record prices and are regarded as the source for buying and selling exceptional Canadian Art.