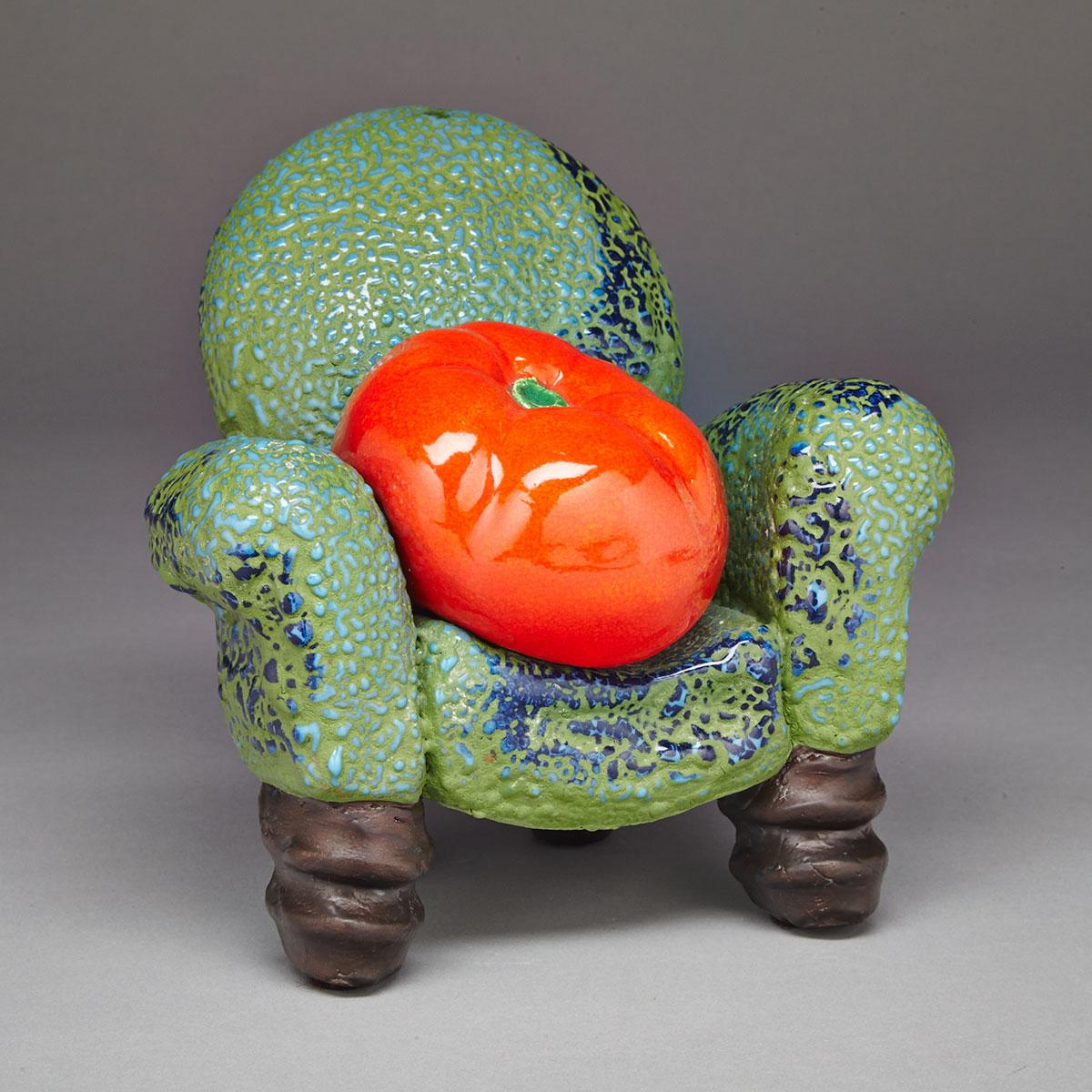 TOMATO CHAIR

clay
6.5" x 7" x 5.75" — 16.5 x 17.8 x 14.6 cm.

---
June 18, 2014
Estimate $400-$600
Realised: $6,000
From the Charles Bronfman's Claridge Collection Auction: Part III
Victor Cicansky's 'Tomato Chair' was one of over 900 contemporary works by 372 artists in Charles Bronfman's Claridge Collection.
Works by Canadian rtists featured in the colleciton include David Bolduc, David Blackwood, Edward Burtynsky, Alex Cameron, John Massey, Alex Wyse, Alan Wood, Don Proch and Gordon Smith as well as important decorative artists Wayne Ngan, Walter Ostrom, Walter Dexter, Kayo O'Young and a host of others.
Charles Bronfman commented, "Dismantling the collection is bittersweet, but knowing the proceeds will benefit ongoing programs at Historica Canada is really a gift that keeps on giving."
The mandate of the Collection was to handpick a fun, colourful and bright collection of the top Canadian artists, sculptors and craftspeople, and not based on who was popular at the time.
Decorative Arts & Design
Decorative Arts & Design at Waddington's encompasses a broad and diverse variety of objects. We are specialists in bronzes, items of Canadian historical interest, ceramics, devotional works of art, glass, lighting, militaria, mirrors, objets de vertu, porcelain, silver, scientific instruments, travel and exploration maps, and fine rugs and carpets.
Meet the Specialist