Auctions are opportunities for discovery as much for Waddington's specialists as for our clientele. Our July auction of Canadian Art includes major names from the history of Canadian Art such as Lucius O'Brien, Frederick Arthur Verner, A.J. Casson, John Meredith, and Suzy Lake alongside outstanding works by artists whose work is ripe for new-found attention. Three such finds are lot 27, Mabel Killam Day, Untitled (Winter Landscape), lot 28, Doris Huestis Mills, Prouts Neck, Sandbar, August 1923, and lot 29, Stanley Francis Turner, Summertime, 1924. Each is wholly representative of the artists' ambition and achievement, and offers glimpses into Canadian painting in the modern age.
MABEL KILLAM DAY, UNTITLED (WINTER LANDSCAPE)
To those outside of Atlantic Canada, Mabel Killam Day (1884-1960) may be the least known of this trio. Born and raised in Yarmouth, Nova Scotia, she was a student of John Hammond (see lot 13 in this auction) at the Mount Allison Ladies' College in Sackville, New Brunswick in her late teens. Later she went to New York where she studied under Robert Henri and moved in the orbit of extraordinary modern American painters Edward Hopper and George Bellows. She returned to Nova Scotia after she finished her studies and began to paint seascapes. In 1910 she married Frank Parker Day, and they left Canada for Pittsburgh two years later, not to permanently return to Canada until 1933.
Untitled (Winter Landscape), was likely painted in the middle 1930s after her return to Nova Scotia. Her work done two decades earlier has the verve of youth, and emulation of Henri. With maturity came efficiency and insight, and her demonstrative strokes of paint yielded to thoughtful allocation and placement of colour. The facing side of the red house near the centre of this composition consists of multiple tints of red leavened with yellow, then offset by the complimentary green wall on the composition's right side. The scene is bracketed by muted violet shadows on the walls of buildings at far left and right and the carefully complex modulations of the snow's white at the bottom. With the clean portrayal of the far shore and crisp sky in the distance, Day's maturity and focus becomes clear. Her works seldom appear at auction outside of the United States or Atlantic Canada, and Waddington's is pleased to offer a work by her for the first time.
DORIS HUESTIS MILLS SPEIRS, PROUTS NECK, SANDBAR
Doris Huestis Mills Speirs (1894-1989) may be the best known of this trio because of her friendship with Lawren S. Harris and her involvement cataloguing the works Harris left in the Studio Building in Toronto after he moved to the United States in 1934. Mills was inspired to paint after hearing Ernest MacMillan play a piece by César Franck at Timothy Eaton Memorial Church in 1920. She had never heard Franck's music before, attended by herself and was enraptured. She recalled that on her walk home she heard a voice from up in a tree tell her, "You're going to paint." As soon as she got home, she began to make drawings, and soon thereafter asked A.Y. Jackson what supplies to buy.[1] Painted just three years later, Prouts Neck Sandbar (1923) is a captivating document of Mills' intersection with Harris. The influence of the well-defined contours and feathered colours that Harris employed in his sketches of the North Shore of Lake Superior in 1922 is clear. Just as clear is Mills' response to nature: concerned with getting to its essence instead of Harris's rising above its materiality. With this mindset it is no surprise that two years after Mills painted Prouts Neck Sandbar, she bought Georgia O'Keeffe's The Eggplant (1924) that is now in the collection of the Art Gallery of Ontario.
STANLEY FRANCIS TURNER, SUMMERTIME
In the middle lies Stanley Francis Turner (1883-1953), who in the 1920s and 1930s was active exhibiting in Toronto at the Canadian National Exhibition, the Ontario Society of Artists, and the Royal Canadian Academy. Recently, Summertime appeared on the market untitled and undocumented, and Waddington's is delighted to present it titled and documented, allowing us to know what it is and understand its modern relevance.
Contrasted with Peter Clapham Sheppard's Horticultural Building, Canadian National Exhibition sold by Waddington's on 2 December 2022, Turner's Summertime is a view of leisure in Toronto more than five years after fighting ended in the First World War. While Turner's painting would have been more accepted in the United Kingdom or Allied Europe where the post-war return to order was more profound, its ambition and stylishness put it out of place in middle 1920s Toronto. The local rhetoric supporting the Group of Seven saw aspects of the landscape and burnt-out land in terms of destruction and trauma of the recent past. If the resemblance between the bridge in Summertime and the bridge over the lagoon between Centre Island and Olympic Island is not a coincidence, Summertime is a provocative Art Deco fête champêtre on the Toronto Islands.
The brilliantly attired young adults are absorbed in themselves and their impromptu performance following a picnic. In the bottom right, in the shade, a child looks on apprehensively while an older woman with clenched hands stares impassively at the viewer, imbuing the gaiety with melancholy. Estimating the young adults are barely older than twenty years, the lone woman possibly in her late forties or early fifties, and the child about ten years old, the young are people who were too young to fight in the First World War, who now enjoy dalliances afforded by peace and prosperity. The older woman could have had a son, husband or both that fought and were maimed or killed, while the girl may be her daughter or granddaughter. The contemporary reception of Summertime suggests the plausibility of this narrative, as the artist was sufficiently known and had been the recipient of critical attention. The painting was bold enough that critics took note of it, yet its acute and artful presentation of the profound disruptions of the lived moment were not comprehended by critics like Margaret Fairbairn, who picked up on the painting's gaiety without understanding the figures' activity.[2]
A century after they were made, these paintings extend facets of modernity and modernism to our time.  The creativity and depth of Canadian artists who studied abroad, returned and saw the land anew, Canadians whose profound engagement with creativity and the leading artists of the day brought that to bear in another country, and who came to Canada, made it their place, absorbed its issues and made art are a small sample of the finds available in Waddington's auctions.
ABOUT THE AUCTION:
Online from July 8-13, 2023, the Canadian Select auction spans more than 150 years of Canadian art and publications, historical works by John William Beatty, Alfred Boisseau, John Hammond, Farquhar McGillivray Knowles, and Lucius R. O'Brien complement modern works by Mabel Killam Day, Gerald Gladstone, John Gould, John Meredith, Doris Huestis Mills Speirs, and Stanley Francis Turner, and contemporary works by Thomas Ackermann, Iain Baxter&, Susanna Heller, Suzy Lake, and Arthur Shilling. Also look for a Silver Group of Seven 7-Coin Set issued by the Royal Canadian Mint.
Please contact us for more information.
On View:
Sunday, July 09 from 12:00 pm to 4:00 pm
Monday, July 10 from 10:00 am to 5:00 pm
Tuesday, July 11 from 10:00 am to 5:00 pm
[1] Charles Hill, "Charles Hill Interview with Doris Speirs" (15 October 1973), http://canadianart1930.gallery.ca/, accessed ca. 2015.
[2] M.L.F., "All Paintings So Good Hard to Know the Best," The Toronto Daily Star (Toronto, ON) (8 March 1924): 3.
Meet the Specialists
---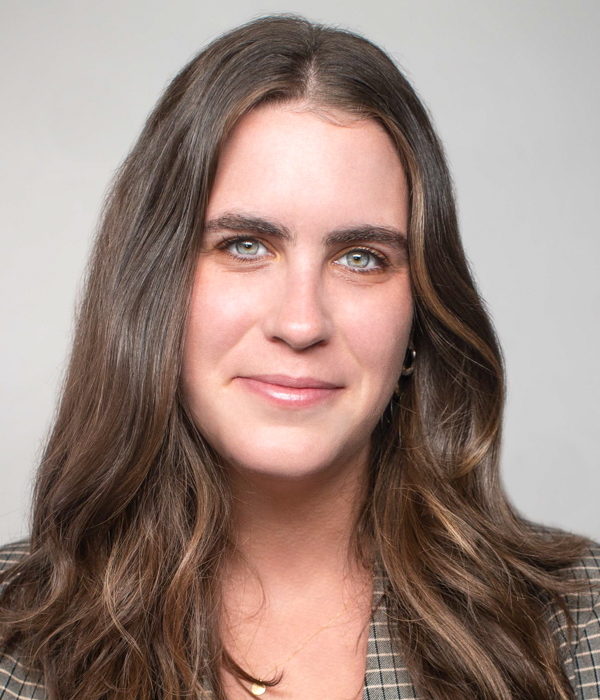 ---