ONLINE AUCTION
Latin American Art
---
SEPTEMBER 23 - 28
Waddington's inaugural auction of Latin American Art revolves around two important Canadian private collections featuring important painters from Cuba, Mexico and Colombia. Notable names include René Portocarrero, Tomás Sánchez, Carlos Rojas, Rubén Berlan, José María Mijares, and Mariano Rodriguez, all of whom represent the vanguard of this thriving artistic movement.
Please contact us for more information.
BROWSE OR BID
ONLINE AUCTION
Asian Art
---
SEPTEMBER 23 - 28
Highlights of the first Asian Art auction of the Fall 2023 season include a superb Yuan dynasty white jade 'dragon' plaque, an imperial Gu Yue Xuan enamelled white glass 'flower basket' snuff bottle, a Qianlong mark and period coral-ground reverse-decorated 'lotus' bowl, important Qing dynasty white jade carvings, and diverse selections from a variety of snuff bottle collections. Other highlights include a magnificent Yabu Meizan satsuma bowl, Himalayan and Chinese gilt bronzes, and Asian Art reference libraries.
Please contact us for more information.
BROWSE OR BID
ONLINE AUCTION
CSDA Fundraising Auction
---
SEPTEMBER 30 - OCTOBER 5
Waddington's, in partnership with the Canadian Society of Decorative Arts, is pleased to present the CSDA's third annual fundraising auction which includes a wide variety of material including fine jewelry, glass, ceramics, Japanese woodblock prints, engravings, Indigenous art, and books. The CSDA strives to support and give voice to craftspeople and makers from across Canada, and forge connections between makers and collectors.
Proceeds will support a range of programmes, as well as help fund their award-winning publication Ornamentum.
This auction is offered under the special Terms & Conditions of CSDA/CCAD's Fundraiser Auction.
Please contact us for more information.
BROWSE GALLERY
ONLINE AUCTION
Decorative Arts & Design
---
SEPTEMBER 30 - OCTOBER 5
Featuring gold and silver vinaigrettes and snuff boxes from the David Sutton Collection and others; early Carolean, Georgian, Victorian and later silver; Lalique, Gallé, Daum, Le Verre Français, Baccarat, Orrefors, Loetz and other art glass; Canadian studio ceramics by Kayo O'Young, Harlan House, Paul Mathieu, and Peter Powning; a good Picasso platter 'Visage de Femme', 1953; Sèvres porcelain, Vienna, Meissen, Gambone, Boch Frères, Moorcroft, Minton, Worcester, Derby, Coalport, Aynsley, Wedgwood, Wemyss, etc.; bronze and marble sculpture, posters, textiles, lighting, clocks, works of art, and more.
Please contact us for more information.
BROWSE GALLERY
ONLINE AUCTION
Estate Jewellery
---
SEPTEMBER 30 - OCTOBER 5
This auction will feature an eclectic selection of jewellery including a number of important Italian and French makers. From antique to contemporary finds, look for finely-crafted bracelets, necklaces, rings, earrings, brooches, and vanity items primarily in gold set with a myriad of gemstones. Highlights include an elegant Carlo Giuliano bangle, a sculpted Buccellati ring, a Cartier Art Deco-era diamond and onyx bracelet, pieces by Georges Bilbault, Cavelti, Tiffany, and more.
Please contact us for more information.
BROWSE GALLERY
ONLINE AUCTION
Modern, Post-War & Contemporary Art
---
OCTOBER 14 - 19
Featuring artworks from both Canadian and International artists, this auction includes paintings, works on paper and sculpture. Highlights include work by Miyuki Tanobe, Michael Adamson and Gathie Falk, alongside works on paper by Molly Lamb Bobak, Mary Pratt, Jeremy Smith, Dorothy Knowles, Nancy Whorf, Val Bertoia, Ludwig Bemelmens, Alfred de Breanski Junior, and Montague Dawson.
Please contact us for more information.
MIYUKI TANOBE (1937), CANADIAN
LA FÊTE DE LA JOIE, À OUTREMONT, QUÉBEC, 1986
Estimate: $10,000—15,000
ONLINE AUCTION
Waddington's West: Canadian Art
---
OCTOBER 14 - 19
Encompassing a wide range of Canadian art, this auction includes both original and editioned work. Notable names include Ted Harrison, Claude Simard, Jack Shadbolt, Gordon Appelbe Smith, Marion Nichol, Joane Cardinal-Schubert, David Blackwood, Christopher Pratt, Takao Tanabe, and Walter Joseph Phillips.
Please note that all lots are located in Vancouver. Purchased items to be picked up or shipped from Vancouver.
Seeking Consignments
Waddington's is seeking consignments for our upcoming auctions.
Search Prices Realised
Our Prices Realised page provides a comprehensive index of our past auctions.
View the results in a gallery or convenient list format.
Waddington's is Canada's Auction House
Providing expert advice to Canadian and international clients for 173 successful years.
Using Our Mobile App
Participating in our auctions is easier than ever with our new mobile app for iOS and Android! Bid on the go from anywhere in the world, and stay up-to-date on your bids with real-time push notifications straight to your device.
Find Out More
How It Works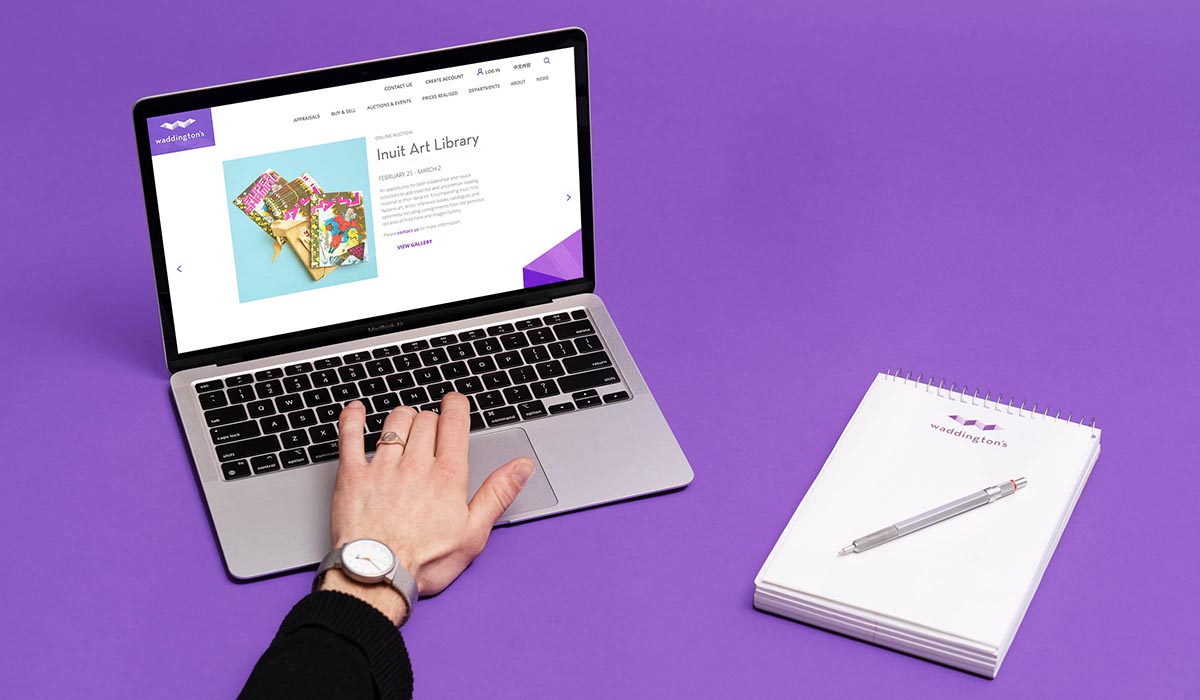 Waddington's offers the most diverse range of auctions, including works by renowned artists, in diverse genres, items from important estates, and from cultures around the world. Sign up for our e-newsletters to find out about upcoming auctions and events. Register to bid in our auctions and discover what you have a passion to collect.
How to Buy
Our Services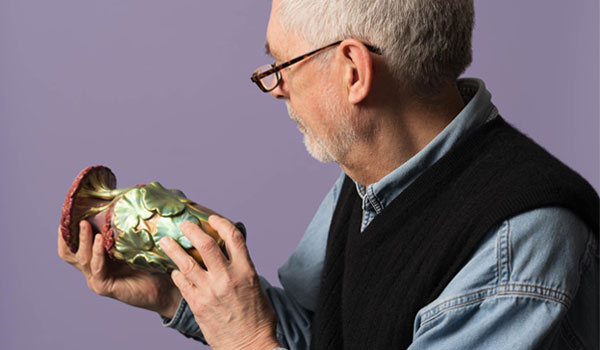 Waddington's is Canada's most complete provider of auction, appraisal and collection management services. We offer a wide range of services to assist with selling, buying, appraising and managing your valuables. Whether you need our assistance with a single item, an estate or corporate collection, we look forward to working with you.
Learn More