"On TV I got a big mention when Barbara Walters interviewed the Empress of Iran. In with the other art they did a big close-up of my Mick print and Barbara said, "And surprisingly, they have a print of rock star Mick Jagger by Andy Warhol," and the Empress said, "I like to keep modern."" – Warhol's diary entry for April 6, 1977.
The great themes of Andy Warhol's career – celebrity, sex, and glamour – found their ultimate expression in his portraits of Mick Jagger.
Jagger and Warhol first met in New York City in 1964, at a party held for the Rolling Stones during their first US tour. At the time, the Stones were relatively unknown in mainstream American culture, as was Warhol – though both would rocket to superstardom within years. Despite a 15-year age gap between Jagger and Warhol, the two stars began a friendship and a working relationship that would continue through the height of their careers.
Sticky Fingers
Their first collaboration began when Jagger commissioned Warhol to design the album cover for the Stones' 1971 release Sticky Fingers. Jagger's brief: "In my short sweet experience, the more complicated the format of the album, e.g. more complex than just pages or fold-out, the more fucked-up the reproduction and agonising the delays. But, having said that, I leave it in your capable hands to do what ever you want……….. and please write back saying how much money you would like."
Warhol, ever the original, delivered one of the most complex record covers of all time: a life-sized close-up of a man's jean-clad crotch, which in early pressings featured a working zipper and belt buckle. The album cover was banned in Spain and Russia, which expedited the record's rise to number one on the pop charts, while also cementing its place as a masterpiece of Pop Art.
After the great success of Sticky Fingers, Warhol lamented not having charged more for the commission, which perhaps turned his mind towards doing another collaboration with Jagger – this time rooted in his oeuvre instead.
From Montauk to The Factory
By the 1970s, Warhol had turned a corner stylistically, moving away from using found imagery, instead preferring to take his own photographs. In the summer of 1975, Warhol rented out his Montauk, Long Island home to Jagger and his wife Bianca while the Stones were rehearsing for their sixth American tour. Jagger's stay allowed Warhol the opportunity to take a series of photographs of the star.
From them, Warhol produced a ten-print portfolio, each seeming to express a different side of Jagger, across a variety of moods. The resulting prints feel multidimensional, compounded by Warhol's layering in his interests in collage and drawing. Warhol had begun to explore non-representational art by the early 1970s, and in this portfolio, abstract chromatic sections both accentuate and obscure Jagger's dramatic features. Hand-drawn elements – though printed – lend an expressive component.
Ever the canny marketer, Warhol asked Jagger to sign some of the prints from the edition, knowing that for some clients, the autograph would be an additional incentive to buy.
The ultimate celebrity portrait
Warhol's obsession with fame and glamour found its ultimate expression in his celebrity portraits. The more celebrity portraits Warhol did, the more fame he himself gained, both as an artist and as a celebrity in his own right.
Of the series, Frayda Feldman, in her catalogue raisonné of Warhol's prints, writes that "Warhol intended his portraits to be seen – as vanitas images, history paintings, or simply glamour poses – he did more than any other artist to revitalise the practice of portraiture, bringing renewed attention to it in the avant-garde art world. He reflected the desires and dreams of a new decade and expanded his cast to include the latest characters from the world of sports, television, and politics and also dramatically escalated his portrait commissions."[1]
Andy on Mick, Mick on Andy
Writing for Frieze, Trevor Fairbrother writes that Warhol understood Jagger's persona, and the strongly branded performativity that motivated it. He excerpts Warhol's 1979 book Andy Warhol's Exposures, wherein he writes that "Mick brings out the bisexuality in men who normally would not be like that. He's androgynous enough for almost anyone. That's always been his basic appeal, mixed with the facts that: 1) He's very talented; 2) He's very intelligent; 3) He's very handsome; 4) He's very adorable; 5) He's a great business person; 6) He's a great movie star; 7) I like his fake cockney accent… Image is so important to rock stars. Mick Jagger is the rock star with the longest running image. He's the one all the young white kids copy. That's why every detail of his appearance is important."[2]
Similarly, Jagger understood Warhol's genius. Upon the latter's death, Jagger noted that: "the thing that he seemed to be able to do was to capture society, whatever part of it he wanted to portray, pretty accurately. That's one of the things artists do, is show people later on what it was like. If you want to be reminded of a certain period, you can look at what Andy was doing then. He was very much in tune with what was going on. Of course, he was criticised for that, for being sort of trendy. But I think some people's great forte is being so in touch."
about the auction
Featuring works by international artists Andy Warhol, Salvador Dalí, Roy Lichtenstein, Marc Chagall, Joan Miró, Henri Matisse and Romare Bearden, our Prints & Multiples auction will be coming to Waddington's November 5-10, 2022.
Make sure you don't miss this special auction by signing up to our newsletters.
[1] Frayda Feldman, Andy Warhol Prints: A Catalogue Raisonné 1962-1987. (New York City: Distributed Art Pub Inc., 1997)  p. 22-3.
[2] Andy Warhol, Andy Warhol's Exposures, (New York City: Putnam Publishing Group, 1979) p. 29,196.
Meet the Specialist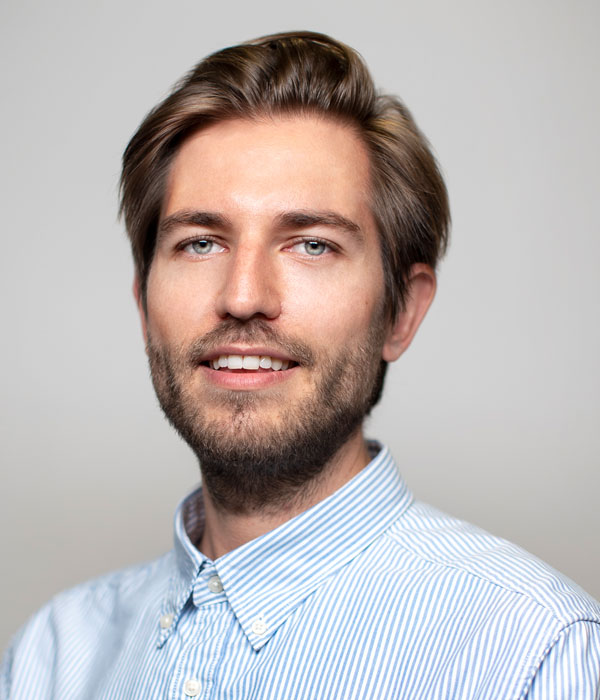 ---