Lot 18
MIRIAM MAREALIK QIYUK (b. 1933)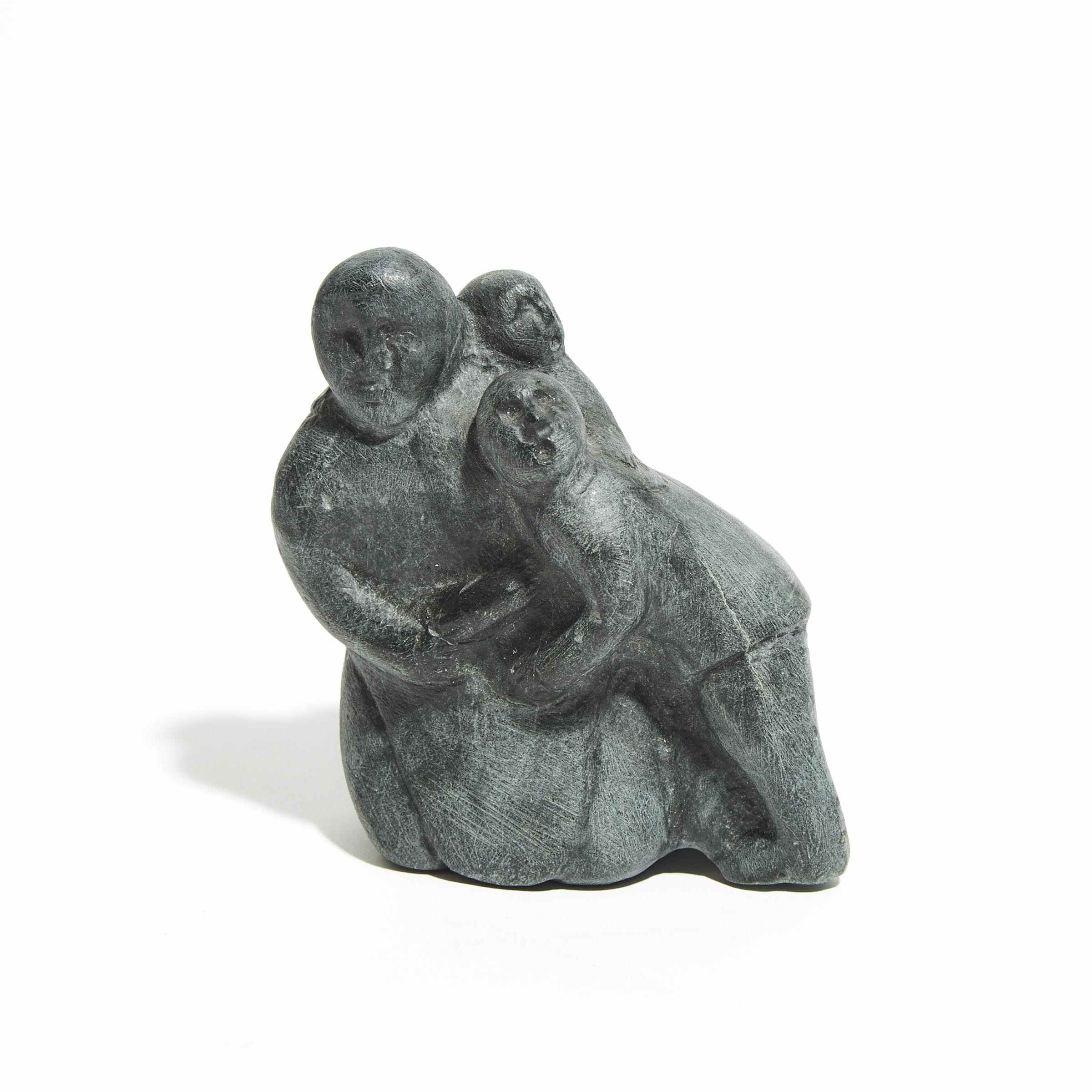 Lot 18 Details
MIRIAM MAREALIK QIYUK (b. 1933), Baker Lake / Qamani'tuaq
FAMILY
stone
signed in Roman
4 x 3.25 x 2 in — 10.2 x 8.3 x 5.1 cm

Estimate $700-$1,000
Realised: $600
Price Includes Buyer's Premium ?
Additional Images
Note:
The importance of family in the north is obvious in countless number of depictions, however the community of Qamani'tuaq (Baker Lake) arguably has provided us with some of the best examples.
CONDITION DETAILS
Good condition, no visible issues to report.


As a result of the COVID-19 pandemic and mandated government restrictions, Waddington's regrets that we are unable to make lots from this auction available for pre-auction, in-person inspection. This condition report has been prepared by Waddington's as a courtesy and has been provided for guidance only. The Lot is offered in the condition it is in at the time of sale. Any reference to condition in the report for the Lot does not amount to a full description of condition. The images of the Lot form part of the condition report for the Lot provided by Waddington's. Please note, certain images of the Lot provided online may not accurately reflect the actual condition of the Lot and may represent colours and shades which are different to the Lot's actual colour and shades. Waddington's specialists are not professional conservators or restorers and the report set forth is a statement of opinion genuinely held by Waddington's. Prospective buyers should bear in mind that this report will not disclose any imperfections which may only be revealed during the course of subsequent restoration. Buyers are reminded that Waddington's warranties with respect to any property are limited as set forth in the Conditions of Sale and do not extend to condition.