Small Graphics from the Collection of W.A. Ross McFadden
March 12 — 17, 2022
Auction begins to close at 2:00 pm ET
Lot 7
LUKE ANGUHADLUQ (1895-1982)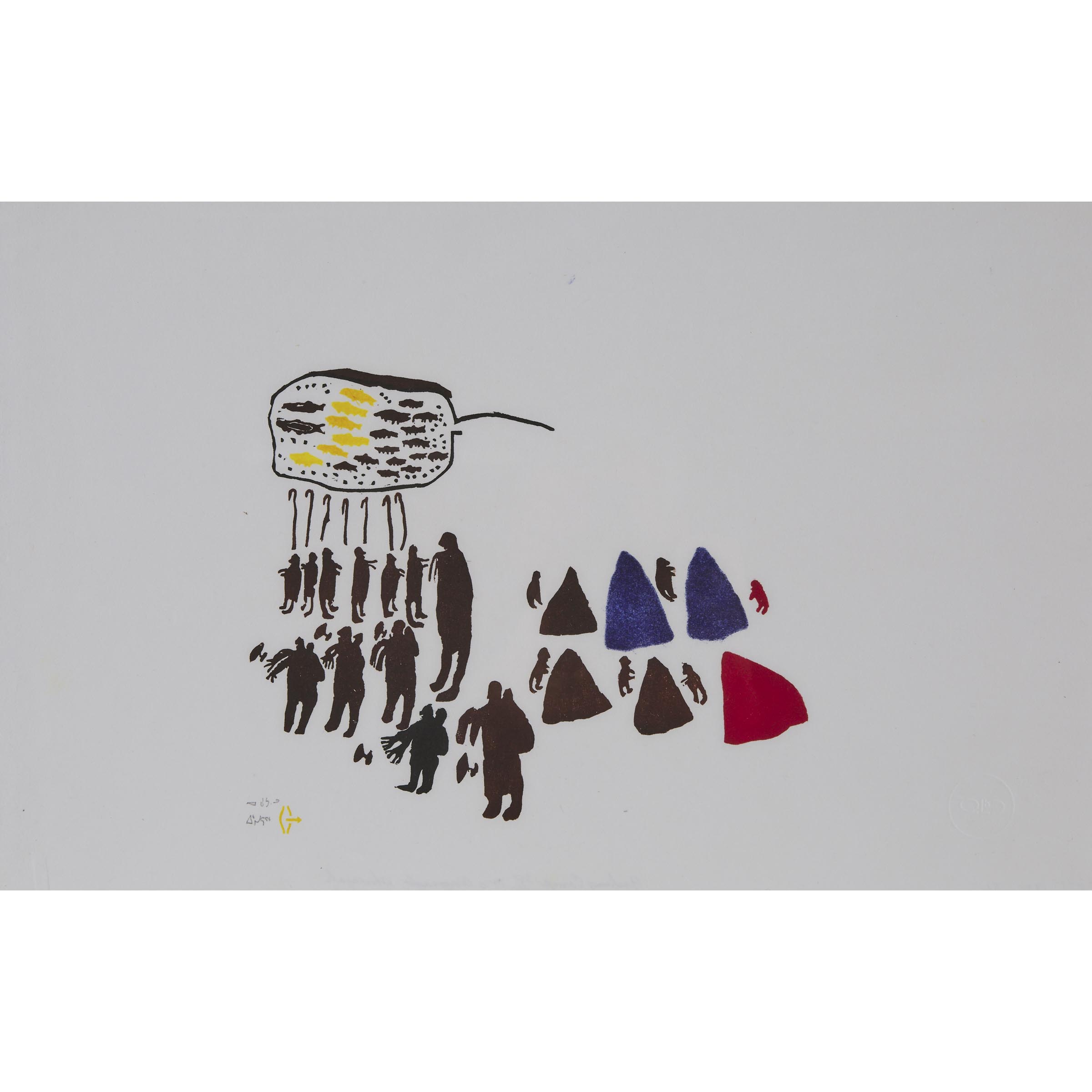 Lot 7 Details
LUKE ANGUHADLUQ (1895-1982), Qamani'tuaq (Baker Lake)
FISHING CAMP
stonecut and stencil
1970, 35/50
12 x 19 in — 30.5 x 48.3 cm

Estimate $1,000-$1,500
Realised: $2,040
Price Includes Buyer's Premium ?
Provenance:
Estate of W.A. Ross MacFadden, Toronto, ON
Note:
In characteristic flattened perspective, Luke Anguhadluq gives us a summer scene – the harvesting of fish. Small clusters of figures appear beside their dwellings, men with gaffs laid out in a row, and mothers with their children and ulut (women's knives) close at hand.


Published:

Government of Northwest Territories, Baker Lake prints/estamps 1971, Ottawa, Ontario: Canadian Arctic Producers Limited, 1971. pl. 28.

Related works:

Winnipeg Gallery of Art, Cat. No. G-76-849–See: Cook, Cynthia Waye, From the Centre: The Drawing of Luke Anguhadluq. Toronto: Art Gallery of Ontario, 1993. p. 61 pl.1.