The Other World: Spirits, Demons, and Visions of Transformation
March 12 — 17, 2022
Auction begins to close at 2:00 pm ET
Lot 7
BILL NASOGALUAK (b. 1953)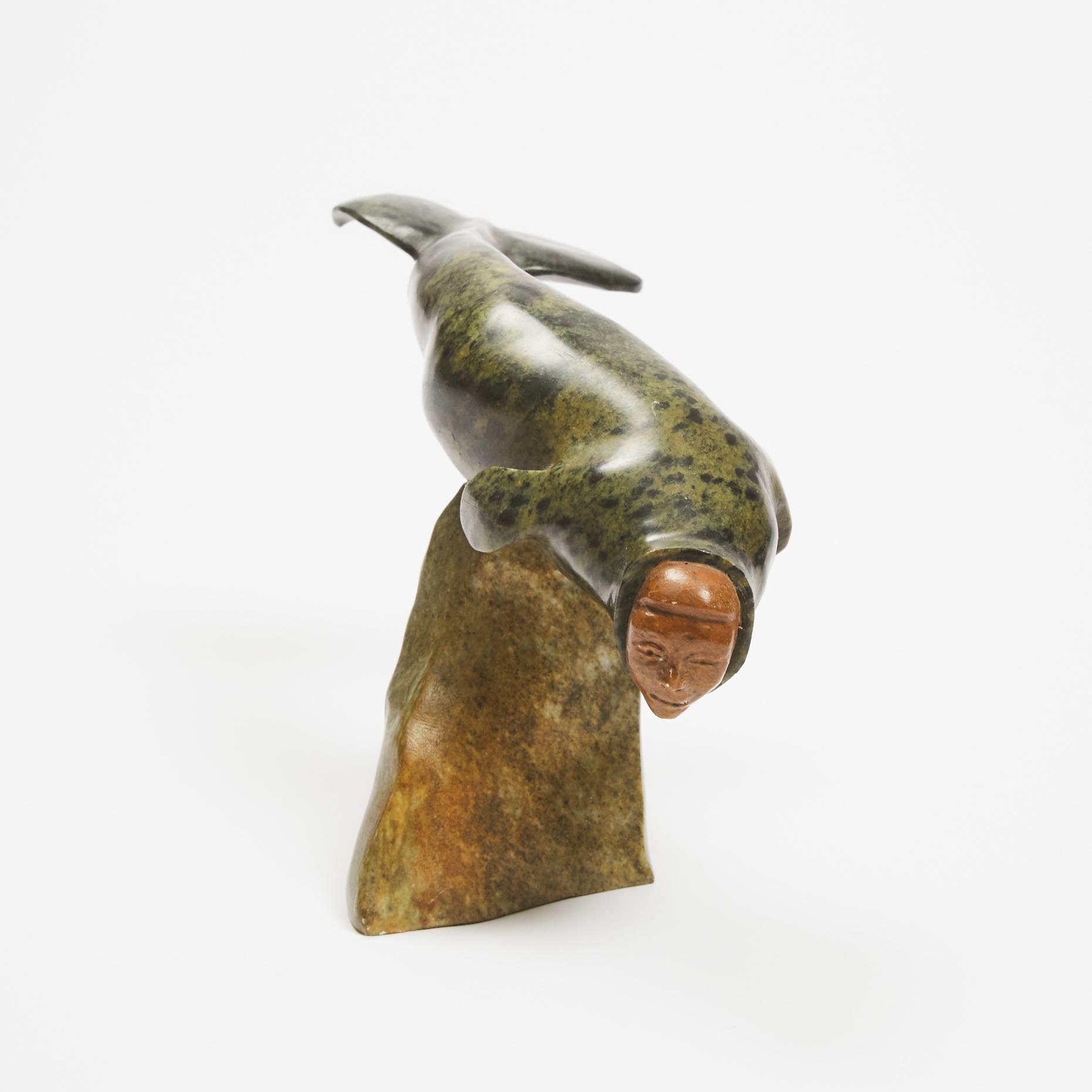 Lot 7 Details
BILL NASOGALUAK (b. 1953), Tuktuyaaqtuuq (Tuktoyaktuk)
SEAL SPIRIT
stone
signed in Roman, dated 2010
6 x 9.5 x 3.25 in — 15.2 x 24.1 x 8.3 cm

Estimate $600-$900
Realised: $906
Price Includes Buyer's Premium ?
Note:
Unflinching of eye, and unwavering in the clarity of his artistic statements, artist Bill Nasogaluak has developed a highly distinctive canon of images encompassing subjects as diverse as shamanism and Inuit mythology, Western Renaissance traditions, climate change, depression, and the impacts of industry in the North.

A self-taught artist with a passion for both Inuit and Western art history, Nasogaluak is an accomplished painter, sculptor, and instructor whose prescient artworks have been garnering notable curatorial attention in recent years. [1, 2] Held in important private and public collections including the Art Gallery of Ontario and the Prince of Wales Northern Heritage Centre in Yellowknife, we are pleased to offer ten diverse works by the artist (see lots 1 through 10 of this auction).

In an image often revisited by the artist, and subject to delightful variation, is the image of the transforming, or journeying shaman. Here we see Bill Nasogaluak's confident handling of volume and movement in this diving creature.

For important related works by the artist in the collection of the AGO, see the ongoing exhibit "Bill Nasogaluak", Click here to read more.


References:

1. Art Gallery of Ontario, "Bill Nasogaluak" 2021-Ongoing, Click here to read more.

2. Prnewswire, "Bill Nasogaluak: Shapeshifter" FFA, January 2020. Click here to read more.